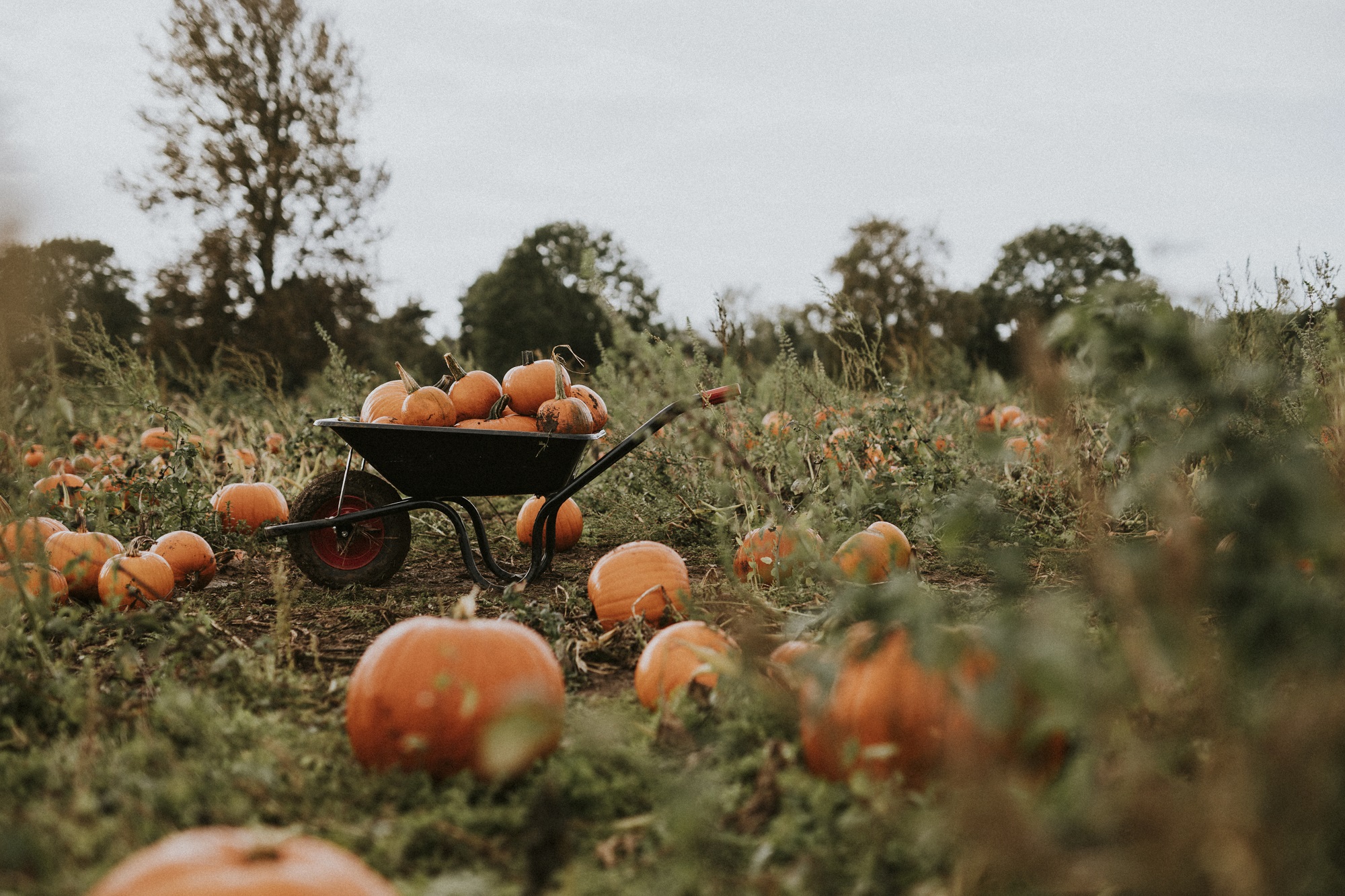 The first day of fall has arrived in Prescott, AZ, and with it comes changing leaves, cooler temperatures, and plenty of fall fun. Whether you're a nature lover looking to explore the great outdoors or someone who enjoys cozy indoor activities, Prescott has something for everyone to enjoy this season.
Hiking
One of the best ways to experience fall in Prescott is by exploring its beautiful outdoor spaces. Here are a few moderate to challenging hikes in the Prescott area:
Upcoming Area Fall Events
Looking for something to do this fall in Prescott? Here are some upcoming events that you won't want to miss:
FallFest in the Park Arts & Craft Show | October 7-8


"

Enjoy FallFest in the Park Arts & Craft Show with the whole family under the fall leaf canopy at Prescott's Historic Yavapai County Courthouse Plaza with over 100 unique vendor booths to enjoy." 

LEARN MORE.

Prescott Vintage Fall Market |  October 7-8
"Prescott Vintage Market is a one of a kind vintage and vintage influenced outdoor market in the heart of Prescott, Arizona. This is not your typical antique show, but rather an upscale market featuring vintage collectors, original art, local handmade artisans, jewelry and much more!" 

LEARN MORE.

Prescott Valley Harvest Festival 2023 | October 7
"Come celebrate the welcome of the Fall season with us at Prescott Valley's newest special event, The Harvest Festival. Make your way over to the Prescott Valley Civic Center in your best costume to partake in all of the activities being offered. There will be a costume contest, carnival rides, face painting, inflatables, a haunted house, food vendors, plenty of candy, and more! This is a FREE event for all ages! We hope to see you there!" 

LEARN MORE.

Fall ZOOFest | October 28-29
"Come Celebrate Fall at Heritage Park Zoological Sanctuary's ZOOFest! Bounce House * Maze * Concessions * Animal feedings * NEW-BooZone."

 

LEARN MORE.

Pumpkin Fest & Corn Maze | Sept. 29 – Oct. 29
"Join us this fall for Pumpkin Fest & Corn Maze – the grandest, most exciting, and incredibly fun event of the entire year. The Mortimer Farms Pumpkin Fest & Corn Maze is a celebration for all ages, offering a delightful array of activities that promise unforgettable memories." 

LEARN MORE.

Calvary Chapel of Prescott Community Fest | October 31
"Join us for our 13th Annual Community Fest at the Washington Elementary School on October 31. It is a family-friendly, FREE event, so bring the whole family!"

 

LEARN MORE.
We hope you enjoy all the fall fun that Prescott, AZ offers. Remember to take advantage of the beautiful outdoor spaces and attend some exciting events this season. Happy Fall!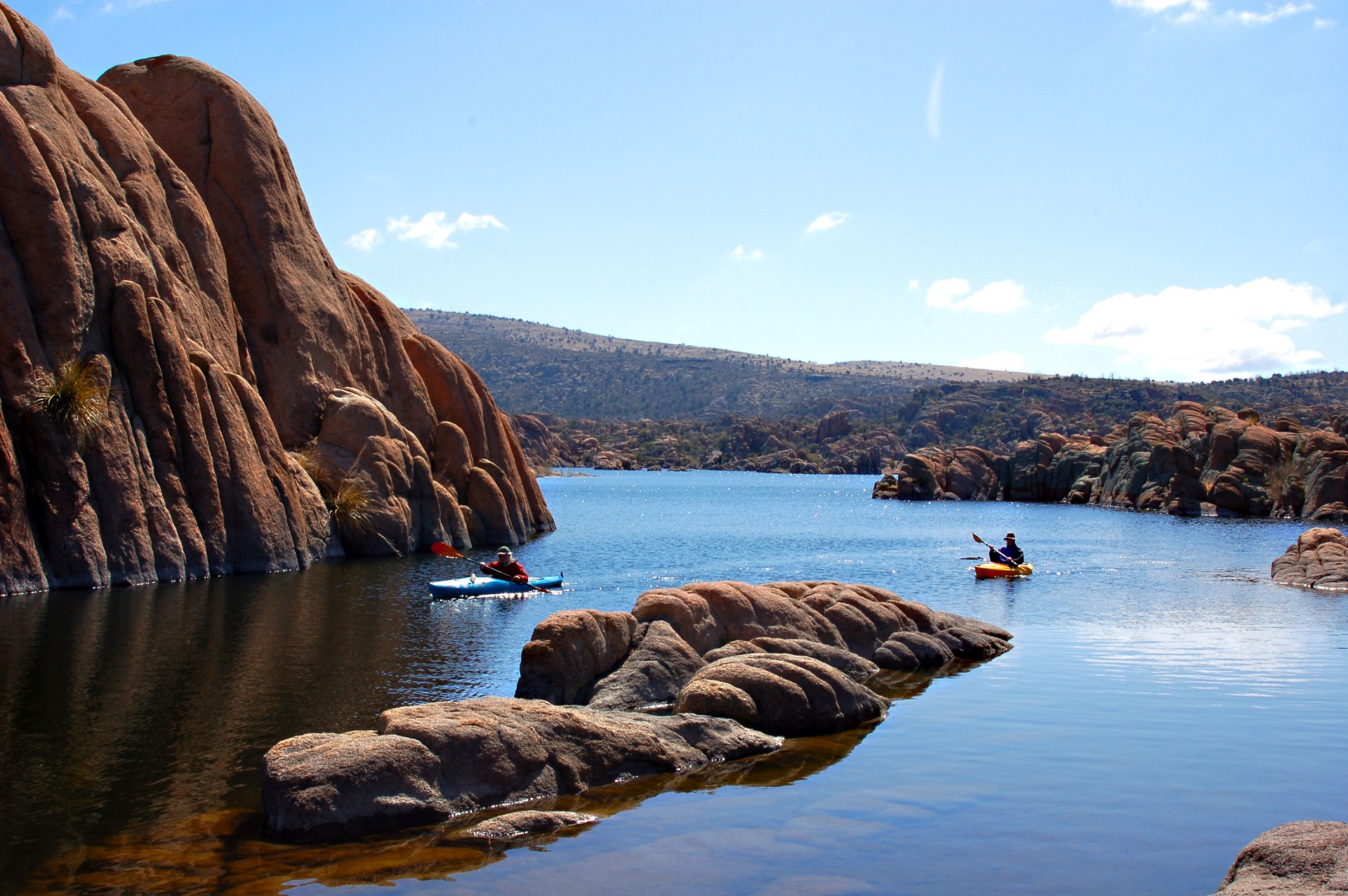 The Prescott Area is a diverse area that offers a variety of housing options. You will often hear the Prescott Area referred to as the Quad-Cities. But what are the Prescott Quad-Cities?
Prescott, Prescott Valley, Chino Valley, and Dewey-Humboldt comprise the Quad-Cities. The Quad-Cities in northern Arizona has approximately 105,000 people. Here is a little information on each town in the Prescott Quad City area.
Chino Valley, Arizona
Chino Valley, Arizona, offers a rural lifestyle with shopping, dining, and recreation. Approximately 10,000 people live in the 63-square-mile town of Chino Valley. Chino is conveniently located 35 miles south of Interstate 40 and the town of Ash Fork, and 15 miles from Prescott and Prescott Valley, making commuting a breeze. Families can enjoy ball fields, skate parks, and horseback riding trails. The town has four schools operated by the Town of Chino Valley: Del Rio Elementary, Territorial Elementary, Heritage Middle School, and Chino Valley High School. 
Homes For Sale in Chino Valley
Dewey-Humboldt, Arizona
Dewey-Humboldt, Arizona, is known as "Arizona's Country Town ."It is a rural area with a spread-out feel. With just under 4,000 people, residents enjoy the small-town feel but have shopping, dining, and entertainment only a few miles away in Prescott Valley. The Prescott Country Club and Golf Course, the 55+ Villages at Lynx Creek, and the Quailwood subdivision are popular housing communities in Dewey-Humboldt. They offer a perfect setting for retirement or a quiet place to raise a family. 
Homes For Sale in Dewey-Humboldt
Prescott, Arizona
Prescott, Arizona, is dubbed as "Everyone's Hometown." Prescott has a perfect climate with four distinct but gentle seasons. It is located in the mountains of north-central Arizona in Yavapai County, surrounded by National Forest, and at a mile-high elevation. 
Prescott's charming downtown centers on an old-fashioned town square with a historic courthouse, but what surrounds it is anything but old-fashioned. Upscale shops and restaurants, art and antiques, and just about everything in between make Prescott's historic downtown the place to be. 
Prescott is an excellent place for an active lifestyle, too. You can kayak at Watson Lake, hike, bike, ride horses or quads in the National Forest, or play one of our many signature golf courses. Although Prescott consistently ranks as one of the best places to retire, there are plenty of activities for all ages. We're a very dog-friendly community with a very vibrant downtown nightlife and fabulous shopping with boutiques, antique shops, artisans, and more. 
Prescott Valley, Arizona
Prescott Valley, Arizona, is a thriving town just a few minutes east of historic Prescott. Prescott Valley was the seventh fastest-growing place among all cities and towns in Arizona between 1990 and 2000 and has approximately 45,000 people calling it home. Located at 5,000 feet, many retirees live in Prescott Valley due to the relatively inexpensive housing and the mild climate. Prescott Valley has a large retail center, an indoor Event Center, and Yavapai Regional Medical Center Hospital. The mild climate, convenient location of 85 miles north of Phoenix, and surrounding lakes, fishing, and hiking trails make Prescott Valley attractive for families and retirees. 
Homes For Sale in Prescott Valley
If you would like information on what each of our towns have to offer, the agents at BloomTree Realty in downtown Prescott would love to help you out! 
BloomTree
928-443-8800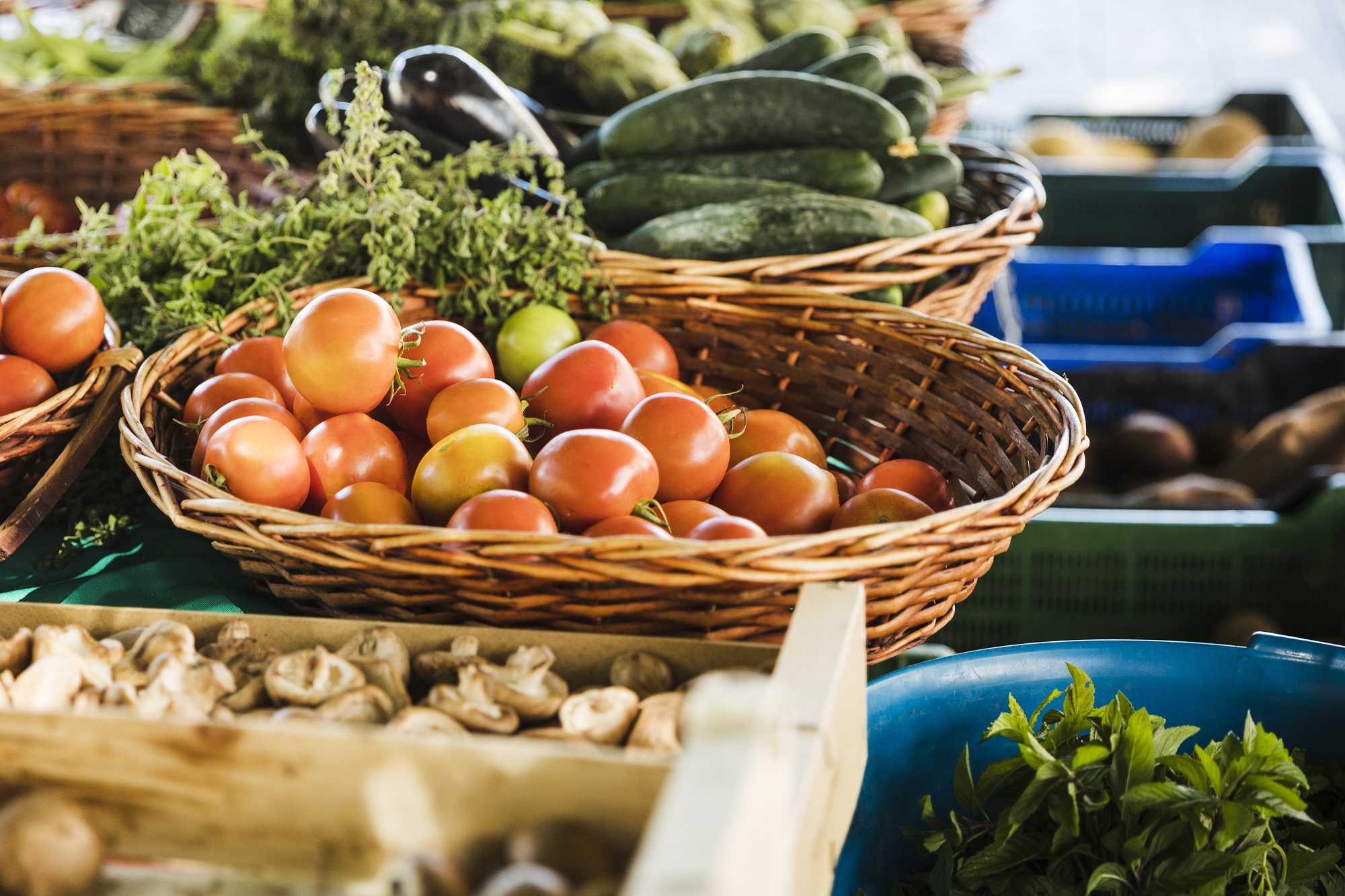 Farm Freshness at the Prescott Area Farmers Markets 
Ready to get immersed in farm-freshness? Look no further than the wonderful Prescott Area Farmers Markets located in Arizona. From fresh fruits and vegetables, homemade jams and jellies, or handcrafted art, the farmers markets are a great way to support local!
Prescott Farmer's Market 
The Prescott Farmers Market started in 1997 with a few farmers and lots of energy and enthusiasm. Today, we have over 60 vendors at the Prescott summer and winter markets. In 2014, the Prescott market expanded to a year-round schedule. Thousands of customers visit our markets weekly for fresh fruits, vegetables, meats, eggs, and locally crafted artisan foods grown and prepared here in Yavapai County. We are proud to support local agriculture by bringing you the highest quality locally grown food – sold directly by the growers.
The PFM is a non-profit 501(c)3 organization operating year-round markets in Prescott. These markets are producer-only, meaning that vendors must grow or raise everything within Arizona or, in the instance of processed foods and crafts, must make everything they sell at the market using a percentage of AZ-grown ingredients. Preference is given to farmers and ranchers operating within Yavapai County. By maintaining these strict standards, the PFM supports local agriculture by providing a market through which small-scale farmers can sell their goods. LEARN MORE
Prescott Valley Farmer's Market 
Prescott Valley Community Market is a year-round outdoor Pop -Up 'Boho Style' Market, on Sunday, comprised of local independent small business owners, artisans, craft persons, gardeners, & more. 
We have an eclectic blend of vendors each week, featuring unique handmade items and food products. LEARN MORE
Location: 

7210 E Pav Way, Prescott Valley, AZ 86314

Hours: 

April thru October 9 am to 1 pm | November thru March 10 am to 2 pm
Importance of Farmer's Markets
 Farmer's Markets are an essential part of a vibrant and healthy community. They help local farmers stay in business while bringing fresh, locally-grown produce to our tables. In addition, they foster relationships between consumers and the people who grow their food, creating a connection that strengthens communities and the local economy. Shopping at Farmers Markets not only supports small businesses but helps to reduce the environmental impacts associated with transporting food over long distances.
So please support your local farmers and crafters at our Prescott Area Farmers Markets! You won't be disappointed! And you will help keep these markets alive for years to come. Visit their websites to learn more about them, vendors, and special events. Each week, you will find something new and exciting at the farmer's markets. So come out and explore them! You won't regret it. From farm-fresh fruits and vegetables, homemade jams and jellies, to handcrafted art, there's something for everyone at the Prescott Area Farmers Markets! Shop local and support our community today!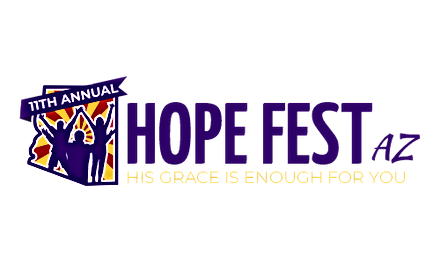 Hope Fest returns to Prescott's downtown square on August 18th!  This year's HOPE FEST AZ theme is "Love First!"
What is Hope Fest?
A community outreach event on August 19th at Prescott's beautiful Yavapai County Courthouse Plaza.  The downtown square will once again come alive as thousands will enjoy music, guest speakers, a multitude of connections and community services, as part of the HOPE Serves Family Resource Fair, the FREE amusements in the Family Fun Zone, and a bright-n-shiny Car & Motorcycle Show!
Mission of Hope Fest
The mission of Hope Fest is to Serve Veterans, Active Military, First Responders, their Families, and the Vulnerable of Yavapai County.
Through the HOPE Serves Family Resource Fair – guests will find numerous family services, connections and solutions. For the 11th Year, local businesses, organizations, churches, and groups will impact lives by meeting the needs of our neighbors in the areas of :
Education
Housing
Recovery
Domestic Violence
Suicide Prevention
Mental
Social & Health Care
Veteran Family Services
First Responder Family Services
Youth Advocacy
Adoption
Foster & Elder Care
Employment Services
Donations Accepted
Once again we will be collecting donations of canned food and new cold weather gear, such as coats, socks, sleeping bags…bring your's so ALL our neighbors will be Warm for Winter.
Evening Entertainment
HOPE FEST Arizona is excited to announce that BUILDING 429, a GRAMMY® nominated Christian Rock band from Fayetteville, North Carolina, will perform at the 10 Annual HOPE FEST AZ in Prescott, Arizona on Saturday, August 19 at 8PM.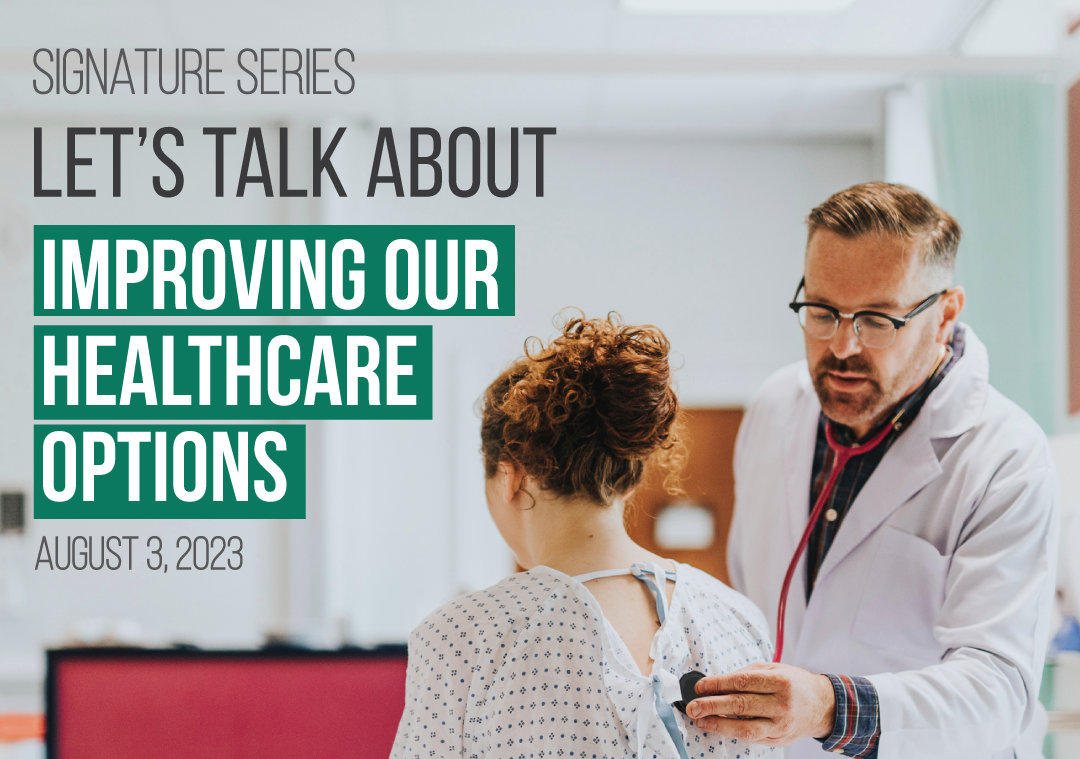 About the Signature Series
A new series of speakers are coming to the Prescott area. The Signature Series has quarterly speakers planned for the Prescott area. According to their website, the Signature Series is a platform "where business leaders and industry experts come together to share their knowledge, insights, and perspectives on the most pressing topics impacting businesses today."
At the Signature Series, we believe that businesses are the foundation of community prosperity and growth. We are committed to supporting you and providing you with the information and tools you need to succeed in today's rapidly changing business landscape.
Upcoming Event: Rural Health Care
Date: August 3, 2023
Time: Doors open at 10 am, Speaker's Presentation from 10:30 am – 12:00 pm
Place: Embry Riddle:

The Jim and Linda Lee Planetarium |

3700 Willow Creek Rd, Prescott, AZ 86301
As leaders of businesses and your families, "If you don't have your health, you don't have anything" as the saying goes— is not just on you, but is difficult to attain based on the system.
Today's health care system is more challenging than ever. The obstacles faced by health care providers and their patients in rural areas are vastly different than those in urban areas. Diverse economic factors, lack of spousal employment, attainable housing, stable medical work force, cultural and social differences, lack of recognition by legislators, and the sheer distance and isolation of living in remote areas—all conspire to create health care disparities and impede rural Americans in their struggle to have accessible and timely health care. To recognize and understand these challenges is the first step in finding solutions for them.
This very thought provoking presentation and discussion with Dr. Galper will provide you with a deeper understanding of the health care obstacles in rural communities; ideas that can improve community options; how all members of the community can help; what innovative solutions could be created; and how you as a business leader can help build a healthy community in Northern Arizona.
About Dr. Carol Galper, EdD
Carol Q. Galper, EdD is a retired Associate Professor of Family and Community Medicine at the University of Arizona College of Medicine-Tucson. Dr. Galper served as Assistant Dean for Curricular Affairs and founded, developed, and oversaw the Rural Health Professions Program (RHPP), designed to foster interest in rural medical practice in Arizona among selected medical students. Initiated in 1997, the program has helped produce rural physicians throughout Arizona. Carol also was the chair of the Arizona Medical Student Loan program for nearly 10 years until it was "sunsetted" due to lack of state funds and has served as chair of the Rural Medical Educators group of the National Rural Health Association. Carol also oversaw the Commitment to Underserved People (CUP) program at UA, providing service-learning opportunities to medical students who provide supervised care and education to various communities in need. She also served on the team to develop and implement a rural family medicine residency program in Hilo, Hawaii. She was the Principal Investigator at UA for the Arizona AIDS Education and Training Center, a federally funded program to facilitate education for health professionals related to HIV and associated infectious diseases.
Dr. Galper received her BA, MEd and EdD degrees from the University of Arizona, and lived in Prescott for 3 years.  Carol continues to serve through volunteer work with the College of Medicine's Admissions Committee, as a grant review member for the Health Resources and Service Administration (HRSA) for the development of new rural residency programs and continues to serve as a Board member of Northland Cares in Prescott.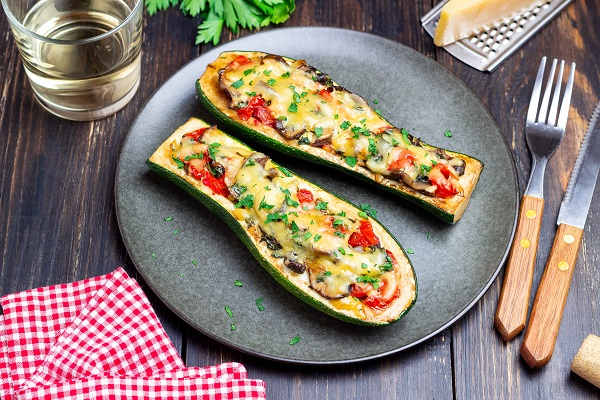 Summer is the perfect time to experiment with fresh and healthy produce, and zucchini is one of the most versatile vegetables. Whether you've got a backyard garden overflowing with zucchinis or picked some up from the grocery store, we've got some creative ideas for incorporating this nutritious veggie into your meals. From savory dinners to sweet treats, read on for our favorite things to make with zucchini.
Better Homes and Gardens has a great recipe section on its website. Check out this recipe for Zucchini-Sausage Casserole.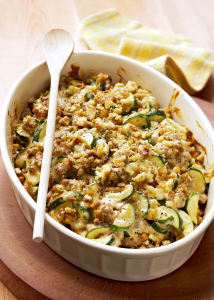 Ingredients
Nonstick cooking spray
12 ounce uncooked turkey sausage
4 medium zucchini (2 pounds total)
1 10.75 ounce can reduced-fat and reduced-sodium condensed cream of chicken soup
1 8 ounce carton light sour cream
4 cup herb-seasoned stuffing mix
½ cup reduced-sodium chicken broth
2 tablespoon butter, melted
Directions
Preheat oven to 350°F. Lightly coat a 3-quart baking dish with cooking spray; set aside. In a 12-inch skillet, cook sausage over medium heat until brown. Drain off fat. Return sausage to skillet.
Meanwhile, halve zucchini lengthwise; cut crosswise into 1/4-inch pieces. Add zucchini to sausage in skillet. Cover and cook over medium heat for 2 minutes; remove from heat. In a small bowl, combine soup and sour cream; stir into sausage mixture. In a large bowl, combine stuffing mix and broth to moisten.
Spoon half of the stuffing mixture into the prepared baking dish. Spread sausage mixture over stuffing in the dish. Spoon the remaining stuffing mixture evenly over the sausage mixture. Drizzle with butter. Bake, covered for 15 minutes. Uncover and bake for 20 minutes or until heated through and the top is golden.
5 Easy Recipes to Make with Zucchini
1) Zucchini Fritters – Zucchini fritters make for a satisfying and easy-to-make snack or side dish. You only need grated zucchini, breadcrumbs, eggs, and your favorite spices to create this delicious treat. Fry the bite-sized fritters in oil until golden brown and serve with a dollop of sour cream for extra flavor. Zucchini fritters are a fun and crispy alternative to traditional potato pancakes. You can add chopped herbs like dill or parsley for extra flavor.
2) Zucchini Lasagna – For a filling and flavorful main course, try a veggie-packed zucchini lasagna. Layer thin slices of zucchini with ricotta cheese, tomato sauce, and your favorite herbs for an Italian-inspired dish that will wow the whole family.
3) Baked Zucchini Chips – Swap out greasy potato chips for healthier baked zucchini chips! All you need is zucchini, olive oil, a sprinkle of salt, and an oven. Bake the chips at 375 degrees for approximately 20 minutes and enjoy a crunchy snack without all the added grease.
4) Stuffed Zucchini Boats – Zucchini boats are a fun and creative way to use your surplus of zucchini. Cut them in half lengthwise, scoop out the flesh, and then stuff them with a tasty filling like ground beef, rice, and cheese. Bake them in the oven until the cheese melts and is bubbly for a satisfying and comforting meal.
5) Zucchini Bread– Zucchini bread is an excellent choice if you're looking for a healthy sweet treat. This moist and flavorful bread has a beautiful texture that will have you returning for more. Mix grated zucchini with flour, sugar, baking soda, and other seasonings to make it. Pour the batter into a bread pan and bake for 60 minutes or until fully cooked. Slice and enjoy as a healthy snack or dessert.
Better Homes and Gardens has a few Zucchini Bread recipes on its website.
These five zucchini recipes are just a few of the many delicious ways to use this versatile vegetable. With a bit of creativity and these helpful tips, you can create tasty dishes that satisfy even the pickiest eaters. Enjoy!
Better Homes and Gardens BloomTree Realty in downtown Prescott is the area expert on real estate. Call the office at 928-443-8800 for information on real estate in the Prescott, Arizona, area.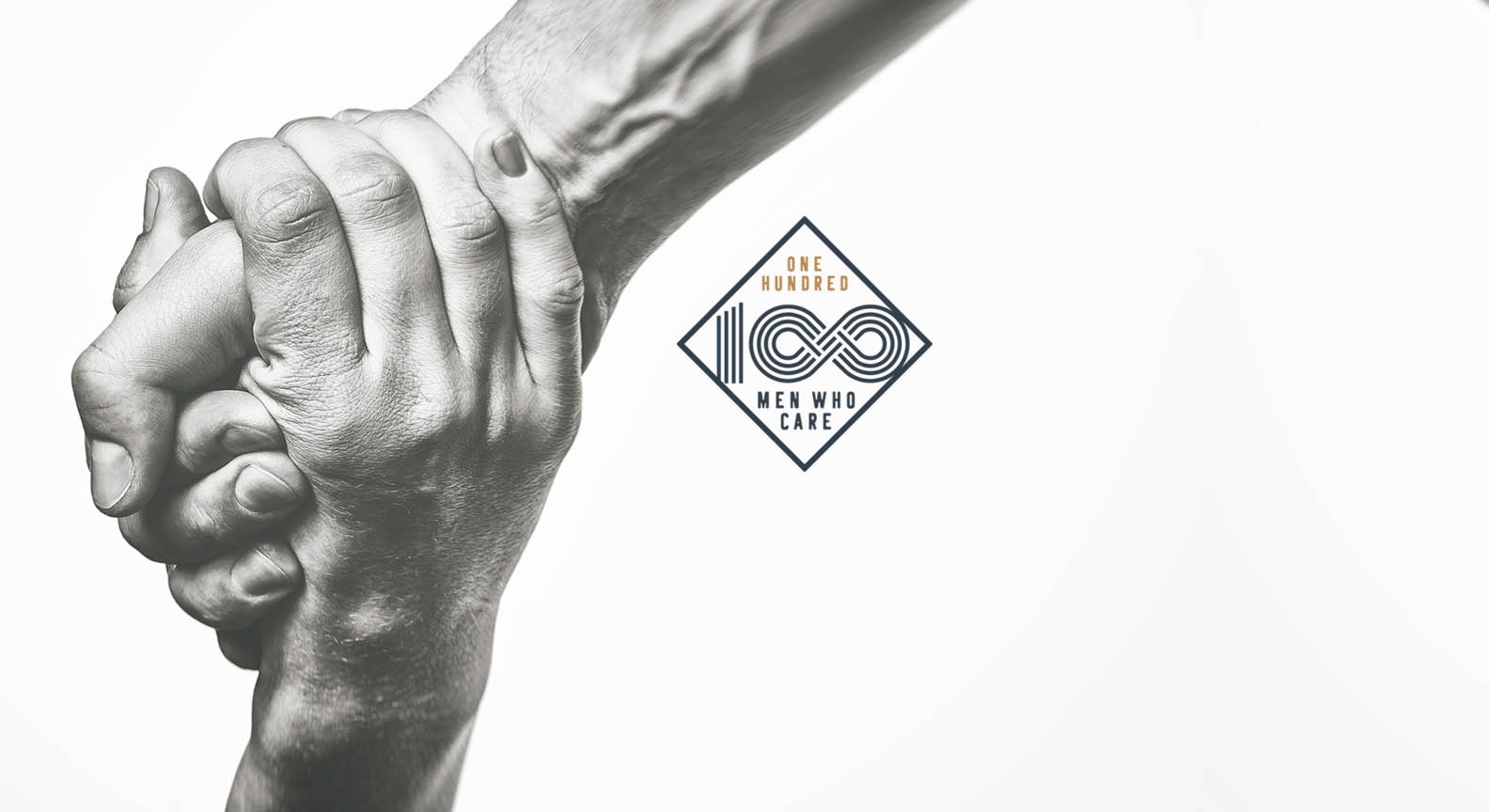 Who We Are: We Are You
100 Men Who Care, although not a nonprofit themselves, launched in 2019 to raise funds and awareness for local charities and nonprofits. To date, 100 Men Who Care has raised over $150,000 to help those in need.
Proceeds raised at each quarterly event are awarded to a charity voted on at that event. They promise to gift/donate $100 per participant to the winning group, whether present at the event or not!
How it Works
Structure:

 100 men donate $100 each to a cause: $10,000 raised.

Frequency:

 Quarterly events, mid-week, 1 hour in length.

Beneficiary: 

Local organizations, 501C-3.

Presentations: 

Three groups present for 10 minutes each.

Vote:

 Paper ballot taken; highest votes received is awarded money raised for the evening.
Get Involved
If you would like to learn more about their events, including details about how your nonprofit may participate, RSVP for their next event or contact them here.
Recent Event
On May 18, 2023, 100 Men Who Care held a fundraiser for Brad Newman. For the past 46 years, Brad has been the Yavapai Exceptional Industries (YEI) director. In addition to helping people with disabilities and giving them opportunities to be productive members of the community, Brad is a talented performer, a real-life Prescott Troubadour.
In 2002, Brad suffered a severe stroke. He is fighting back and recovering in Phoenix. Prescott misses Brad. The community banned together to "Bring Back Brad." 100 Men Who Care's fundraiser gathered over $63,000 to help with Brad's expenses so that he could rehabilitate in Prescott. Read the full Daily Courier story about Brad and his efforts to bring him back to Prescott.
---
BHGRE BloomTree Realty's Charity/Community Participation
BHGRE BloomTree Realty has a couple simple goals; deliver the best service possible to our clients and be a supporter of important causes in the community in which we live. In short, we strive to be better and give back to our communities.
$710 raised for the 2021 Courthouse Lighting through our sale of raffle tickets for the Prescott Chamber

Joined Yavapai Broadcasting as a sponsor to the Radio-thon that raised $18,000 FOR PHOENIX CHILDREN'S HOSPITAL – Click here for the radio commercial.

Advertising Sponsor in the 2021 Verde Valley Visitors Guide

1/25 Advertising sponsor of the Cottonwood Chamber Directory

1/21 Sponsor of the Prescott Chamber State of the City Address with the Mayor

1/10 Advertising sponsor of the Historic Walking Tour map of Downtown Prescott

1/1 YMCA donation of $1500 to support youth development and the sponsor the Whiskey Row Marathon on 5/1
"We have roots in the community and community in
our roots at BloomTree Realty!"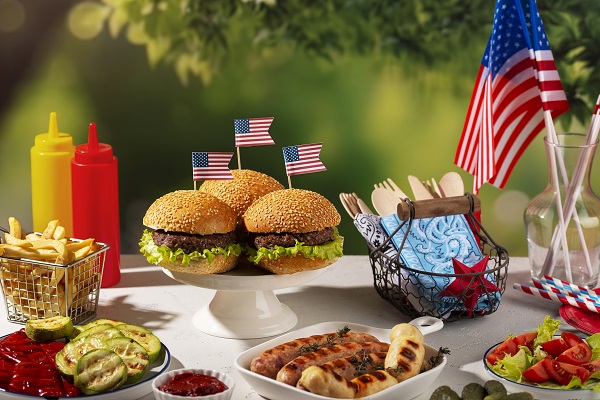 The 4th of July is a time for family, friends, and fireworks. And what better way to celebrate this festive holiday than hosting a cookout with some delicious and easy-to-make dishes? Whether hosting a large gathering or having a small get-together with some close friends, here are some great food ideas for your 4th of July party that will wow your guests and leave them wanting more!
Grilled Burgers, Hot Dogs, and Chicken Breasts
Burgers and hot dogs are classics for 4th of July cookouts. But remember the simplicity and tastiness of grilled chicken! They're easy to make, everyone loves them, and they're perfect for outdoor gatherings. You can make the patties ahead of time and store them in the fridge until it's time to grill. Add your favorite toppings like lettuce, tomato, cheese, and condiments to create a delicious burger or chicken sandwich.
>> How to Grill Chicken to Juicy Perfection This Summer
Potato Salad
A 4th of July cookout is complete when potato salad is on the menu. This classic dish is a favorite among many and can be prepped beforehand. Check out this recipe for the Better Homes and Gardens Potato Salad recipe. Simply delicious!
>> Classic Potato Salad Recipe
Watermelon Salad
Watermelon is a summer fruit that most everyone loves. And when watermelon is combined with feta cheese, mint leaves, and balsamic vinegar, it creates a refreshing and delicious salad. Cut the watermelon into small cubes, crumble the feta cheese, chop some mint leaves, and toss everything together with a drizzle of balsamic vinegar. Your guests will thank you for this sweet and tangy dish.
>>  Watermelon and Strawberry Lemonade
Grilled Corn on the Cob
Corn on the cob is another classic perfect for a 4th of July cookout. Grilling corn gives it a smoky flavor that makes it even more delicious. Better Homes and Gardens has a simple recipe for Grilled Corn on the Cob with Herbs that will be sure to impress your guests.
>> Grilled Corn on the Cob with Herbs Recipe
Patriotic Desserts
No party is complete without desserts, and what better time than the 4th of July to make some patriotic sweets? You can create red, white, and blue cupcakes, a flag cake, or patriotic fruit skewers with strawberries, blueberries, and marshmallows. Get creative with your desserts and have some fun!
>> Check out these recipes for patriotic desserts: 43 Fourth of July Desserts that Will Make Your Holiday Sparkle
Prescott 4th of July Events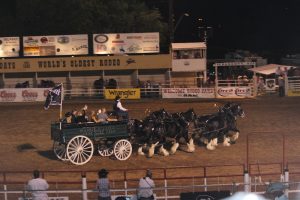 If you are in the Prescott, Arizona, area during the 4th of July, you are in for a treat. Prescott loves celebrating the 4th of July!
World's Oldest Rodeo
JUNE 28 – JULY 4, 2023
Since 1888, Prescott Frontier Days®, Inc. has presented the annual World's Oldest Rodeo® at the Prescott Rodeo Grounds. For 2023, the rodeo is Wednesday, June 28th through Tuesday, July 4th. Join us to see your favorite events, including steer wrestling, bareback riding, tie-down roping, women's breakaway roping, saddle bronc riding, team roping, women's barrel racing, bull riding, and other great entertainment!
4th of July Rodeo Parade
JULY 1, 2023 | AT 9:00AM
The Prescott Frontier Days® – World's Oldest Rodeo® proudly presents the 136th Annual Rodeo Parade held in downtown Prescott over the 4th of July weekend! This year's rodeo theme is "Dances With Bulls", celebrating the skill of the rodeo bullfighter (sometimes mistaken for rodeo clowns)!
The Rodeo Parade is a time-honored tradition celebrating our rich western history in Prescott, Arizona! We hope you will join us and help celebrate this fantastic tradition!
>> worldsoldestrodeo.com/rodeo-parade/
---
BloomTree Realty
While in downtown Prescott, stop by our BloomTree Real Estate office at 102 W Gurley Street #102 – we would love to tell you more about everything Prescott offers!  (928) 443-8800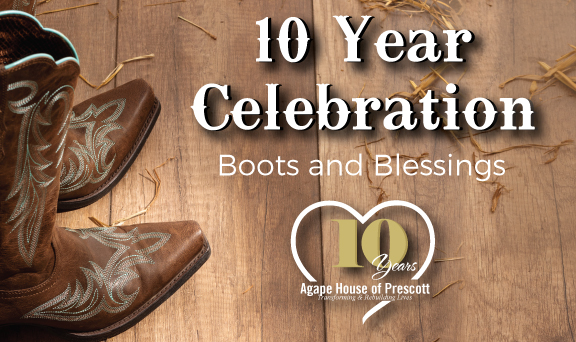 Homeless Services in Prescott
Families who find themselves in economic despair, and living in crisis, find hope at The Agape House of Prescott. Agape House is a 501(c)3 nonprofit organization that provides long-term transitional housing for families without a residence. They work to rebuild and transform families' lives and prepare them for an independent and self-sustained future.
The face of the homeless is not who you may think. They are families living on friends' couches, living in the forest, in parking lots, and trying to manage a family while living in a car. They may be students, waiters/waitresses, or workers at Thrift Stores, Grocery Stores, and Construction sites.
As a Christ-based nonprofit, Agape House helps families rebuild and transform their lives through love, support, training, prayer, and the security of having a home. Agape House is not a shelter but a place to call home—an interim place to raise their family, rebuild relationships, and prepare for independence.
About Their Program
Agape House journeys with the families every step of the way during the rebuilding and transforming process. The Pathway to Independence gives families a place to call home. The support system is a four-phase program of stability, personal wellness, life skills training, and sustainability. Their full-time mentors lead a team of 60+ volunteers that continually support the families by mentoring, coaching, and building relationships so that the families can thrive and succeed.
Agapeville
As Prescott's only family-inclusive interim housing community, Agape House needed a permanent facility where families could find safety, stability, transitional housing, and support as they work to rebuild their lives. Agape House was able to make that need a reality. Recently, the Agape House purchased a nine-unit apartment complex near downtown Prescott. The apartments not only provide a secure place to call home, but they also offer a community of support. Families help families, mentors have a central location to meet with the families, and kids have a place to play and be kids. For many of the children, this is the first home that they have ever had.
Celebrating 10 Years!
Agape House of Prescott is Celebrating ten years of rebuilding the lives of families in Prescott. In the past ten years, Agape House has worked hard to provide more than 40 families (146 individuals) 32,513 nights to call home. At their "Boots & Blessings" ten year celebration Gala on July 20th, they aim to raise $200,000 to increase the number of families they can help at Agape House. Get tickets for their Gala here!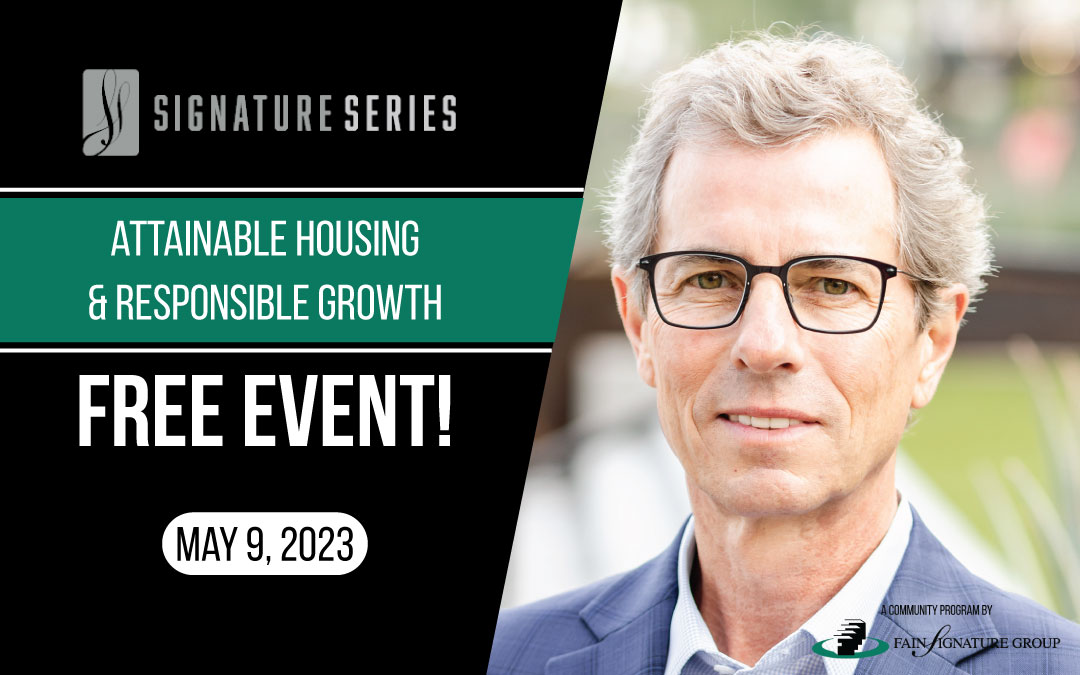 A new series of speakers are coming to the Prescott area. The Signature Series has quarterly speakers planned for the Prescott area. According to their website, the Signature Series is a platform "where business leaders and industry experts come together to share their knowledge, insights, and perspectives on the most pressing topics impacting businesses today."
At the Signature Series, we believe that businesses are the foundation of community prosperity and growth. We are committed to supporting you and providing you with the information and tools you need to succeed in today's rapidly changing business landscape.
More Information Regarding The Signature Series
---

---
Fall 2023 Event
RURAL HEALTH CARE
AUGUST 3, 2023
Doors open at 10 am, Speaker's Presentation from 10:30 am – 12:00 pm
Embry Riddle: The Jim and Linda Lee Planetarium
3700 Willow Creek Rd, Prescott, AZ 86301
Speaker, Dr. Carol Galper, EdD
---