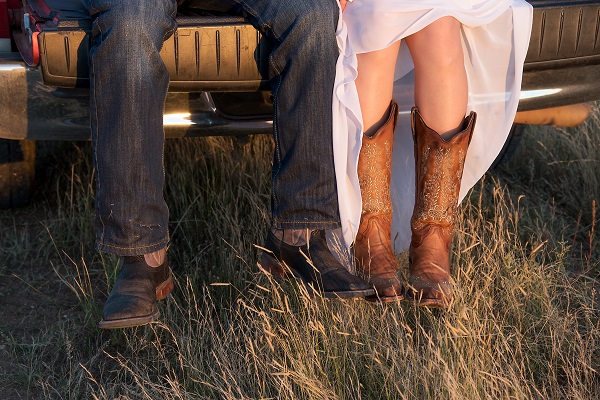 Tips For Finding a Wedding Venue
If you're in the process of selecting a wedding venue, you know how challenging it can be. There are many factors to consider, from price and capacity to location and amenities. It's essential to take your time and choose a venue that will meet all of your needs and expectations.
To help you out, we've compiled a list of the top 5 things you should look for in a wedding venue:
Price and capacity. Make sure you choose a venue that fits your budget and can accommodate all of your guests.
Location. You'll want to choose a centrally located venue and easy to get to for all of your guests.
Amenities. Does the venue have everything you need? Ensure they have adequate parking, a good sound system, and enough space for your guests.
Ambiance. You want your guests to feel comfortable and relaxed at your wedding, so make sure you choose a venue with a pleasant atmosphere.
Customer Service. Last but not least, you'll want to choose a venue with knowledgeable and helpful staff. They should be able to answer all of your questions and make sure your wedding day goes off without a hitch.
Beautiful Wedding Venues in Prescott
There are several options if you are looking for a wedding venue in Prescott. We have compiled a list of venues and provided information from their websites to help you see some of the options for wedding venues in the Prescott, Arizona, area.

Windmill House, Chino Valley
Windmill House is the vision of Joe Cordovana. JC came to America from Sicily, Italy, in the late '60s and found himself in the area of Prescott, Arizona, in the early 1970s. Around that same time, he found and purchased the 160 acres of land which would become the JC Ranch and home of the Windmill House in Chino Valley.
Windmill House is Northern Arizona's premier, one-of-a-kind event venue and wedding venue. While we host unbelievable weddings, we also host unforgettable receptions, parties, and business luncheons.
The Windmill House
1460 West Road 4 North
Chino Valley, Arizona 86323
928.636.1700
WindmillHouseaz.com
---
Mortimer Farms
Mortimer Farms is truly a one-of-a-kind venue for a wedding, anniversary party, reunion, corporate function, or birthday celebration. Surrounded by acres of sweet corn, pumpkins, gardens, flowers, strawberries, and shade trees, The Venues at Mortimer Farms are the perfect setting!
Pick The Grove, The Barn, The Campfires, or The Farm Park as the perfect setting for your event! You will find yourself amongst the gorgeous growing fields and large picturesque trees in all locations!
Mortimer Farms
12907 E. State Route 169
Dewey, AZ 86327
928.830.1116
MortimerFarmsaz.com
---
Willow Creek Inn
The Willow Creek Inn is a beautiful historic Victorian manor built in 1877. It was previously located in the heart of downtown Prescott and was used for various things, from a Church to a rumored bordello! In 1962 it was taken apart in 2 pieces and moved to its current location at 2516 Willow Creek Rd and was reassembled. In July of 2021, it was purchased by Nancy Bewley, who saw the beauty within and transformed the house into a breathtaking boutique event venue for all types of gatherings.
Willow Creek Inn
928.248.2314
willowcreekinn2021@gmail.com
WillowCreekInn.info
---
Grand Highland Hotel
From an intimate celebration to a glittering wedding, the Grand Highland Hotel (GHH) is the perfect setting for the wedding of your dreams. The hotel is a true icon of Prescott, AZ history in Downtown Historic Whiskey Row.
Choose from fabulous settings, amenities, and services for every part of your wedding. The Holiday Venues at the Grand Highland Hotel are an ideal place for the rehearsal dinner, ceremony, reception, honeymoon, and rooms for guests — we include packages that offer the special
details you're looking for with your ceremony and wedding party getaway.
​
At the GHH we pride ourselves in allowing you to make your own choices around the handcrafted cocktails and delectable food you would like for your day. That's why we decided to allow outside caterers and vendors.
Grand Highland Hotel
928.224.2746
​154 S. Montezuma
Prescott, AZ 86303
info@grandhighlandhotel.com
​GrandHighlandHotel.com
---
Hassayampa Hotel
Elegant, refined, and sumptuously beautiful, the event facilities at the Hassayampa Inn add a touch of Old World charm to any gathering.
In the heart of historic downtown Prescott, AZ, we offer more than 12,000 square feet for meetings and weddings featuring indoor and outdoor settings. The staff at the Hassayampa Inn has the expertise to ensure your event will be exactly how you envision it, whether you are planning a social occasion, business meeting, or your next conference. Declare your love in an enchanting, white-washed gazebo, and then watch the desert sun melt into the horizon during your rooftop reception. The stained-glass opulence of our Arizona Ballroom also makes it an elegant wedding venue.
Hassayampa Inn
​122 E Gurley St, Prescott, AZ 86301-3899
928.778.9434 • 1.800.322.1927
​reservations@hassayampainn.com
HassayampaInn.com
---
BloomTree Realty Can Help
If you want to relocate or make changes to your current home in the Prescott area, the agents at BloomTree Realty can help you! Call the office at 928.443.8000 to get more information about Prescott area real estate.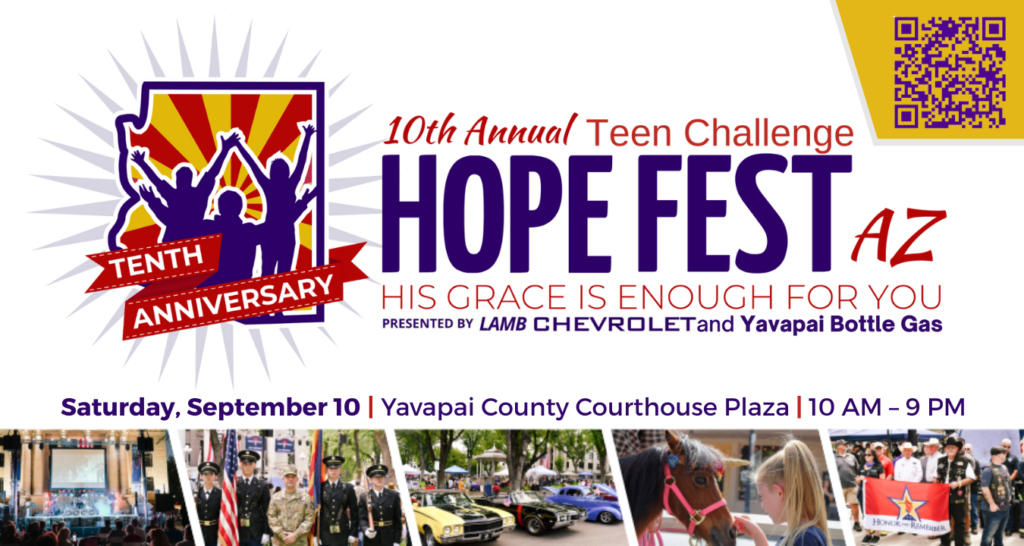 HOPE Lands at Courthouse
HOPE FEST Arizona 2022 is just around the corner! The 10th Annual HOPE FEST happens on Saturday, September 10th, at the Yavapai County Courthouse in historic downtown Prescott. Prescott's beautiful Yavapai County Courthouse Plaza will come alive with music, guest speakers, FREE amusements in the Family Fun Zone, and a bright-n-shiny Car & Motorcycle Show! Plus, there will be many connections and community services as part of the HOPE Serves Family Resource Fair.
The event runs from 10 am to 9 pm on Saturday, September 10th, with a special opening ceremony at noon. Some artists performing are Soggy Bottom Band, Susan Cheatham, Scally Brothers, Vanessa Horabuena, Right Scepter, and Building 429.
About HOPE FEST
HOPE FEST AZ was founded in 2011 as a community service outreach of Celebrate Recovery to take CR to the streets to offer people HOPE and LOVE. Our passion is to share that true freedom IS possible from all hurts, habits, and hang-ups – addictions, anger, fear, pride – all forms of brokenness. The event has grown to include many of our area's excellent resources, connections, and service providers — civic, government, business, and faith. Everyone is welcome to receive services, get involved and attend!
Our mission is to serve: Veterans, Active Military, First Responders, their Families, and the Vulnerable of Yavapai County through the HOPE Serves Family Resource Fair.
Our objective is to unite, mobilize and serve by connecting people to solutions in the areas of: Education, Housing, Recovery, Domestic Violence, Suicide Prevention, Mental, Social & Health Care, Family Support, Veteran & First Responder Family Services, Youth Advocacy, Adoption, Foster & Elder Care, Employment Services, Volunteering Opportunities, and many more change-driven resources!
Last year, over 120 service organizations and 100+ volunteers served thousands on the beautiful outside park setting of the Square – our volunteers are the heart, hands and feet of compassion, love & mercy – Passion in Action.
In addition to the Resource Fair there are tons of things for every family to enjoy – the special Opening Ceremony at noon, three streets full of the Car & Motorcycle Show, the Family FUN Zone, Local & National Music Artists and Speakers, LIVE Speed Painter/Artist Vanessa, the Fostering Hope Award and much more — FREE fun for the entire family.
Please visit HopeFestAZ.com to learn more and get involved with the 10th Annual Hope Fest Arizona.
NOTE: HOPE FEST Arizona is a 501(c)3 nonprofit organization managed by a 100% all-volunteer staff financed entirely through donor, corporate sponsor, and trade relationships – working together to impact the lives of our neighbors! The donations & funds raised go toward services, the Fostering Hope Award, and bringing a prominent music artist to Prescott.
Source: HOPE Fest Facebook Page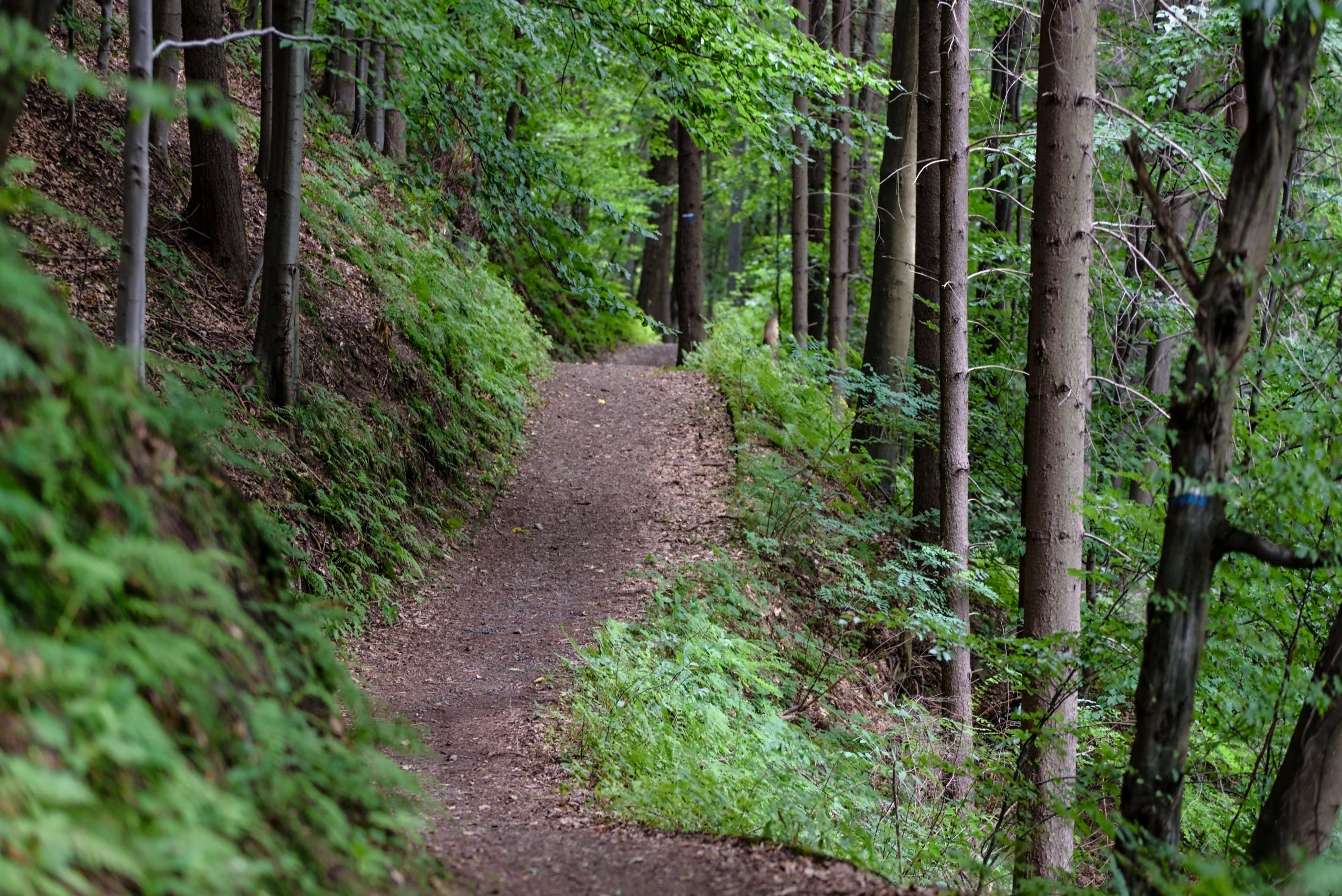 It's the most beautiful time of the year! This summer monsoon season in the Prescott Area has brought above-average rainfall, and the vegetation loves it! With all the rain, waterfalls are flowing, and the Prescott National Forest is lush and green.
Are you looking for hiking options in the area or want to explore Prescott's nature? Here are a few moderate to challenging hikes in the Prescott area:
These are just a few fantastic hiking options in Prescott, AZ. Get out and explore this summer! And be sure to take plenty of water and snacks, as well as your sunscreen and insect repellent. Stay safe, and have fun!
---
Better Homes and Gardens Real Estate | BloomTree Realty is an impact-driven brokerage on a mission to deliver the best service to our clients, to energize and elevate our agents with unmatched insight and training, and to support important causes in the communities we serve. In short, we work together to Be Better and to give back.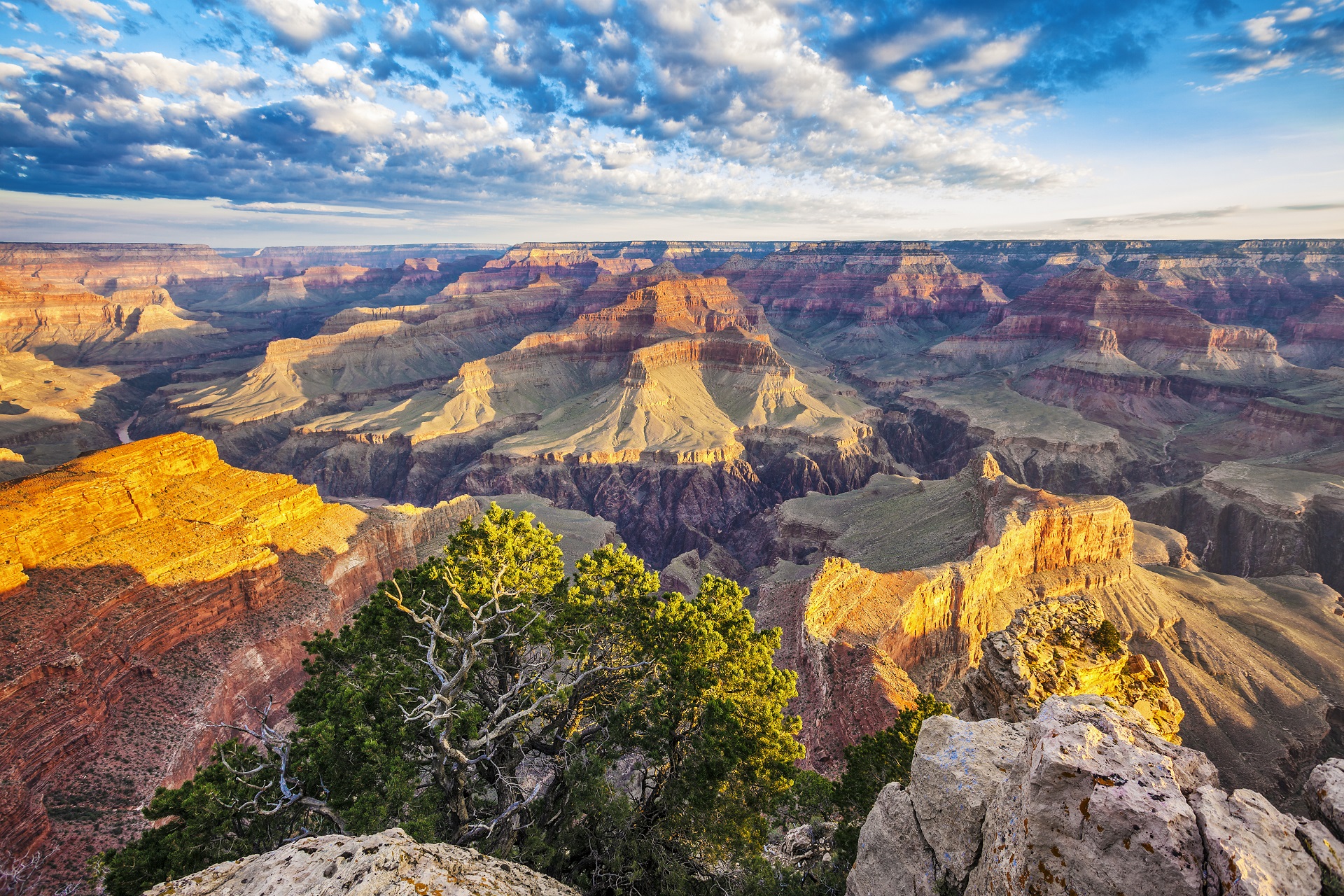 When you travel through the Verde Valley and Sedona, you are greeted by some of the most breathtaking landscapes in Arizona. One visit will allow you to witness firsthand some of the greatest natural wonders of North-Central Arizona. Sedona's red rocks, valleys, and canyons, as well as the diverse landscape created by the Verde River, make this part of Arizona a popular place to visit and a popular place to call home. In addition to the spectacular homes and breathtaking landscape, the Sedona and Verde Valley offers many options for recreation and relaxation. With multiple campgrounds, such as the popular Dead Horse Camp Ground in Cottonwood, the incredibly unique Lo-Lo-Mai campground near Page Springs, and the spectacular jeep tours in Sedona, you have multiple options available to enjoy the Verde Valley.
Are you looking for upcoming events in the Sedona area? You are in luck!
---
Sedona Hummingbird Festival
Sedona Community Food Bank
Dave Parker at Mooney's Irish Pub
Esteban in Sedona 2022
Community Pulse Event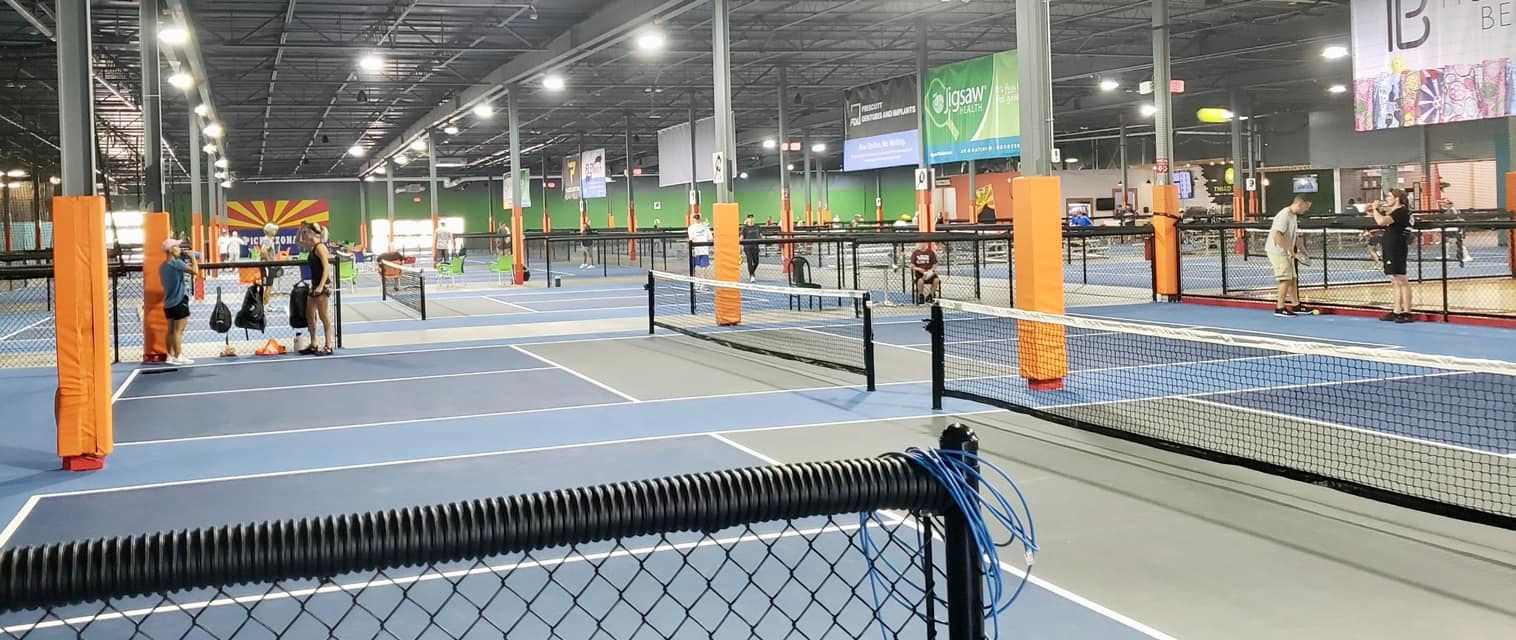 Espire Sports Now Open
Prescott, Arizona, just received another reason for people to fall in love with the beautiful historic town! Recently, Espire Sports opened a one-of-a-kind indoor/outdoor sports complex in the Prescott Gateway Mall.
The former Sears building at Prescott Gateway Mall off Highway 69 now has an over 100,000 square feet sports complex complete with pickleball, sports, fitness and wellness opportunities.
You can read more information on the facility, classes, and membership prices at EspireSports.com. The facility is truly a unique complex that will benefit all ages of people in the Prescott area.
---
---
Types of Activities at Espire Sports
At Espire Sports, you will find Indoor pickleball, a multi-purpose sports court, yard games, arcade, bocce ball, cornhole, ping-pong, billiards, a fitness center with rooms for yoga, aerobics, or Pilates, golf simulators, a 9-hole putting green, pro-shop, cafe, and juice bar. There are also locker rooms with showers.
Pickle Ball Courts
The complex has 18 indoor and 12 outdoor pickleball courts with a pro-regulation outdoor acrylic surface where you can use any outdoor pickleball. The ceiling height is 20′, allowing players to execute the perfect lob.
Prices
Espire Sports has memberships for those who want to utilize the facility regularly and a drop-in day pass for those just coming short term to experience this incredible complex. Membership Information
Refreshments
Enjoy refreshments before and after play at the THIRD SHOT refreshments bar. The bar includes juice, smoothies, acai bowls, organic coffees, lite fare, and healthy snacks.
Thank you, Espire Sports for selecting Prescott! The sports complex is a real game-changer for Prescott. The Prescott area is fortunate to have such a unique facility.
About Prescott, Arizona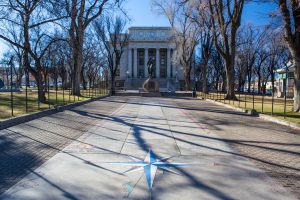 In Prescott, Arizona, you will find countless activities, including horseback riding, golfing, kayaking, fishing, hiking, camping, mountain biking, local breweries, restaurants, and shopping. In addition to the hometown feel, these activities keep Prescott visitors, young and old, returning year after year.
Once the state's territorial capital, Prescott, Arizona, is rich with history embodied in its world-famous Whiskey Row, the historic courthouse, and numerous historical landmarks. Whether you're seeking to relax in a natural environment filled with beauty and wildlife or the history of "Everybody's Hometown," you will find something that will interest you. Visit the official Prescott, Arizona website to learn more by clicking here.
Located in the Bradshaw Mountains, Prescott sits at an altitude of 5,400 feet. The average high temperature in the winter in Prescott is around 52 degrees and averages 89 in the summer. There are approximately 46,000 people in Prescott, but the surrounding "Quad-City" area of Dewey-Humboldt, Chino Valley, and Prescott Valley and the smaller towns of Mayer, Paulden, and Wilhoit, comprise around 119,000 people.
---
Better Homes and Gardens BloomTree Realty – Prescott
102 W. Gurley St, Prescott, AZ 86301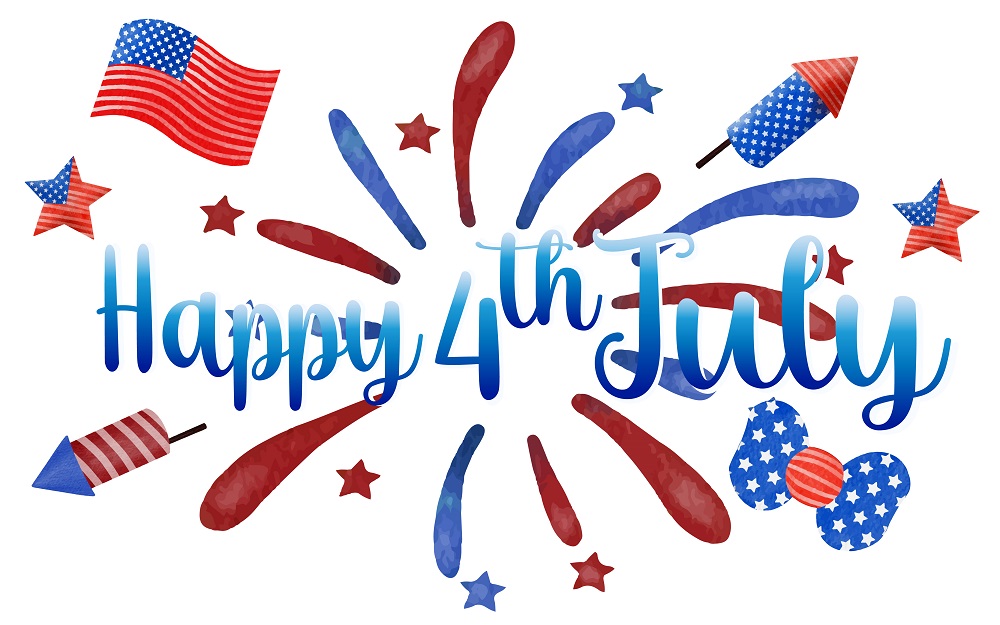 If you're looking for things to do this 4th of July in Prescott, AZ, you're in luck! There are plenty of fun events and activities going on throughout the community. From fireworks shows to parades, there's something for everyone to enjoy. So get out and celebrate America's independence in Prescott!
World's Oldest Rodeo | June 28 – July 4
Dust off your boots, and make your way over the Prescott Rodeo Grounds for a memorable evening!
"Since 1888, Prescott Frontier Days®, Inc. has presented the annual World's Oldest Rodeo® at the Prescott Rodeo Grounds. For 2022, the rodeo will be performed Tuesday, June 28 through Monday, July 4. Join us to see your favorite events, including steer wrestling, bareback riding, tie-down roping, women's breakaway roping, saddle bronc riding, team roping, women's barrel racing, bull riding and other great entertainment!" ~ Read More
The Prescott Frontier Days® Parade | July 2
Horses, fire trucks, candy, floats, marching bands, and more! Join the celebration in downtown Prescott for its annual 4th of July parade. The parade starts at 9 am on Saturday, July 2!
"The Rodeo Parade is a wonderful tradition which celebrates our rich western history, right here in Prescott, Arizona! We hope you will join us and help celebrate this amazing tradition!" ~ Read More
Whiskey Row Cowboy Boot Race | July 2
"The Annual Whiskey Row Boot Race is a 100-yard* dash down historic Whiskey Row in Prescott, AZ. The yearly race is a re-enactment of the historical foot race of earlier years, but with an added twist: the contestants are required to wear cowboy boots during their dash in keeping with the western atmosphere of Prescott and the Frontier Days festivities." ~ Read More
Prescott Rodeo Days Fine Art & Crafts Show | July 2-4
Come to historic downtown Prescott, and enjoy the 3-day 42nd Annual Prescott Rodeo Days Fine Art & Crafts Show! The event will feature 145 vendors ranging from painters and jewelers to home décor.
"The Prescott Rodeo Days Arts & Crafts Show is a gathering of hundreds of vendors and performers in Prescott's Historic Downtown Courthouse Plaza. This event attracts thousands of locals and out of town visitors every year. Calling all artists and crafters!" ~ Read More
4th of July Fireworks at Watson Lake | July 4
"Enjoy a 4th of July Fireworks extravaganza at the scenic Granite Dells. This event will go on rain or shine with free parking at Pioneer Park (shuttles available).
General admission is $5 with waterslide passes available for kids. Due to limited internet connection at Watson Lake: only cash will be accepted at the event." ~ Read More
---
We hope you have a blast this 4th of July in Prescott, AZ! From rodeos to firework displays, there's plenty of fun to be had. So get out and enjoy all that the community has to offer. And Happy Independence Day!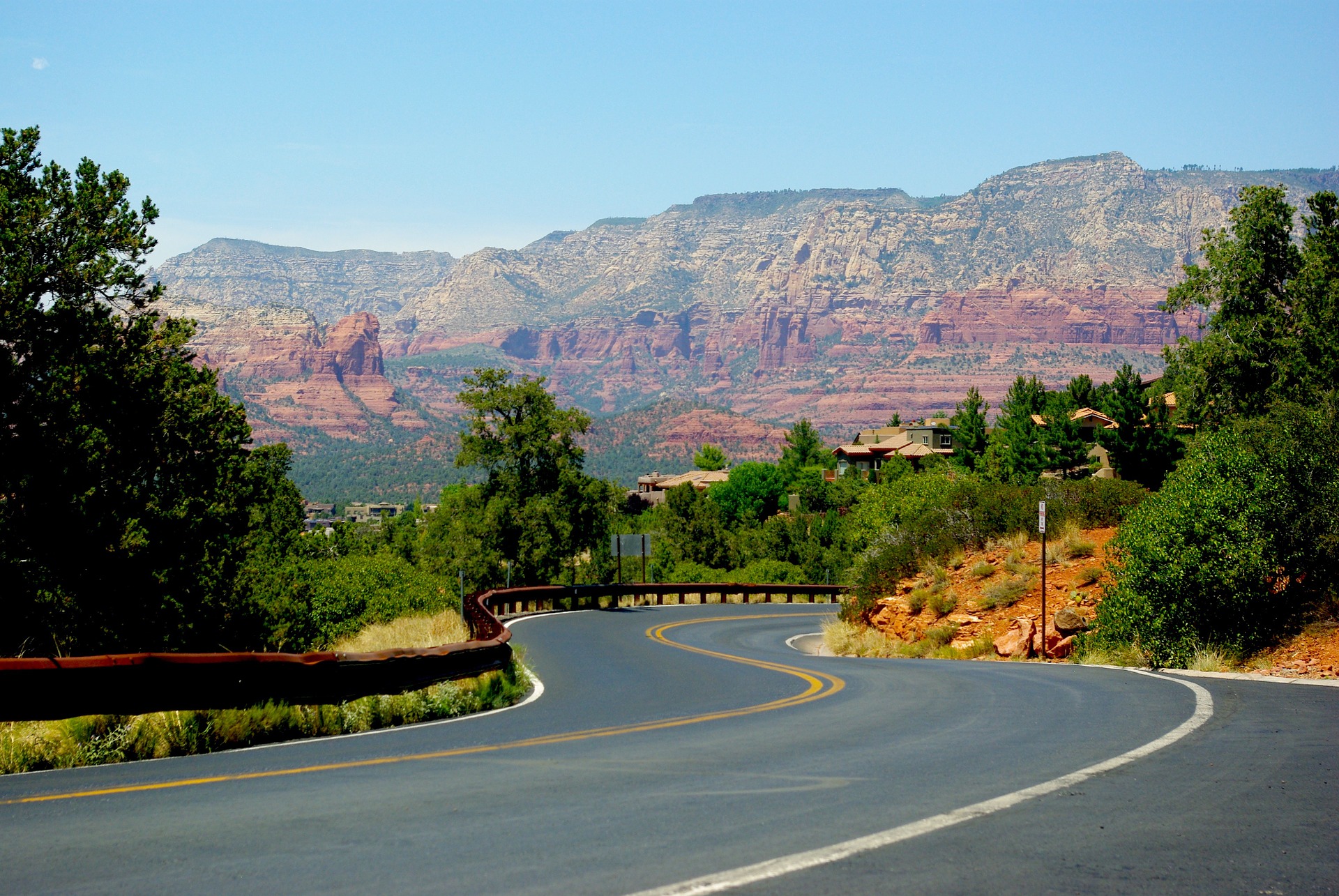 Enjoy Sedona
Sedona is one of the most popular tourist destinations in Arizona. The city is located in the northern part of the state and is known for its beautiful scenery and unique red rock formations. There are plenty of things to do in Sedona, no matter your age or interests.
Outdoor enthusiasts will enjoy hiking, biking, and jeeping through the area's many trails. If you're looking for a more relaxed activity, art lovers will appreciate Sedona's many art galleries and studios. The city is also home to several unique shops and boutiques.
If you're traveling with kids, be sure to check out Sedona's many family-friendly attractions. The city has several parks and playgrounds, as well as a variety of museums and interactive exhibits.
No matter your interests, you're sure to find plenty of things to do in Sedona, Arizona. With its beautiful scenery and unique red rock formations, the city is a great place to visit for all ages.
Popular Sedona Attractions
1. Chapel of the Holy Cross
Chapel of the Holy Cross
780 Chapel Rd
Sedona, AZ 86336
(928) 282-4069
The Chapel of the Holy Cross is a beautiful and popular attraction to visit when in Sedona, Arizona. The chapel was built in the 1950s and is nestled amongst the red rocks of Sedona. The views from inside and outside the chapel are absolutely stunning, making it a must-see for anyone visiting Sedona.
2. Red Rock State Park
Red Rock State Park
4050 Red Rock Loop Rd
Sedona, AZ 86336
(928) 282-6907
Red Rock State Park in Sedona is a beautiful place to visit. The red rocks are stunning, and the views are incredible. There are plenty of hiking trails to explore, and the park is also home to a variety of wildlife. If you're looking for a place to enjoy the outdoors and take in some breathtaking scenery, Red Rock State Park is worth visiting.
3. Pink Jeep Tours
Pink Jeep Tours
204 N State Rte 89A
Sedona, AZ 86336
(800) 873-3662
The pink jeep tours in Sedona are a popular attraction for visitors. The tours take place in pink jeeps and provide an up-close and personal look at the area's natural beauty. The tours are led by experienced guides who know all the best spots to see Sedona's red rocks and other landmarks.
The tours are reasonably priced and offer a unique way to see the area. If you're looking for an adventure in Sedona, the pink jeep tours are a great option.
4. Slide Rock State Park
Slide Rock State Park
6871 AZ-89A
Sedona, AZ 86336
(928) 282-3034
If you're looking for a breathtaking natural setting in Sedona, Arizona, look no further than Slide Rock State Park. This popular spot is known for its dramatic red rock formations and stunning views. In addition to hiking and picnicking, visitors can also enjoy swimming in the refreshing waters of Oak Creek.
5. Tlaquepaque Arts & Crafts Village
Tlaquepaque Arts & Crafts Village
336 AZ-179
Sedona, AZ 86336
(928) 282-4838
If you're looking for a unique shopping experience while in Sedona, check out the Tlaquepaque Arts & Crafts Village. This open-air marketplace is home to a variety of shops and galleries, all housed in colorful buildings inspired by Mexican architecture. You'll find everything from handcrafted jewelry and pottery to Southwest-themed home decor and apparel. And when you need a break from shopping, there are plenty of restaurants and cafes to enjoy.
Curious about Sedona area real estate? We can answer all of your questions! Give BloomTree Realty a call at (928) 443-8800!

(928) 443-8800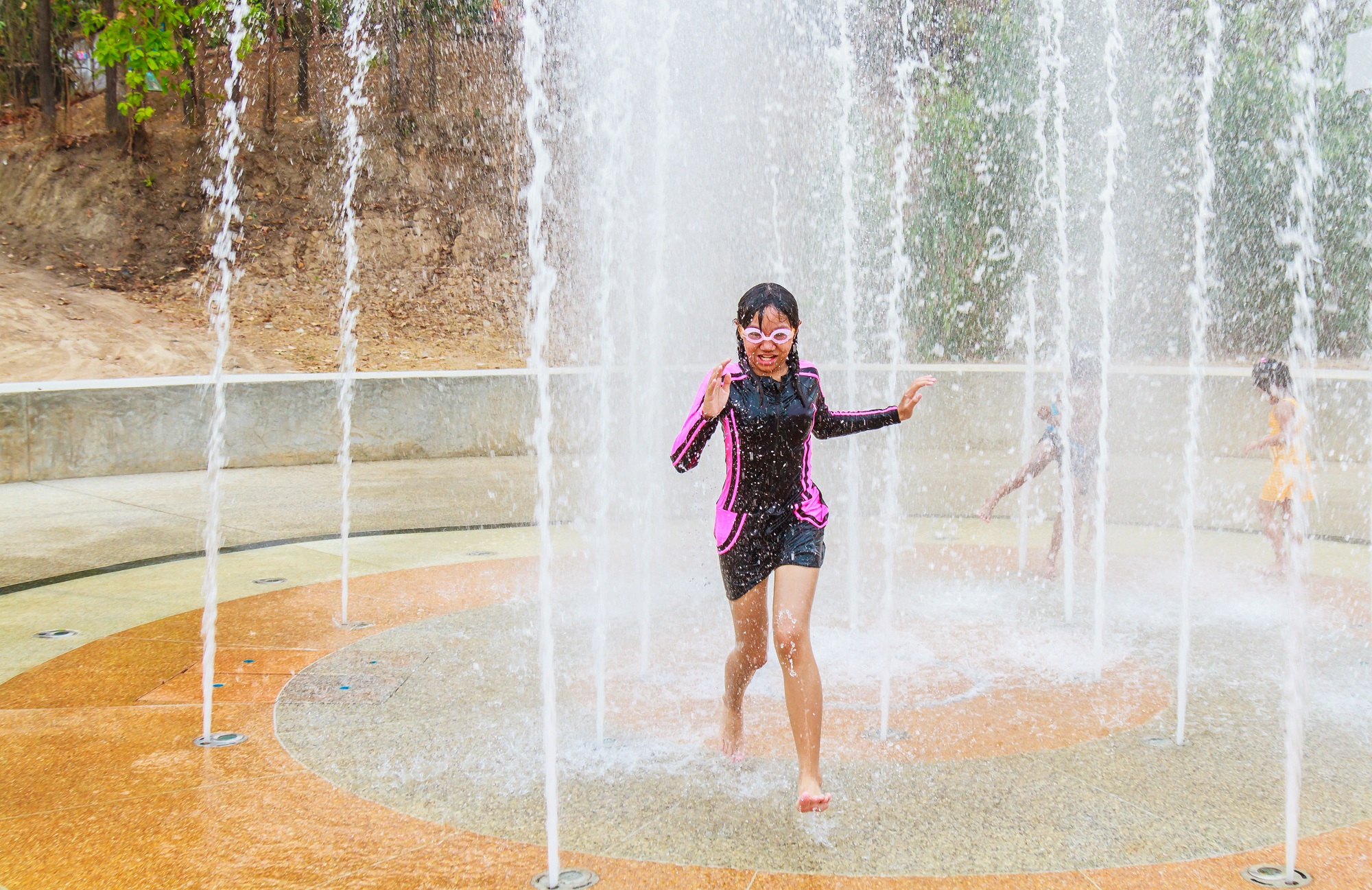 Arizona is heating up for the summer, and there is no shortage of activities to keep you and your family entertained this season!
Six Flags Hurricane Harbor Phoenix
"Looking for things to do in Phoenix? At Hurricane Harbor there's a lot to 'WOW!' about. Like, pulse-pounding water slides, relaxing lazy rivers, and family-friendly play areas – to name a few! Read on to get the inside scoop on information around the park for your next family visit, right at your fingertips. Whether you're planning a weekend trip or days of water park fun, the details are just a click away." Learn more.
Phoenix Zoo
The Phoenix Zoo is one of the largest privately owned, non-profit zoos in the country. The Zoo features more than 3,000 animals on 125 acres of land in the heart of Papago Park. The Zoo offers visitors an immersive and unforgettable experience. Learn more.
Butterfly Wonderland in Scottsdale
"Butterfly Wonderland transports guests of all ages to the rainforest by immersing them in the world of butterflies and other rainforest animals. Learn about Monarch migration in a captivating 3D movie, observe live chrysalis as they emerge naturally into beautiful butterflies, spend ample time strolling through the conservatory with the butterflies, get up close to unique reptiles that inhabit rainforests across the world, and even indulge in edible insects!" Learn more.
Arizona Science Center
The Arizona Science Center is a hands-on museum located in downtown Phoenix. The Center features hundreds of interactive exhibits, live demonstrations, a state-of-the-art planetarium, etc. Learn more.
Desert Botanical Garden
The Desert Botanical Garden is a living museum that features more than 50,000 plants from all over the world. The Garden is located in the heart of Papago Park and offers visitors a unique opportunity to learn about desert plants and their ecology. Learn more.
Musical Instrument Museum
The Musical Instrument Museum (MIM) enriches the world by collecting, preserving, and making accessible musical instruments and related objects from all cultures and periods. MIM also offers a variety of educational programs, including concerts and workshops, which engage people of all ages in exploring music and culture. Learn more.
---
Remember to call BloomTree Realty for all of your real estate needs!
(928) 443-8800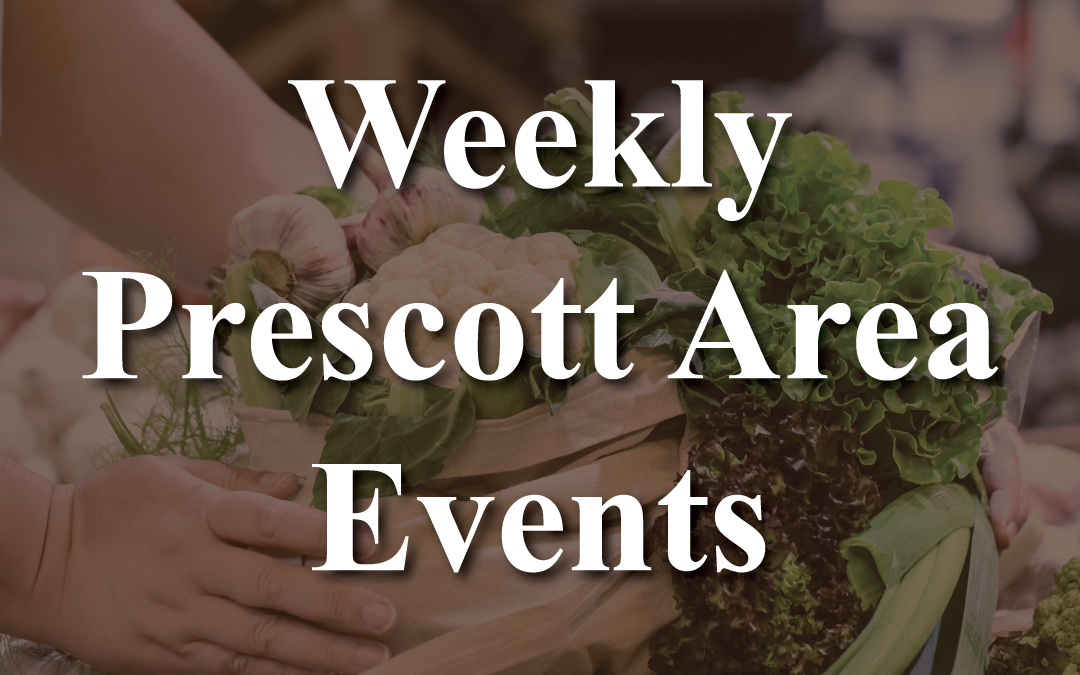 Weekly Prescott Area Events
The Prescott area is bustling all of the time! Throughout the Quad Cities, there are ongoing events that make the Prescott area a perfect place to call home.
Below are a few of the recurring events in the Prescott area. If you are looking to call Prescott your home, give the professionals at BloomTree Realty a call. They know everything Prescott, and would love to help you out! (928) 443-8800.

---
Prescott Farmers Market

As a vital part of the economy, the mission of Prescott Farmers Market is to support and expand local agriculture, cultivate a healthy community and increase access to affordable local food.
SATURDAYS, 7:30am -12:00pm
LOCATION:
DIGNITY HEALTH, YRMC
Miller Valley Lot
900 Iron Springs Rd.
Prescott, AZ 86301
Corner of Miller Valley Rd. & Iron Springs Rd.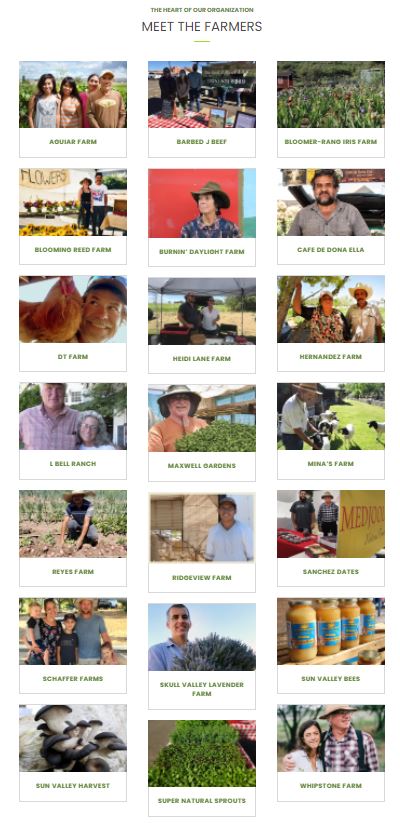 ---
Prescott Valley Car Cruise
The Prescott Valley Car Cruise takes place every Thursday Year round.  The cruise isn't sponsored by any car club or restaurant, it's just a get together/meet and greet for all classic car enthusiasts.  All cars of all years, makes and models are welcome!!!  Car enthusiasts meet at 5pm at Culvers located at 2544 North Stoneridge Drive, Prescott Valley, AZ.  Fun for the whole family!!!
Be sure to check with the event hosts as events could be subject to change.  EventsWithCars is not responsible for misinformation and event changes!!
More Information on the Car Cruise
---
Prescott Valley Market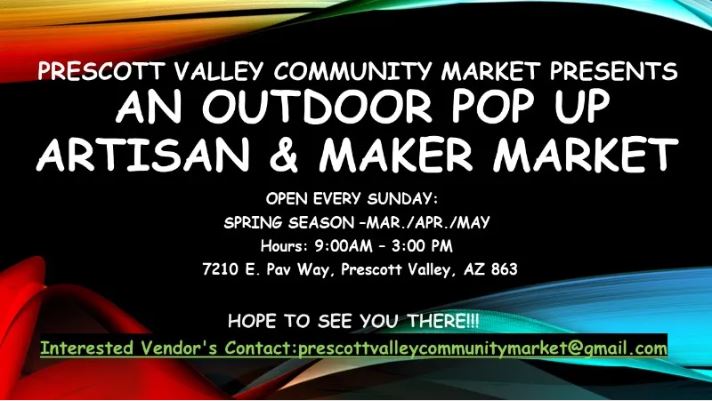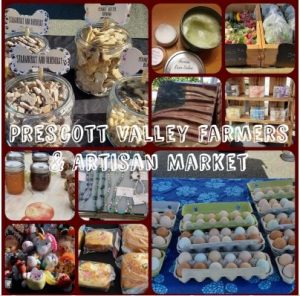 Our Farmers & Artisan Market features amazing vendors with food and non-food items such as Local meats, Fresh eggs and Vegetables, Baked goods, Body care products, Handcrafted jewelry, art, and much more.
Every Sunday, 9:00 am – 3:00 pm
7210 E Pav Way, Prescott Valley
More Information on Prescott Valley Market
---
Remember to call BloomTree Realty for all of your real estate needs!
(928) 443-8800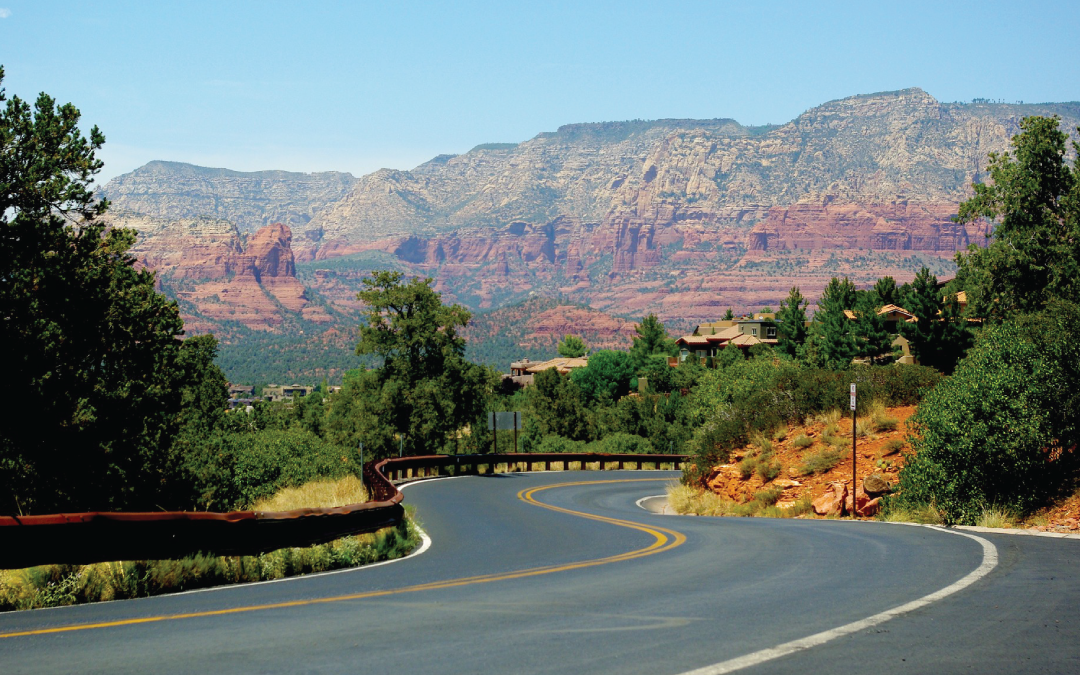 Spring has fully sprung, and the weather in Sedona, Arizona, is gorgeous! If you are a Sedona resident looking for activities in the area or are visiting the area, here are a few activities and landmarks to visit in Sedona this Spring.
Hiking & Red Rocks
If you love hiking, then you will love Sedona! There are multiple trails to explore in Sedona. Devil's Bridge, Cathedral Rock, and Boynton Canyon are some trails worth checking out. For those who want to experience the famous Sedona red rocks, there are plenty of places to do so. A few popular spots include Bell Rock, Courthouse Butte, and Snoopy Rock.
Festivals
If you love attending festivals, you will be happy to know that several festivals are held in Sedona throughout the spring!
Here are a couple of upcoming festivals:
Verde Valley Wine Festival
April 29th & 30th at 187 E. Pima Street Cottonwood, Arizona
"VVWF22 is being held Old Town Cottonwood, with the goal of offering the finest Arizona wineries, breweries, distilleries, and restaurants committed to creating homegrown products for locals and visitors to enjoy. VIP experiences, artisans, and live music will enhance the festival experience. Festival guests will also have the ability to stroll the streets of Old Town Cottonwood to visit the wonderful shops, restaurants, and additional wineries that line Main Street." LEARN MORE.
Sedona Yoga Festival
June 2-5th at 525 Posse Ground Rd Sedona, Arizona
"Bringing the yoga community together in conscious co-creation, SYF2022 is a destination experience set in the transformative red rocks of Posse Ground Park. Offering something for everyone, whether you're an absolute beginner practitioner or an advanced teacher, SYF offers experiences led by instructors, speakers, and musicians from all over the U.S. as well as local stewards. Featuring a Yoga for PTSD Training, a donation-based Kids' Yoga program, and a Conscious Expo. Scholarships available." LEARN MORE.
Shopping, Dining, & Art Galleries
If you are looking for a day of shopping and dining, Sedona has plenty of options. Uptown Sedona is a great place to start. You will find what you are looking for with its quaint shops and delicious restaurants.
Sedona is also home to many art galleries. While in Uptown Sedona, check out some of the galleries. If you are looking for something specific, the Sedona Gallery Association website has a gallery search feature to search by type of art.
So, whether you are a local or just visiting, there is plenty to do in Sedona this Spring! Be sure to get out and enjoy all that Sedona has to offer!