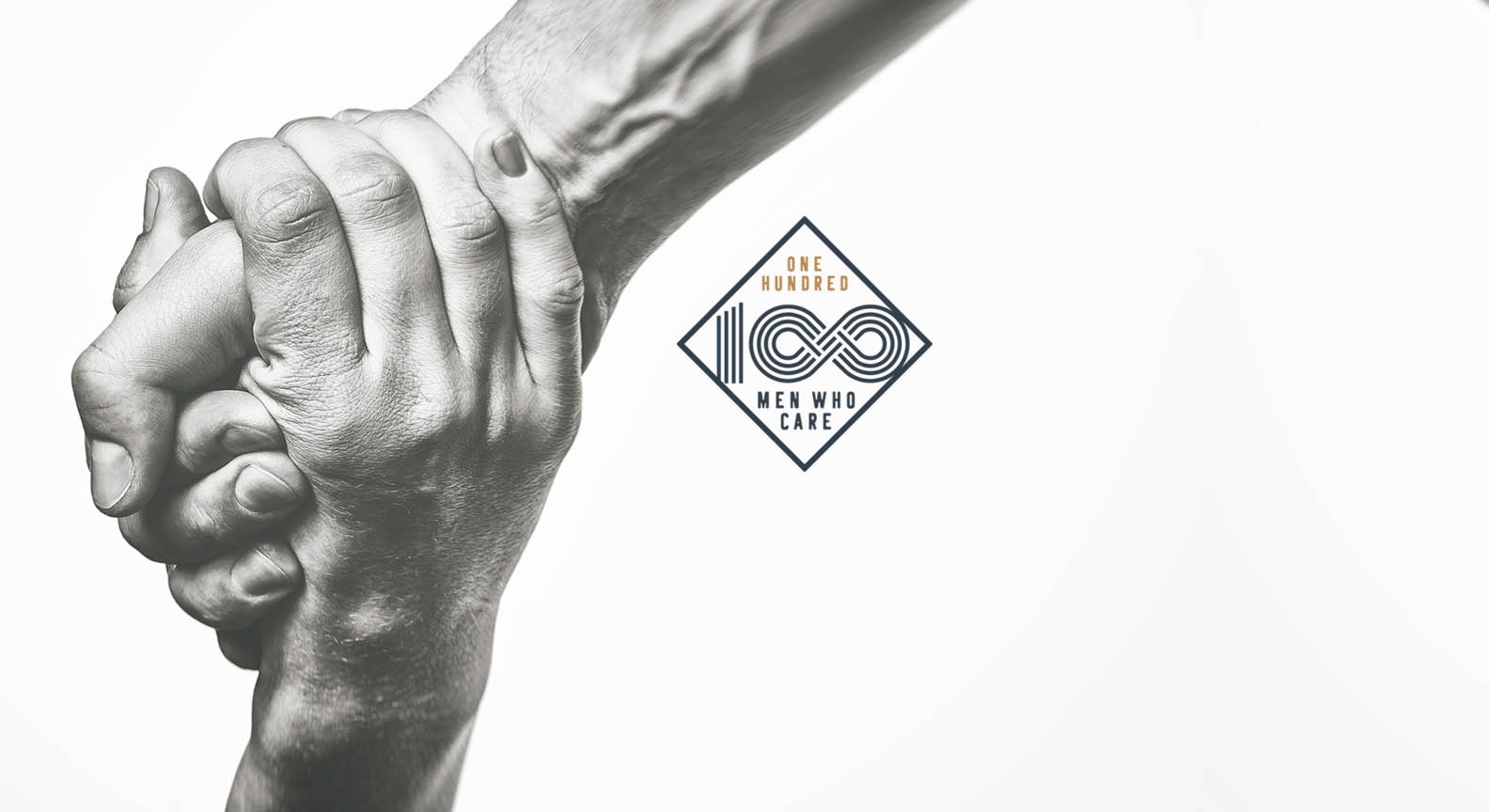 Who We Are: We Are You
100 Men Who Care, although not a nonprofit themselves, launched in 2019 to raise funds and awareness for local charities and nonprofits. To date, 100 Men Who Care has raised over $150,000 to help those in need.
Proceeds raised at each quarterly event are awarded to a charity voted on at that event. They promise to gift/donate $100 per participant to the winning group, whether present at the event or not!
How it Works
Structure:

 100 men donate $100 each to a cause: $10,000 raised.

Frequency:

 Quarterly events, mid-week, 1 hour in length.

Beneficiary: 

Local organizations, 501C-3.

Presentations: 

Three groups present for 10 minutes each.

Vote:

 Paper ballot taken; highest votes received is awarded money raised for the evening.
Get Involved
If you would like to learn more about their events, including details about how your nonprofit may participate, RSVP for their next event or contact them here.
Recent Event
On May 18, 2023, 100 Men Who Care held a fundraiser for Brad Newman. For the past 46 years, Brad has been the Yavapai Exceptional Industries (YEI) director. In addition to helping people with disabilities and giving them opportunities to be productive members of the community, Brad is a talented performer, a real-life Prescott Troubadour.
In 2002, Brad suffered a severe stroke. He is fighting back and recovering in Phoenix. Prescott misses Brad. The community banned together to "Bring Back Brad." 100 Men Who Care's fundraiser gathered over $63,000 to help with Brad's expenses so that he could rehabilitate in Prescott. Read the full Daily Courier story about Brad and his efforts to bring him back to Prescott.
---
BHGRE BloomTree Realty's Charity/Community Participation
BHGRE BloomTree Realty has a couple simple goals; deliver the best service possible to our clients and be a supporter of important causes in the community in which we live. In short, we strive to be better and give back to our communities.
$710 raised for the 2021 Courthouse Lighting through our sale of raffle tickets for the Prescott Chamber

Joined Yavapai Broadcasting as a sponsor to the Radio-thon that raised $18,000 FOR PHOENIX CHILDREN'S HOSPITAL – Click here for the radio commercial.

Advertising Sponsor in the 2021 Verde Valley Visitors Guide

1/25 Advertising sponsor of the Cottonwood Chamber Directory

1/21 Sponsor of the Prescott Chamber State of the City Address with the Mayor

1/10 Advertising sponsor of the Historic Walking Tour map of Downtown Prescott

1/1 YMCA donation of $1500 to support youth development and the sponsor the Whiskey Row Marathon on 5/1
"We have roots in the community and community in
our roots at BloomTree Realty!"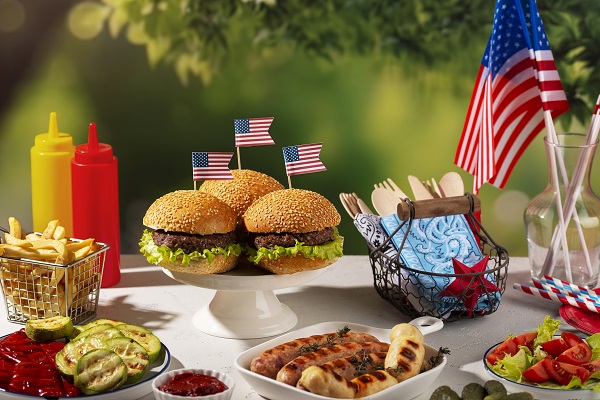 The 4th of July is a time for family, friends, and fireworks. And what better way to celebrate this festive holiday than hosting a cookout with some delicious and easy-to-make dishes? Whether hosting a large gathering or having a small get-together with some close friends, here are some great food ideas for your 4th of July party that will wow your guests and leave them wanting more!
Grilled Burgers, Hot Dogs, and Chicken Breasts
Burgers and hot dogs are classics for 4th of July cookouts. But remember the simplicity and tastiness of grilled chicken! They're easy to make, everyone loves them, and they're perfect for outdoor gatherings. You can make the patties ahead of time and store them in the fridge until it's time to grill. Add your favorite toppings like lettuce, tomato, cheese, and condiments to create a delicious burger or chicken sandwich.
>> How to Grill Chicken to Juicy Perfection This Summer
Potato Salad
A 4th of July cookout is complete when potato salad is on the menu. This classic dish is a favorite among many and can be prepped beforehand. Check out this recipe for the Better Homes and Gardens Potato Salad recipe. Simply delicious!
>> Classic Potato Salad Recipe
Watermelon Salad
Watermelon is a summer fruit that most everyone loves. And when watermelon is combined with feta cheese, mint leaves, and balsamic vinegar, it creates a refreshing and delicious salad. Cut the watermelon into small cubes, crumble the feta cheese, chop some mint leaves, and toss everything together with a drizzle of balsamic vinegar. Your guests will thank you for this sweet and tangy dish.
>>  Watermelon and Strawberry Lemonade
Grilled Corn on the Cob
Corn on the cob is another classic perfect for a 4th of July cookout. Grilling corn gives it a smoky flavor that makes it even more delicious. Better Homes and Gardens has a simple recipe for Grilled Corn on the Cob with Herbs that will be sure to impress your guests.
>> Grilled Corn on the Cob with Herbs Recipe
Patriotic Desserts
No party is complete without desserts, and what better time than the 4th of July to make some patriotic sweets? You can create red, white, and blue cupcakes, a flag cake, or patriotic fruit skewers with strawberries, blueberries, and marshmallows. Get creative with your desserts and have some fun!
>> Check out these recipes for patriotic desserts: 43 Fourth of July Desserts that Will Make Your Holiday Sparkle
Prescott 4th of July Events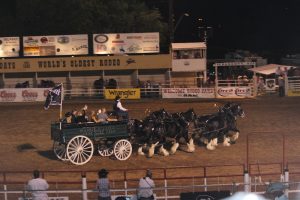 If you are in the Prescott, Arizona, area during the 4th of July, you are in for a treat. Prescott loves celebrating the 4th of July!
World's Oldest Rodeo
JUNE 28 – JULY 4, 2023
Since 1888, Prescott Frontier Days®, Inc. has presented the annual World's Oldest Rodeo® at the Prescott Rodeo Grounds. For 2023, the rodeo is Wednesday, June 28th through Tuesday, July 4th. Join us to see your favorite events, including steer wrestling, bareback riding, tie-down roping, women's breakaway roping, saddle bronc riding, team roping, women's barrel racing, bull riding, and other great entertainment!
4th of July Rodeo Parade
JULY 1, 2023 | AT 9:00AM
The Prescott Frontier Days® – World's Oldest Rodeo® proudly presents the 136th Annual Rodeo Parade held in downtown Prescott over the 4th of July weekend! This year's rodeo theme is "Dances With Bulls", celebrating the skill of the rodeo bullfighter (sometimes mistaken for rodeo clowns)!
The Rodeo Parade is a time-honored tradition celebrating our rich western history in Prescott, Arizona! We hope you will join us and help celebrate this fantastic tradition!
>> worldsoldestrodeo.com/rodeo-parade/
---
BloomTree Realty
While in downtown Prescott, stop by our BloomTree Real Estate office at 102 W Gurley Street #102 – we would love to tell you more about everything Prescott offers!  (928) 443-8800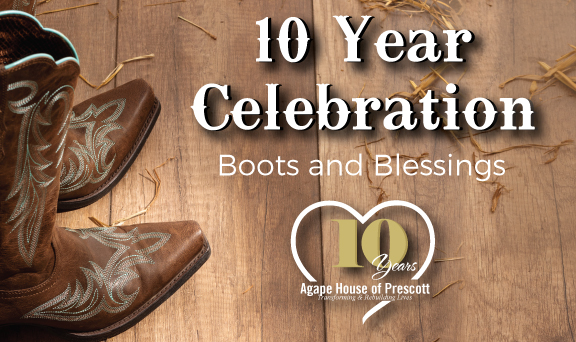 Homeless Services in Prescott
Families who find themselves in economic despair, and living in crisis, find hope at The Agape House of Prescott. Agape House is a 501(c)3 nonprofit organization that provides long-term transitional housing for families without a residence. They work to rebuild and transform families' lives and prepare them for an independent and self-sustained future.
The face of the homeless is not who you may think. They are families living on friends' couches, living in the forest, in parking lots, and trying to manage a family while living in a car. They may be students, waiters/waitresses, or workers at Thrift Stores, Grocery Stores, and Construction sites.
As a Christ-based nonprofit, Agape House helps families rebuild and transform their lives through love, support, training, prayer, and the security of having a home. Agape House is not a shelter but a place to call home—an interim place to raise their family, rebuild relationships, and prepare for independence.
About Their Program
Agape House journeys with the families every step of the way during the rebuilding and transforming process. The Pathway to Independence gives families a place to call home. The support system is a four-phase program of stability, personal wellness, life skills training, and sustainability. Their full-time mentors lead a team of 60+ volunteers that continually support the families by mentoring, coaching, and building relationships so that the families can thrive and succeed.
Agapeville
As Prescott's only family-inclusive interim housing community, Agape House needed a permanent facility where families could find safety, stability, transitional housing, and support as they work to rebuild their lives. Agape House was able to make that need a reality. Recently, the Agape House purchased a nine-unit apartment complex near downtown Prescott. The apartments not only provide a secure place to call home, but they also offer a community of support. Families help families, mentors have a central location to meet with the families, and kids have a place to play and be kids. For many of the children, this is the first home that they have ever had.
Celebrating 10 Years!
Agape House of Prescott is Celebrating ten years of rebuilding the lives of families in Prescott. In the past ten years, Agape House has worked hard to provide more than 40 families (146 individuals) 32,513 nights to call home. At their "Boots & Blessings" ten year celebration Gala on July 20th, they aim to raise $200,000 to increase the number of families they can help at Agape House. Get tickets for their Gala here!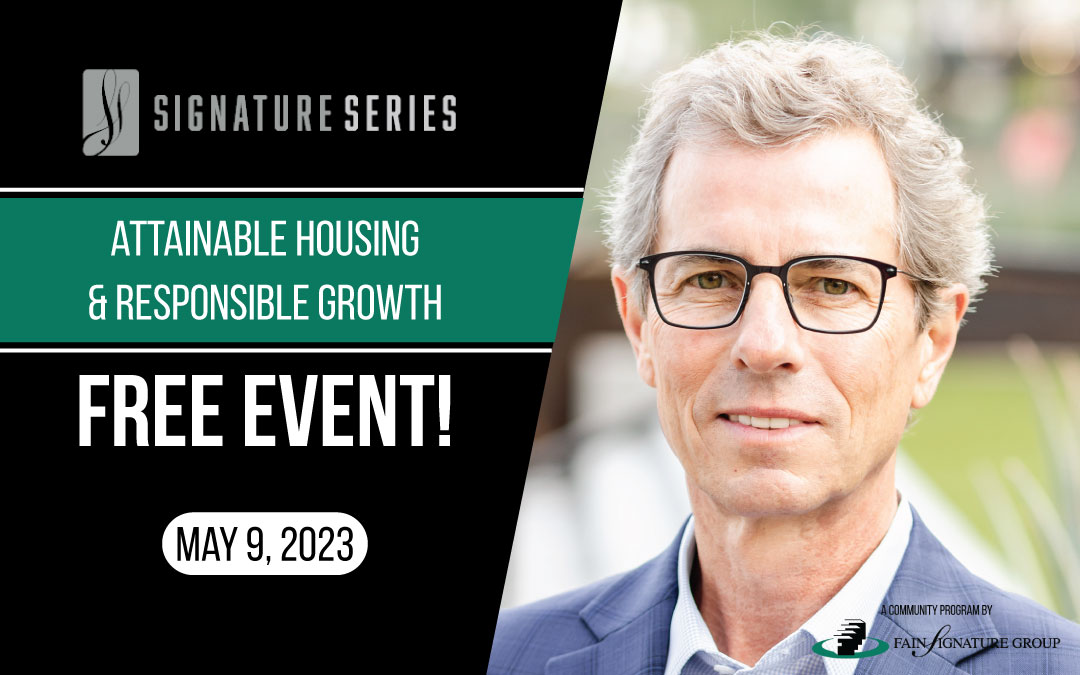 A new series of speakers are coming to the Prescott area. The Signature Series has quarterly speakers planned for the Prescott area. According to their website, the Signature Series is a platform "where business leaders and industry experts come together to share their knowledge, insights, and perspectives on the most pressing topics impacting businesses today."
At the Signature Series, we believe that businesses are the foundation of community prosperity and growth. We are committed to supporting you and providing you with the information and tools you need to succeed in today's rapidly changing business landscape.
More Information Regarding The Signature Series
---

---
Fall 2023 Event
RURAL HEALTH CARE
AUGUST 3, 2023
Doors open at 10 am, Speaker's Presentation from 10:30 am – 12:00 pm
Embry Riddle: The Jim and Linda Lee Planetarium
3700 Willow Creek Rd, Prescott, AZ 86301
Speaker, Dr. Carol Galper, EdD
---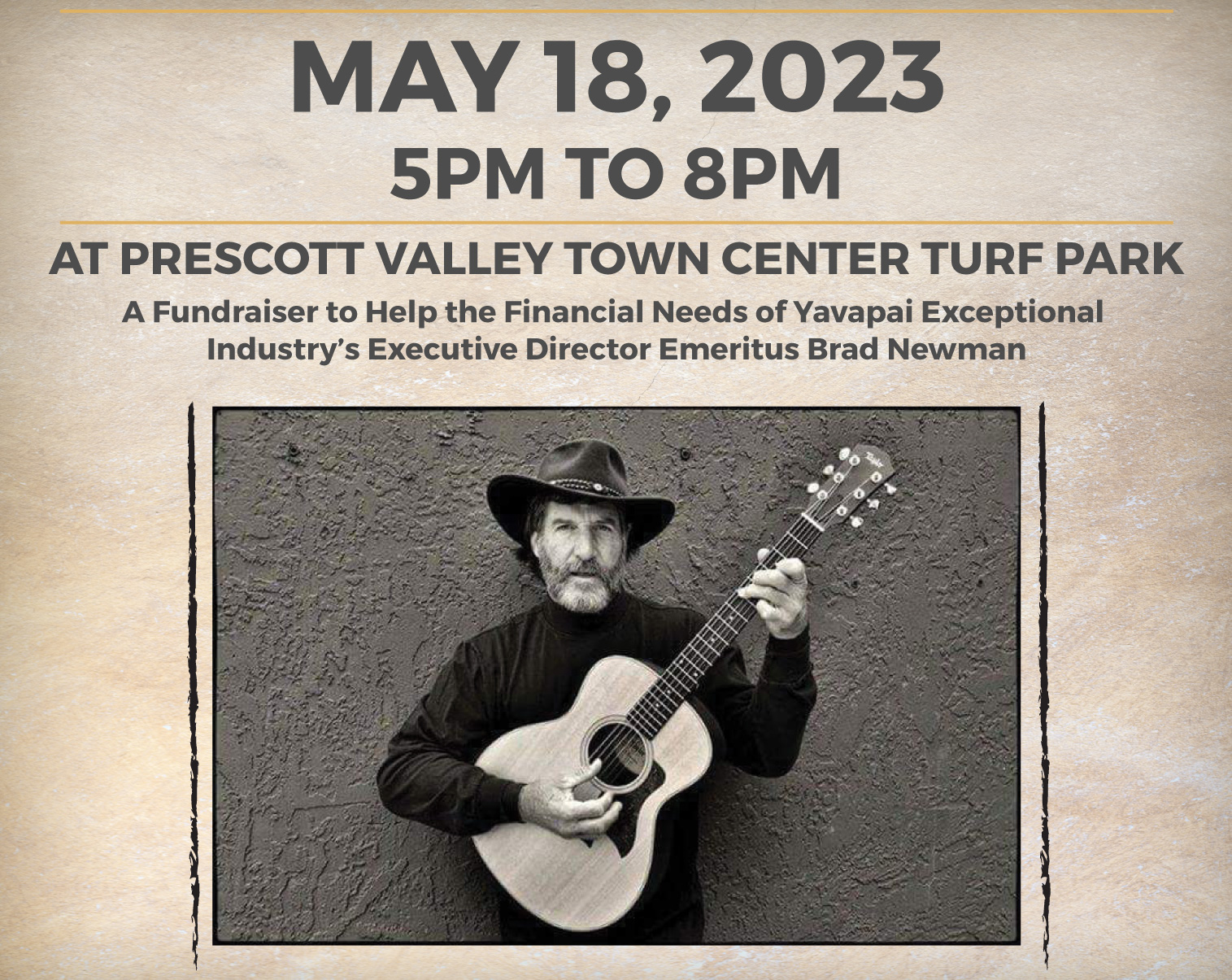 BHGRE BloomTree Realty has a couple of simple goals; deliver the best service possible to our clients and be a supporter of important causes in the community in which we live. In short, we strive to be better and give back to our communities.
---
Back Brad: A Fundraiser to Support Local Leader Brad Newman
100 Men Who Care, in collaboration with Prescott Area Women Who Care, is hosting a community fundraiser to help the financial needs of Yavapai Exceptional Industry's Executive Director Emeritus Brad Newman, who suffered a stroke last year.
Brad Newman has been a leader in YEI for over 40 years and has created countless job opportunities for those with disabilities throughout Arizona. His passion for helping others and dedication to his job have inspired many within the community.
"Those who know Brad, love Brad. He has been a big part of this community for more than 40 years. He was first to step up when someone needed a hand, and now it's our time to step in and give him one," stated Ron Fain of Fain Signature Group, who leads the 100 Men Who Care organization.
"This event is an incredible opportunity to support an amazing man who has lived a life of selfless service while enjoying fellowship, some food and drinks with friends who all have a connection to Brad," stated 100 Men Who Cares board member Patrick Kuykendall. "Everyone is welcome, and we hope you'll join us in supporting Brad Newman as he continues fighting through his recovery!"  
The event will take place on Thursday, May 18, 2023, at 5:00 pm behind COLT Grill in Prescott Valley on the Town Center turf park, with live music by Road One South. It will be an evening of music, food, and fundraising, with all proceeds going towards Brad's recovery and future care. Brad's family and community members will speak and provide stories about his recovery and his tireless service to the community. The goal is to raise $50,000+ and Bring Brad Back home to Prescott, where he can continue his care. 
Tickets are $100 per person and includes food donated by Rosa's of Prescott Valley, and live music by Road One South. There will be a cash bar. Attendees will also have an opportunity to bid on handmade picnic tables and planters by the workers at YEI and other items donated by generous contributors during the live auction. All monies raised will go towards providing a home for Brad where he can get care and also help with his medical and insurance costs.
The event is supported by 100 Men Who Care, Prescott Area Women Who Care, Rosa's Pizzeria in Prescott Valley, The Fain Family Foundation, and Helken & Horn Advertising Agency.
Please RSVP at https://www.100menwhocareyc.com/events.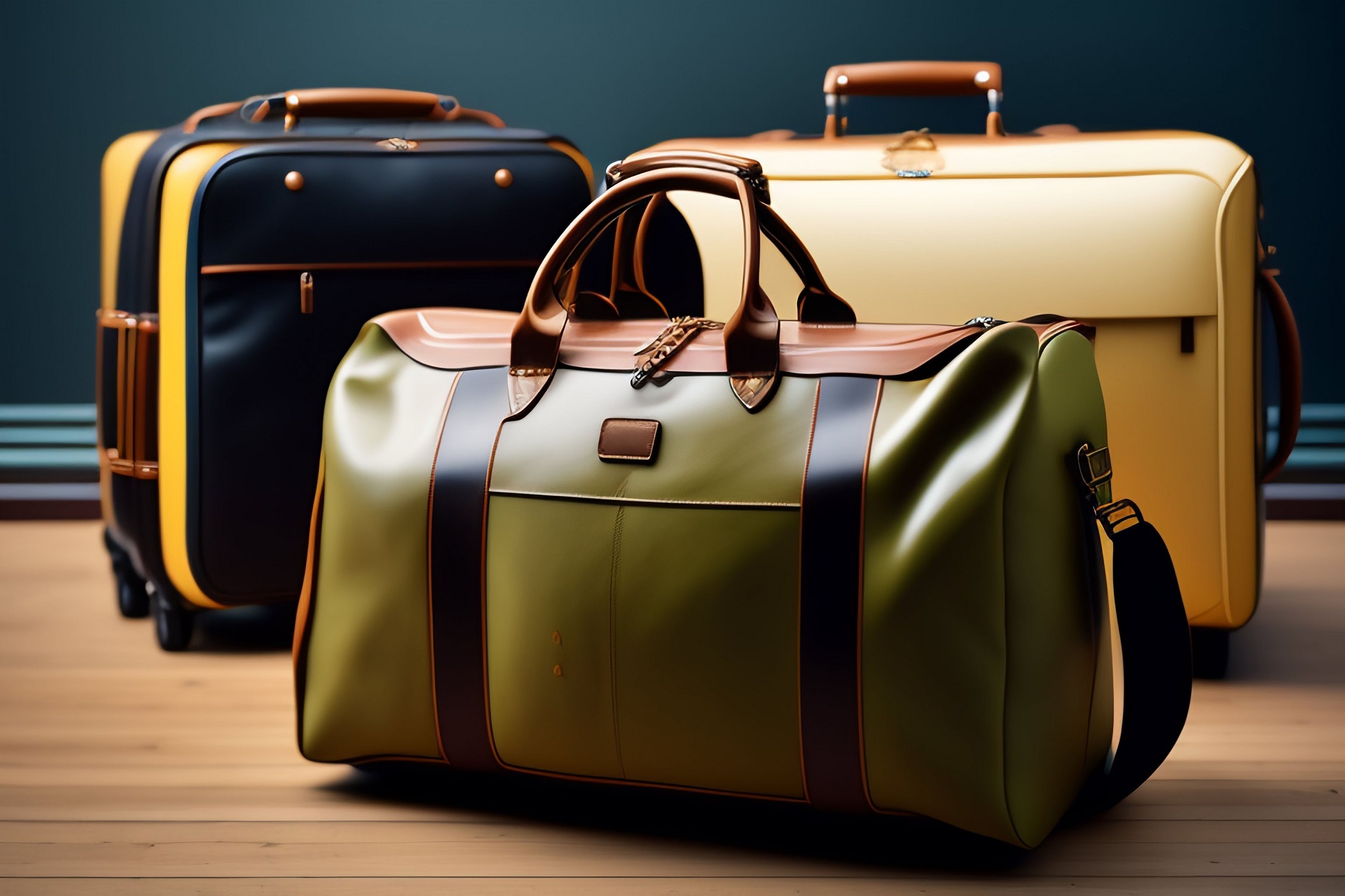 It is a fact Prescott, Arizona, is an excellent destination for a vacation. People visit Prescott from all parts of the country (and the world) to visit our beautiful town. Buy, what if you are a Prescott resident and opting out of a staycation this year and vacationing elsewhere? While you are away, there are simple strategies that you must take to ensure your home is safe while you are gone.
Before you leave town, there are a few safety tips to keep your home and possessions safe while you're gone.
Often in the prep time for a vacation, people neglect to take simple steps to protect themselves from becoming victims of theft or vandalism.
You've probably covered your bases, but just in case, here are ten necessary precautions you can take when leaving for a vacation:
Have someone collect your mail and newspaper daily. If you cannot have someone pick up your deliveries, have the Post Office hold your mail and put your newspaper subscription on a vacation hold.
Do not draw attention to something different at your home; leave shades and blinds in regular positions.
Purchase inexpensive timers from the hardware store and put at least two lights and a radio on automatic timers.
Have someone leave trash at your curb on garbage collection day. Even though arranging for someone to set out your trash may be challenging, this detail catches the thief's attention.
Have someone park a car in your driveway occasionally. If you leave your car outside, arrange to have it moved sometimes.
Leave a key with a trusted neighbor in case of an emergency. Inform the neighbor about where you are going and your expected return date.  Leave them a way to contact you in case of an emergency.
Lock all windows and doors before you go. Remember to double-check the basement and garage doors.
On extended trips, have someone maintain your landscaping (grass mowed, leaves raked, etc.)
Consider turning off your home's water main to prevent possible damage from a burst pipe.  If this isn't an option, turn off your wash machine valve because this is the number one culprit to explode when no one is home.
Be careful how much you check in on social media while on vacation. If your privacy settings are incorrect, you might reveal your vacant home to strangers!
We sincerely hope you stay safe and have a great vacation. It is worth repeating Prescott is a fantastic place for your vacation. It may be time to purchase a vacation home or a vacation rental. It may be time to call Prescott your home. Give BloomTree Realty a call, we would love to show you what is available. Contact us at (928) 443-8800.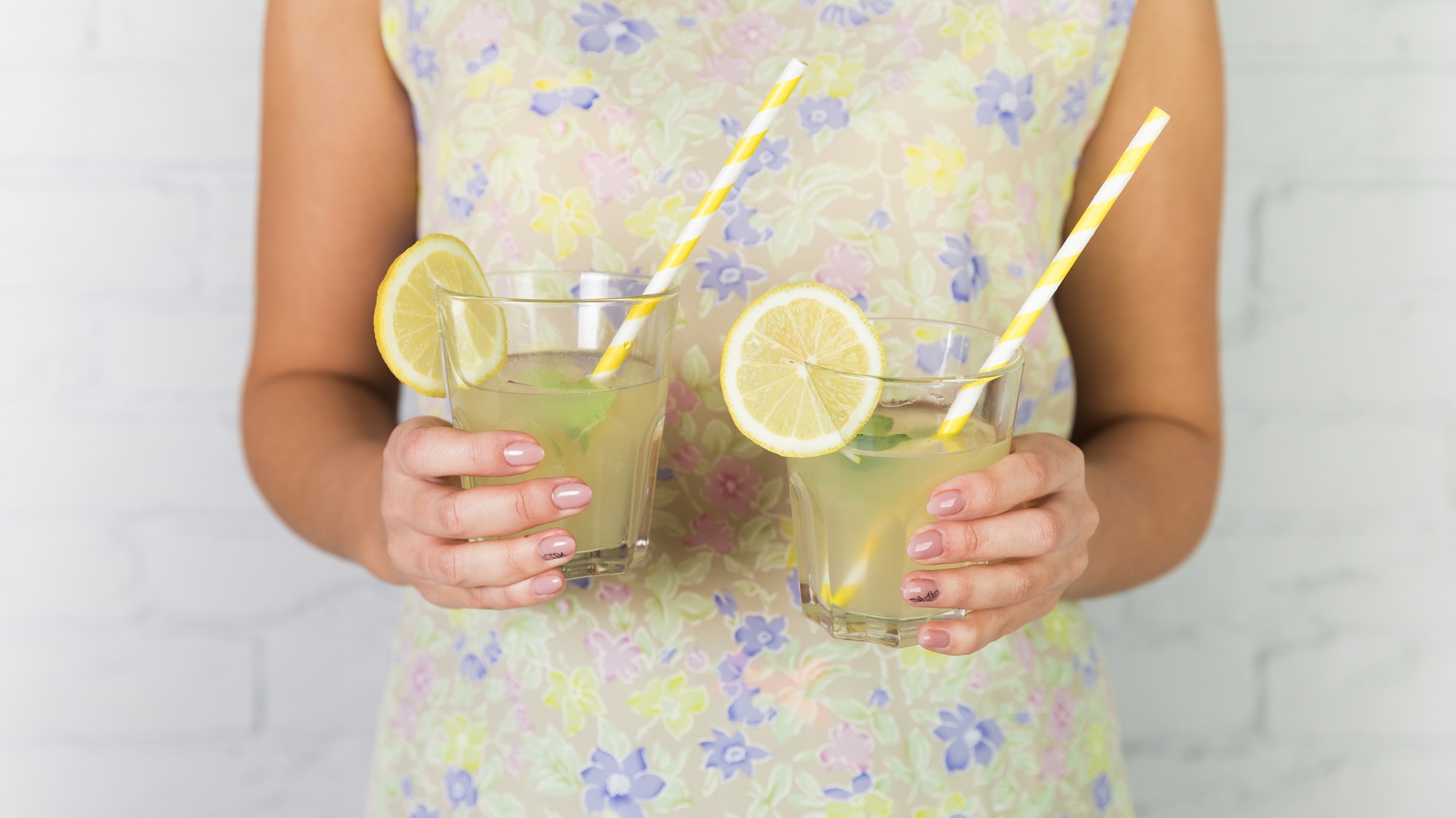 We are officially in Spring! Bring on the blooming flowers and warmer weather! With Spring comes baby showers, house warmings, family get-togethers, and more. If you want that extra special touch to make your event pop, consider adding a refreshing spring/summer beverage! Here are a few flavorful options:
Lemonade Stand
Consider setting up a lemonade stand for your guests to enjoy! A classic summer drink, lemonade is cool and refreshing. Get creative, and add other fruity flavors, such as strawberry or watermelon.
Ice Tea Bar
Like the lemonade stand, an iced tea bar is a great option for your event. Offer pre-mixed pitchers of various flavors, or opt for a build-your-own station! Allow each guest to customize their drink.
Mimosa Station
Champagne, sparkling wine, chilled citrus juice, and you are set. Have several pitchers full of juice combinations and encourage them to mix and match until they find their favorite flavor combination. Offer a few bottles of ginger ale or sparkling water for a non-alcoholic option.
Frozen Drinks
If you want to make an impression, frozen drinks are the way to go! Keep it classic with a daiquiri or pina colada station, or get creative and offer unique frozen drinks like mango margaritas or strawberry bellinis. Whatever options you choose, your guests will love these refreshing summer cocktails!
Wine Bar
Create an elegant wine bar for a sophisticated touch. Have a few chilled wines ready to go, and consider offering a selection of cheeses or charcuterie boards to accompany the drinks.
Signature Cocktails
Personalize your event with mocktails or cocktails. Below we have included a few customizable mocktail options to spark some inspiration: 
---
Ingredients: 
1 liter orange juice

1 liter pineapple juice

1/2 cup lime juice

1/2 cup almond syrup

1/2 cup grenadine

1 liter sparkling/seltzer water

ice

oranges, limes, cherries for garnish
Instructions:
In a pitcher mix together orange juice, pineapple juice, lime juice and almond syrup.

You can keep this punch base in the fridge until party time.

Once ready to serve you can serve in individual glasses by adding ice to a cup, filling the cup 1/2 full of juice, adding a splash of grenadine and then topping it off with seltzer water and garnishing with fruit.

To serve in a big punch bowl, mix grenadine and seltzer water to juice and stir together, then add ice and fruit.
---
Ingredients: 
1.25 oz lemon juice

¾ oz simple syrup

2.5 oz club soda, chilled

ice

sugar
Instructions:
Place a small pile of sugar on a plate. Take a martini glass and either with a lemon half or water, wet the rim. Dip the rim of the glass in the sugar, getting a nice coating around the rim.

Into a cocktail shaker, add ice cubes, simple syrup, and lemon juice. Shake together for 15 seconds.

Strain the mixture into the martini glass. Top with club soda.

Garnish with lemon peel or anything else you'd like! Enjoy.
---
For each drink, gently muddle about 2 tablespoons of torn fresh basil leaves in the bottom of a tall glass. Add ice and fill the glass about halfway with 

lemonade 

(homemade or store-bought). Top the glass off with a pour of seltzer, and stir together. To serve, garnish with fresh slices of lemon and a sprig of fresh basil.
---
We hope these ideas inspire you to create a festive drinking menu for your upcoming event!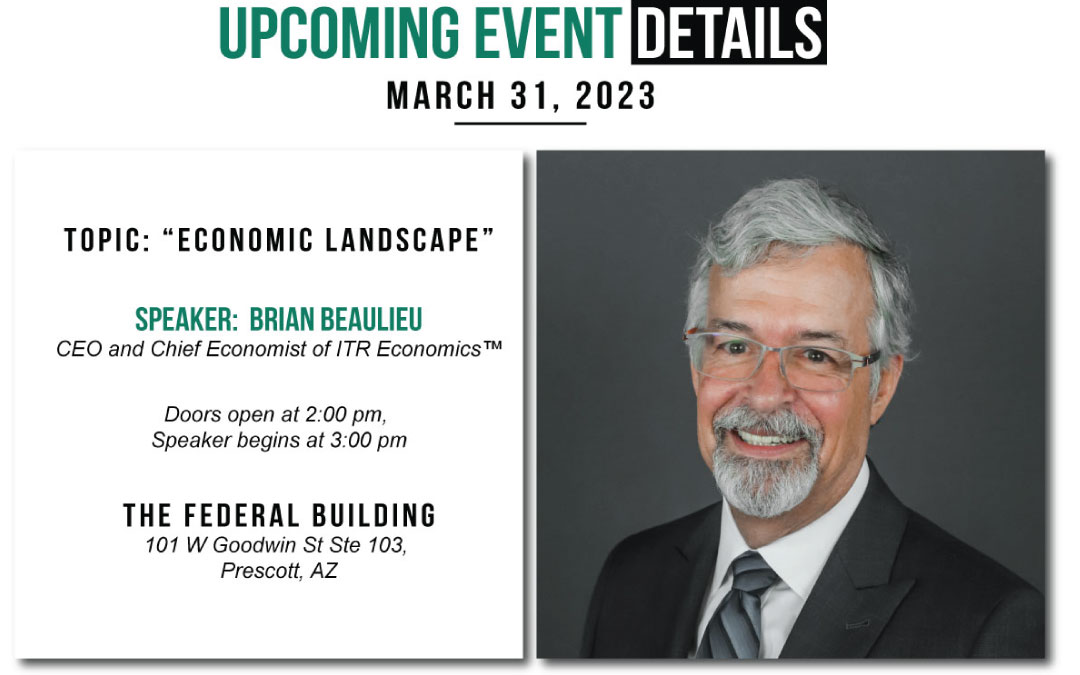 A new series of speakers are coming to the Prescott area. The Signature Series has quarterly speakers planned for the Prescott area. According to their website, the Signature Series is a platform "where business leaders and industry experts come together to share their knowledge, insights, and perspectives on the most pressing topics impacting businesses today."
At the Signature Series, we believe that businesses are the foundation of community prosperity and growth. We are committed to supporting you and providing you with the information and tools you need to succeed in today's rapidly changing business landscape.
More Information Regarding The Signature Series
---
ECONOMIC LANDSCAPE
MARCH 31, 2023
Doors open at 2:00 pm, Speaker begins at 3:00 pm
The Federal Building
101 W Goodwin St Ste 103, Prescott, AZ
Speaker, Brian Beaulieu
This event will focus on the economic landscape in 2023 and how attendees can best prepare for the challenges and ongoing uncertainties. We will present business strategies and tactics that address the projected changes in the economy and in the markets key to participants.
We will also cover:
Inflation and the Federal Reserve Board's impact on the economy
Discuss varying opportunities in key markets.
The global impact on the US and North America.
Analyze the labor market conditions over the next several years.
Discuss lingering supply chain issues and ongoing pricing concerns.
Look at ITR's key leading indicators and what they foretell for your markets.
Present actions that will help attendees prepare for the varying levels of inflation anticipated through the rest of the decade
Present relevant market outlooks and discuss issues that impact your profitability via resource allocation, budgets, expectations, and strategic planning.
Determine the potential impact of a shift in government from the midterm elections as well as the potential consequences of massive government programs.
---
MAY 9, 2023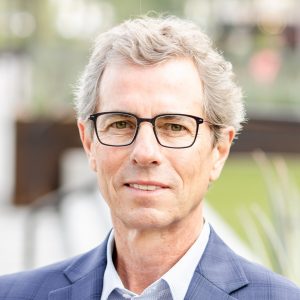 Doors open at 10 am, Speaker begins at 10:30 am
Park Collective
7450 E Pav Way, Prescott Valley, AZ 86314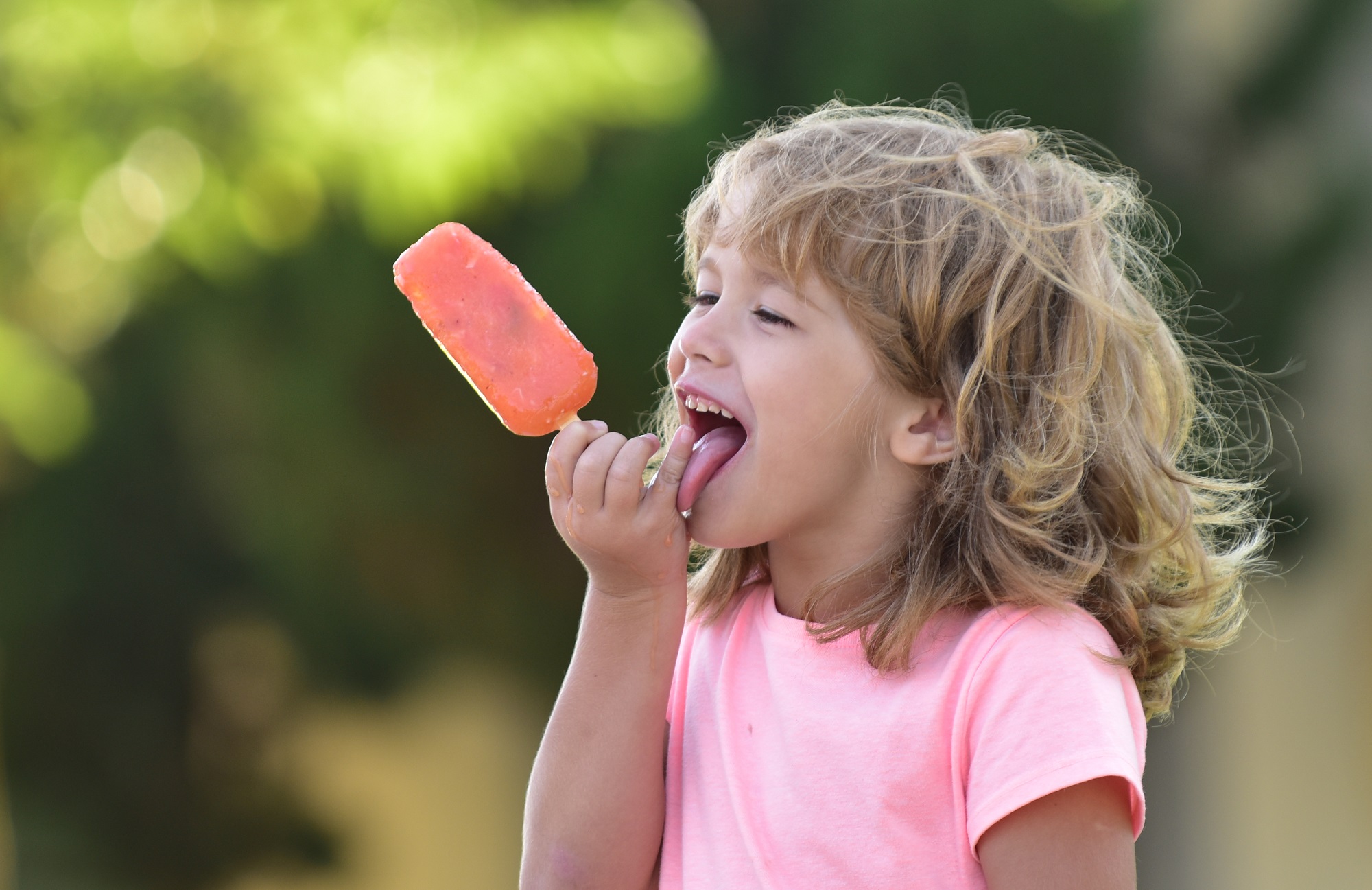 While we have been experiencing colder weather these last few weeks, spring and warmer temperatures are right around the corner! Warmer temperatures mean new and exciting dessert recipes to make your mouth water! Here are a few of our favorites, enjoy!
Recipe Source: Bhg.com
---
Kiwi-Strawberry Rooibos Ice Pops
Ingredients:
1 ½ cup water

3 bags vanilla rooibos tea*

½ cup apple juice

1 teaspoon honey or agave syrup

1 cup strawberries, sliced

½ cup peeled and sliced kiwifruits
Directions
In a small saucepan bring the water to boiling. Remove from heat. Add tea bags; cover and let stand 4 to 6 minutes. Remove bags, squeezing out excess liquid. Stir in apple juice and honey.

Divide strawberries and kiwifruits among ice pop molds; fill with tea mixture. Cover and freeze at least 3 hours or until firm.
*Or use red rooibos tea and add 1/4 tsp. vanilla.
Tips
To help release frozen pops, dip the molds in warm water for 30 seconds before unmolding.

Peach Tea-Raspberry Ice Pops: Prepare as directed, except substitute peach tea for vanilla rooibos tea, white grape juice for apple juice, and 1 1/2 cups raspberries for strawberries and kiwifruits. Per Serving: same as above except 25 calories, 6 g carbohydrate, 2 g fiber, 12% Vitamin C.
---
Blackberry Icebox Cake
2

 

cup

 

whipping cream

1

 

8 ounce

 

cream cheese, softened

1

 

10 ounce jar

 

blackberry spread

10

 

ounce

 

fresh blackberries

18

 

graham cracker rectangles

Fresh blackberries, lemon peel twist, and/or mint leaves (optional)
Directions
In a medium mixing bowl beat whipping cream with an electric mixer on medium-high speed until stiff peaks form; set aside.

In a large mixing bowl beat cream cheese with an electric mixer on medium-high speed until smooth. Add blackberry spread. Beat on low speed just until combined. Fold in half of whipped cream mixture and fresh blackberries.

Line an 8×8 square pan with foil. Lay 6 graham crackers in the bottom the pan so graham crackers are flat and the bottom of the pan is covered. Spread 1/3 of ice cream mixture on top of graham crackers. Repeat, layering graham crackers and ice cream to create two more layers, spreading each layer evenly. Top with remaining whipped cream. Cover and freeze for 4 to 24 hours or until firm. Garnish with fresh blackberries, lemon peel twist, and/or mint. Makes 8 servings.
---
Strawberry Pretzel Salad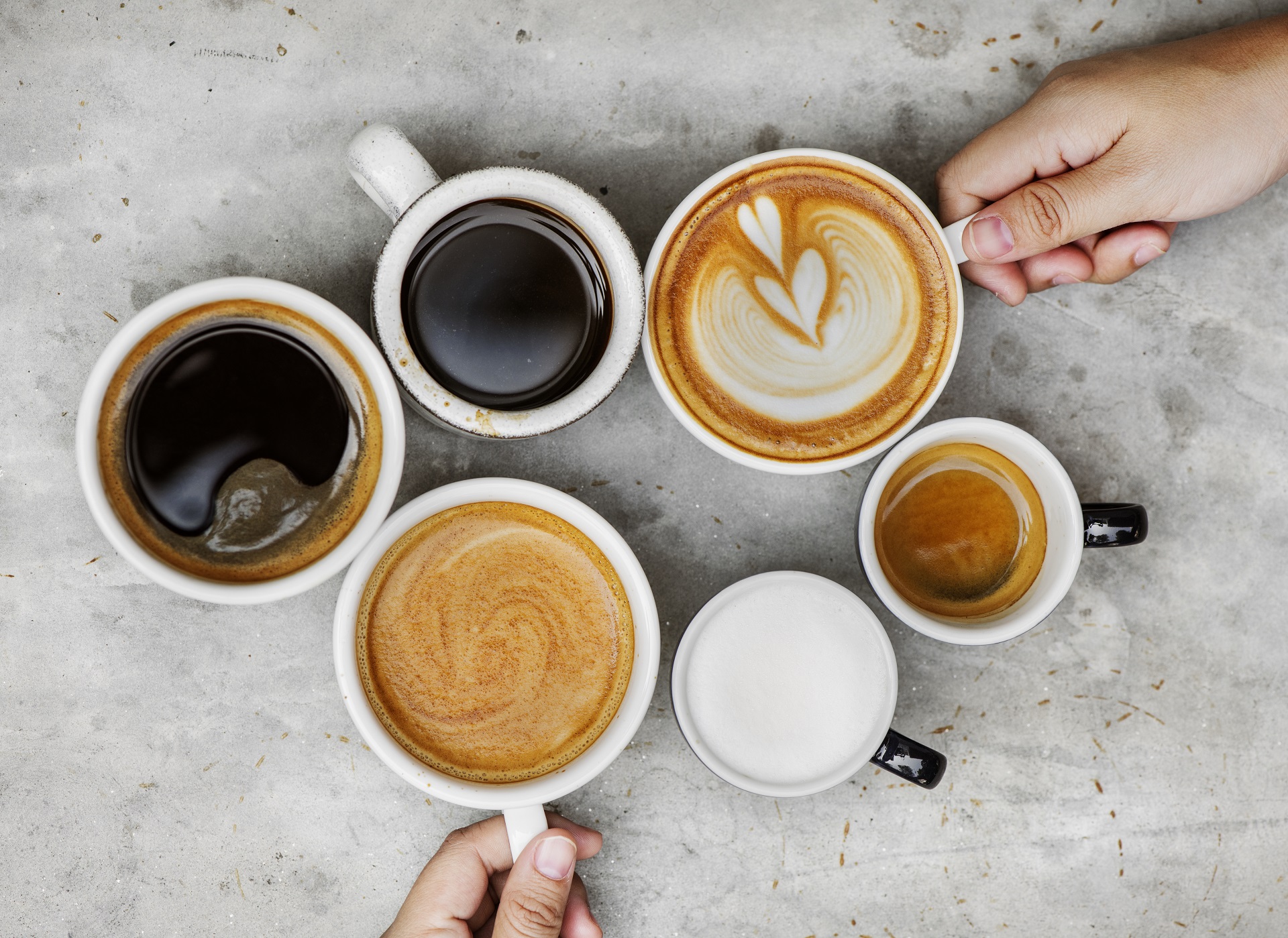 Check Out these Prescott Coffee Shops
Are you looking for a quality coffee shop experience? Do you want to find your new favorite spot? Then join us on a tour of Prescott's best local coffee shops! From independent cafes with unique brews to cozy and familiar places where baristas know your order before you arrive, we'll explore the extraordinary range of choices available. Whether trying something new or sticking with an old favorite, Prescott has great options!
---
Third Shot Coffee
3106 Gateway Blvd Suite 400 · In the Prescott Gateway Mall
https://www.thirdshotcoffee.com/
928.227.3465
Hours:
Sun – Thurs: 8am – 4pm
Fri & Sat : 8am – 6pm
About Third Shot
"Local Coffee + Acai near you serving 100% Organic coffee, made to order breakfast, in house baked goods and NEW Acai Bowls. Our Acai Bowls are made with an Organic Acai Fruit Soft Serve, topped with granola and fresh fruit. Great place to meet with a friend or even a larger group accessing our private meeting rooms available with schedule ahead of time. Dine in at our comfortable indoor and outdoor seating or take it to go with call ahead carryout options. An absolute Star above the Starbucks or anyone claiming to serve Acai. Make the only decision and stop by Third Shot. You will be very pleased you chose to visit our locally owned coffee shop and let our friendly Baristas treat you to the best!"
"Love this place! The vibe is so awesome, seriously the perfect place to really be able to enjoy a nice environment, work, read, have a meeting, anything! They have a good variety of coffee beans. Their Acai bowls are next level! Picture of their honey lavender latte that I grabbed on my way to a meeting." — Dayana Moca
---
The Porch
226 N Montezuma St (Downtown Prescott, at the intersection of Montezuma and Sheldon)
(928) 707-3163
Hours:
Monday–Saturday 7am–3pm
Sunday 8am-12pm
+ Tues/Thurs – 6pm -10pm
About The Porch
With the intention of coffee, conversation, and community, The Porch strives to be an extension of your home and respite from daily life.
"Top notch espresso. Food quality is incredible." – Matt F.
 "Very friendly, warm, and the scones are to die for." – Linda A.
---
Wild Iris Coffee House
124 S Granite St E, Prescott
928-778-5155
Hours:
7AM to 6PM DAILY
About Wild Iris Coffee
Wild Iris Coffeehouse is Prescott's landmark coffeehouse, locally-owned serving amazing coffee & loose leaf tea, lunch fare, desserts and house-made pastries from scratch. We are not only passionate about coffee, but everything else that goes into a full and charming coffeehouse experience. Every day we bake a large variety of delicious pastries and desserts using our own family recipes, as well as recipes from our baker's and customer's families. Sandwiches, quiche, bagels and other light fare are served for your morning, noon, and evening cravings.
"While searching for a cafe with gluten-free products, I found this treasure! The staff was super helpful and accommodating to recommend a yummy breakfast that addressed my food allergies. The atmosphere and vibes were so relaxing, and I loved the plants all around and organic chocolate selection. The wheat free granola was absolutely delightful. I'm returning soon for more!" — Monica
---
Merchant Coffee
218 N Granite St, Prescott, AZ
https://www.merchantcoffee.cafe/
(928) 541-1556
HOURS
Mon – Fri 6am – 7pm
Sat – Sun 7am – 7pm
About Merchant Coffee
We've partnered up with Provision Coffee & Roaster out of Phoenix, AZ, to bring you some of the best specialty-grade coffee beans around today. Provision knows all the hands who help bring this cup of responsibly-sourced coffee to you.
Absolutely love this place everything you need and more. Me being a coffee addict, they have amazing coffee. And the place is so Cali vibes. I love how they have a barber shop and coffee gym and everything all on one. Really nice place to sit and relax and study or getting things done. Nice setting area, and the people here are very nice. — Lule
---
Method Coffee
3180 Willow Creek Rd, Prescott
(928) 777-1067
We are 100% committed to absolutely perfect coffee. Every step or decision we make is motivated by the quest for the best cup of coffee you've ever had. From the products and ingredients we use in our drinks, to the policies and procedures we adhere to in the shop, to the preparation, storage, roasting, and selecting of every coffee we serve to our customers, we are driven to excellence. We make coffee as good as it can be made, and we push everyday to make it even better.
Opening in 2008, Method Coffee brought to Prescott a brand new approach to making coffee. Owners Rachelle and Joseph Burton have 34 years combined experience in food and beverage, specializing in coffee since 1994. After both graduating from ASU, and tiring quickly of the corporate world, they returned to Prescott to set up shop. With a deep background and knowledge in every step of of a coffee's life, from seed to cup, Method Coffee is the result of a pure desire to bring exceptional coffee to Prescott. (all the hard work earned us Pop Rocket's Best Coffee House in Prescott 2009)
"I love coming in here. The people are always wonderful. I love a milk alternative in my coffee and have found that Macademia Nut milk is creamy, like milk and does not have a strong flavor, like soy and almond. Method is one of the only coffee houses locally that regularly stocks Macademia Nut milk. Also, if you like a creative coffee, Method has fun new drinks every month for coffee and tea." — K. Peterson
---