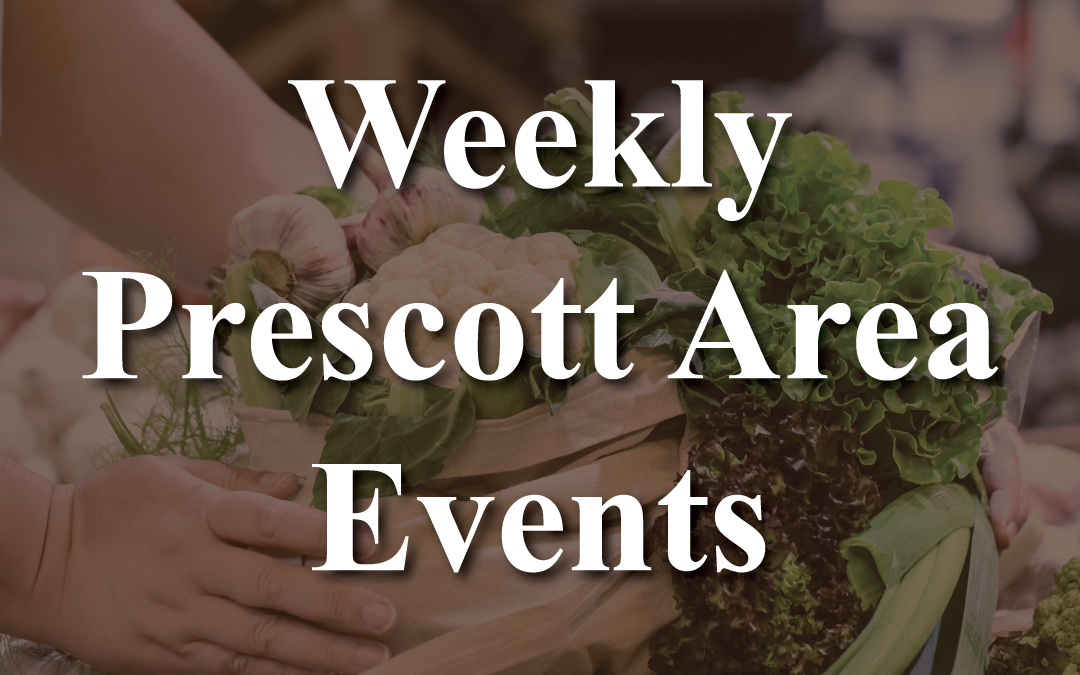 Weekly Prescott Area Events
The Prescott area is bustling all of the time! Throughout the Quad Cities, there are ongoing events that make the Prescott area a perfect place to call home.
Below are a few of the recurring events in the Prescott area. If you are looking to call Prescott your home, give the professionals at BloomTree Realty a call. They know everything Prescott, and would love to help you out! (928) 443-8800.

---
Prescott Farmers Market

As a vital part of the economy, the mission of Prescott Farmers Market is to support and expand local agriculture, cultivate a healthy community and increase access to affordable local food.
SATURDAYS, 7:30am -12:00pm
LOCATION:
DIGNITY HEALTH, YRMC
Miller Valley Lot
900 Iron Springs Rd.
Prescott, AZ 86301
Corner of Miller Valley Rd. & Iron Springs Rd.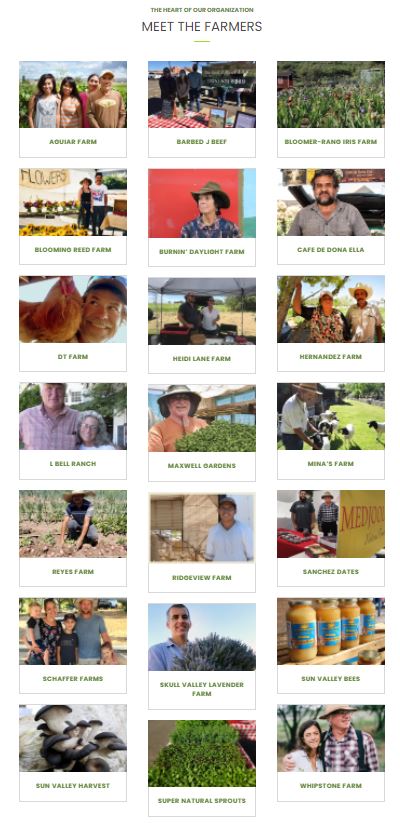 ---
Prescott Valley Car Cruise
The Prescott Valley Car Cruise takes place every Thursday Year round.  The cruise isn't sponsored by any car club or restaurant, it's just a get together/meet and greet for all classic car enthusiasts.  All cars of all years, makes and models are welcome!!!  Car enthusiasts meet at 5pm at Culvers located at 2544 North Stoneridge Drive, Prescott Valley, AZ.  Fun for the whole family!!!
Be sure to check with the event hosts as events could be subject to change.  EventsWithCars is not responsible for misinformation and event changes!!
More Information on the Car Cruise
---
Prescott Valley Market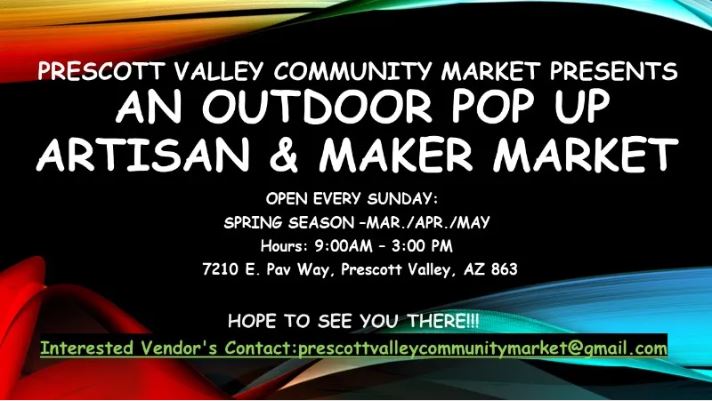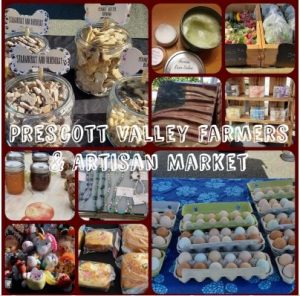 Our Farmers & Artisan Market features amazing vendors with food and non-food items such as Local meats, Fresh eggs and Vegetables, Baked goods, Body care products, Handcrafted jewelry, art, and much more.
Every Sunday, 9:00 am – 3:00 pm
7210 E Pav Way, Prescott Valley
More Information on Prescott Valley Market
---
Remember to call BloomTree Realty for all of your real estate needs!
(928) 443-8800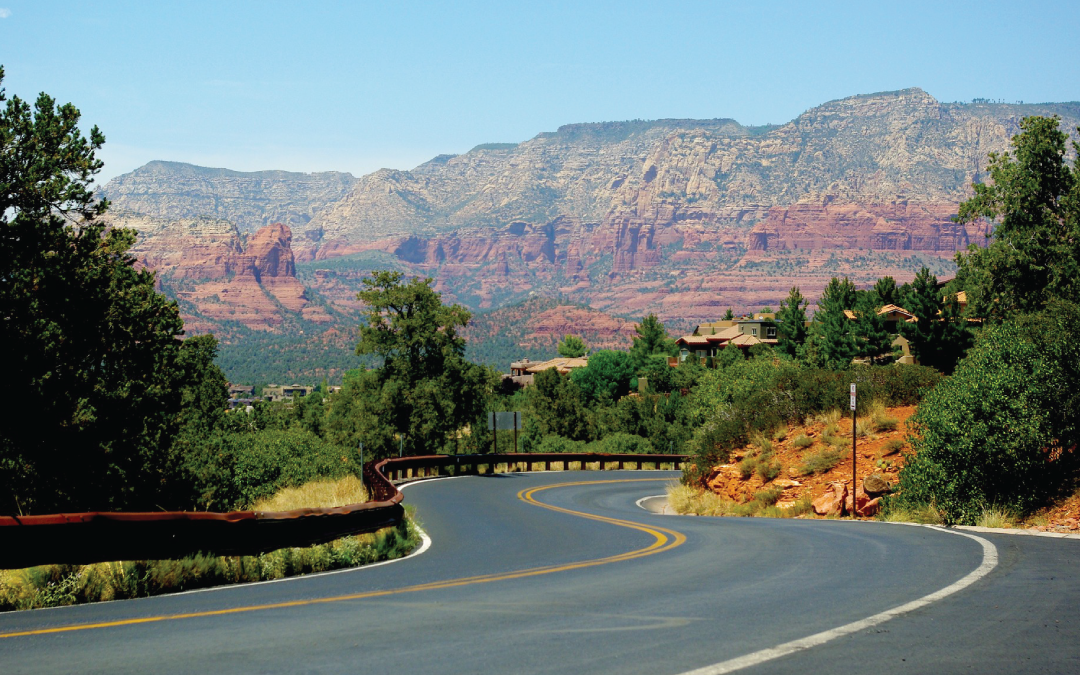 Spring has fully sprung, and the weather in Sedona, Arizona, is gorgeous! If you are a Sedona resident looking for activities in the area or are visiting the area, here are a few activities and landmarks to visit in Sedona this Spring.
Hiking & Red Rocks
If you love hiking, then you will love Sedona! There are multiple trails to explore in Sedona. Devil's Bridge, Cathedral Rock, and Boynton Canyon are some trails worth checking out. For those who want to experience the famous Sedona red rocks, there are plenty of places to do so. A few popular spots include Bell Rock, Courthouse Butte, and Snoopy Rock.
Festivals
If you love attending festivals, you will be happy to know that several festivals are held in Sedona throughout the spring!
Here are a couple of upcoming festivals:
Verde Valley Wine Festival
April 29th & 30th at 187 E. Pima Street Cottonwood, Arizona
"VVWF22 is being held Old Town Cottonwood, with the goal of offering the finest Arizona wineries, breweries, distilleries, and restaurants committed to creating homegrown products for locals and visitors to enjoy. VIP experiences, artisans, and live music will enhance the festival experience. Festival guests will also have the ability to stroll the streets of Old Town Cottonwood to visit the wonderful shops, restaurants, and additional wineries that line Main Street." LEARN MORE.
Sedona Yoga Festival
June 2-5th at 525 Posse Ground Rd Sedona, Arizona
"Bringing the yoga community together in conscious co-creation, SYF2022 is a destination experience set in the transformative red rocks of Posse Ground Park. Offering something for everyone, whether you're an absolute beginner practitioner or an advanced teacher, SYF offers experiences led by instructors, speakers, and musicians from all over the U.S. as well as local stewards. Featuring a Yoga for PTSD Training, a donation-based Kids' Yoga program, and a Conscious Expo. Scholarships available." LEARN MORE.
Shopping, Dining, & Art Galleries
If you are looking for a day of shopping and dining, Sedona has plenty of options. Uptown Sedona is a great place to start. You will find what you are looking for with its quaint shops and delicious restaurants.
Sedona is also home to many art galleries. While in Uptown Sedona, check out some of the galleries. If you are looking for something specific, the Sedona Gallery Association website has a gallery search feature to search by type of art.
So, whether you are a local or just visiting, there is plenty to do in Sedona this Spring! Be sure to get out and enjoy all that Sedona has to offer!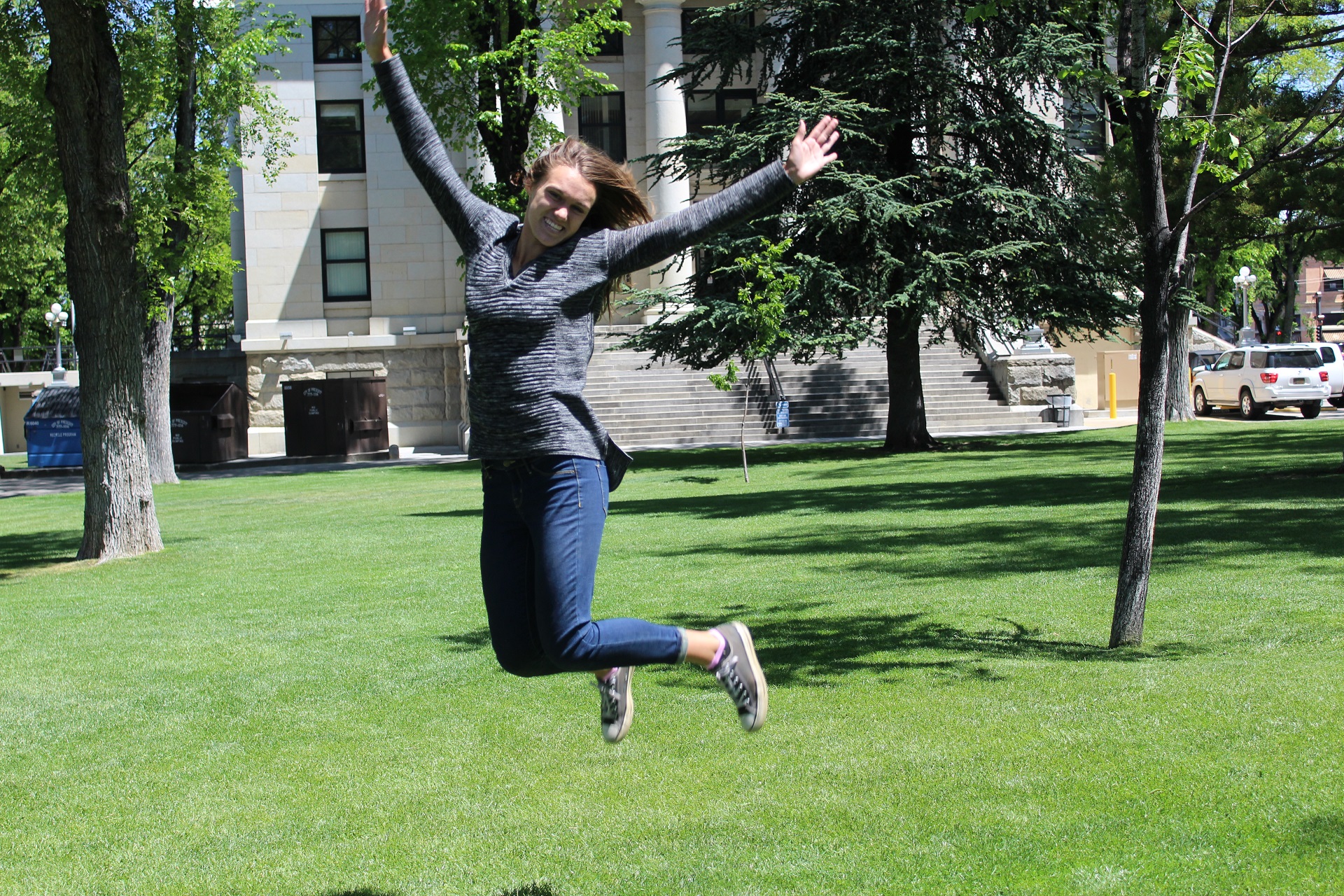 Top 5 Things to do in Prescott
Looking to visit the Prescott area and curious 'What is there to do in Prescott?', don't worry, we have you covered!
1. Outdoor Activities: Prescott is a great place to enjoy the outdoors, and there are plenty of activities to choose from: hiking, mountain biking, and picnicking are just a few of the possibilities. The Prescott National Forest is full of hiking trails. According to Best Trails in Prescott website, there are 92 trails to choose from, each with varying difficulty, but all with incredible Prescott beauty.
2. Shopping and Dining: Downtown Prescott is full of unique shops and restaurants, making it the perfect place to spend an afternoon. The historic downtown square is known as Whiskey Row. "Whiskey Row is full of some of Prescott's oldest history. This street is named Whiskey Row because of the large number of saloons in one place. Whiskey Row developed after a fire in July of 1900 destroyed the entire block. When reconstructed, there was an inordinate amount of bars rebuilt in the area. At one point the block hosted a total of 40 saloons." (Source www.prescott.com/whiskey-row) You may also want to check out the Prescott Farmer's Market – a popular attraction each Saturday morning near downtown Prescott.
3. Events and Festivals: There are always something happening in Prescott, from art and wine festivals to live music and more. Craft shows on the historic downtown square are a great way to enjoy Prescott's near-perfect weather. The next craft show will be on Mother's Day weekend:
MOTHER'S DAY FINE ART & CHOCOLATE FESTIVAL
MAY 6 – 8, 2022
Prescott Courthouse Plaza, Prescott, AZ 86303
Presented by the Prescott Mountain Artist's Guild, the Annual Mother's Day Fine Art & Chocolate Festival brings together Art enthusiasts and Chocolate aficionados for a weekend of fine art and sugary decadence.
4. Golfing: With several golf courses in the area, Prescott is a great place to tee off. According to Golflink.com, there are eight award-winning golf courses in the Prescott area. See the area golf courses here.
5. Exploring: Prescott is home to several museums and historical sites, so there's plenty to see and do. Whether you're interested in the area's history or just want to check out some cool exhibits, Prescott has something for everyone. Here is a list of some of the popular museums in the Prescott area. Prescott Museums.If you are looking for help on buying or selling a home in the Prescott area, give the BloomTree Realty office a call at (928) 443-8800 – the BloomTree team knows Prescott!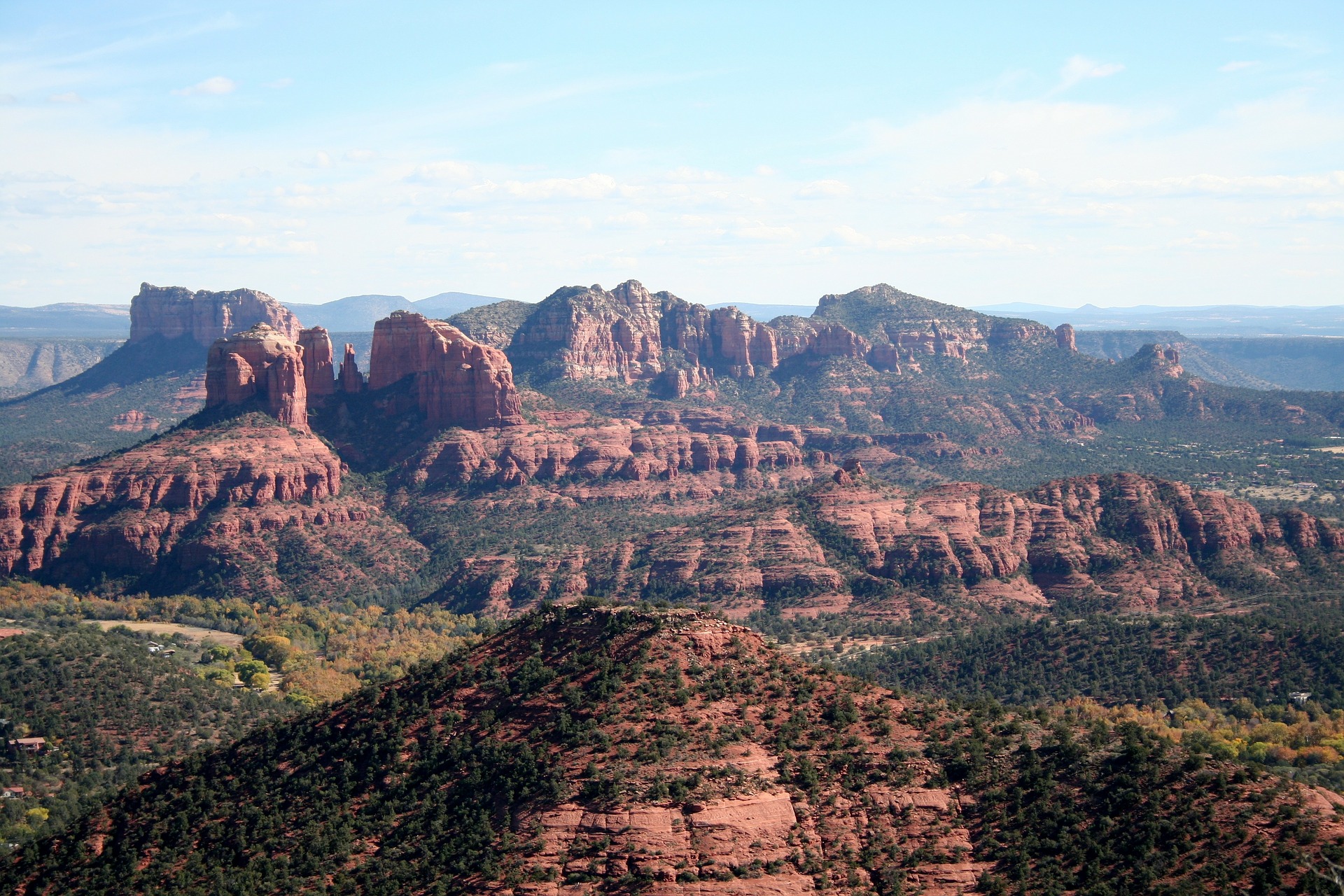 Are you traveling to the great state of Arizona, or live here and want to explore the beautiful Grand Canyon State more? Here are five sights that you won't want to miss in Arizona!
The Grand Canyon
The Grand Canyon is a natural wonder of the world and is a must-see for any traveler or Arizonan. The Grand Canyon is an unforgettable sight with its vast expanses and stunning colors.
The Grand Canyon is located in northern Arizona and offers two rims. The North Rim is typically open from mid-May to mid-October due to its higher elevation and snowier climate. The South Rim is open all year round and offers visitor services such as restaurants, lodging, and a grocery store. Entrance costs $35 per vehicle or $20 for individuals that are biking, walking, rafting, or taking the bus in. Admission to Grand Canyon National Park is for seven days and includes both the North and South Rim.
The best way to see the canyon is to stop at all the viewpoints and take in the views. There is something incredible to see at every turn.
Horseshoe Bend
Another natural wonder, Horseshoe Bend, is a horseshoe-shaped meander of the Colorado River through northern Arizona canyons. The view from the top is simply breathtaking. The winding river below and the surrounding red rocks make for an unforgettable sight.
Horseshoe Bend is located about 4 miles downstream from Glen Canyon Dam and Lake Powell. Viewing the overlook involves a short hike of about 1 mile. The best time to visit is early in the morning or late in the evening when the temperatures are cooler. The overlook is open from sunrise to sunset.
Tombstone
If you're looking for a taste of the Old West, Tombstone is the place to go. This historic town is known for its Wild West atmosphere and outlaws like Wyatt Earp and Doc Holliday. There are plenty of museums and historical sites to explore, as well as restaurants and shops that will take you back in time. Be sure to visit Boot Hill Cemetery, where many of Tombstone's most famous residents are buried. It's a fascinating place to visit.
Grand Falls 
This waterfall near Flagstaff is one of the most spectacular in Arizona. Grand Falls is a sight to behold with its thundering waterfalls that reach over 150 feet high. The best time to see the falls are during March and April or during the monsoon season in the summer. Four-wheel drive vehicles are recommended. And don't forget your camera!
Jerome
Jerome is a historic mining town located in the mountains of central Arizona. Once a thriving community, Jerome is now a popular tourist destination with charming Victorian-era buildings and stunning views. There are numerous art galleries and shops to explore, as well as restaurants and bed and breakfasts. Be sure to visit the Jerome State Historic Park to glimpse this unique town's history.
These are just five of the many sights that Arizona has to offer. Whether you're visiting one of our famous national parks or exploring one of our historic towns, there's something for everyone in Arizona. So get out and explore!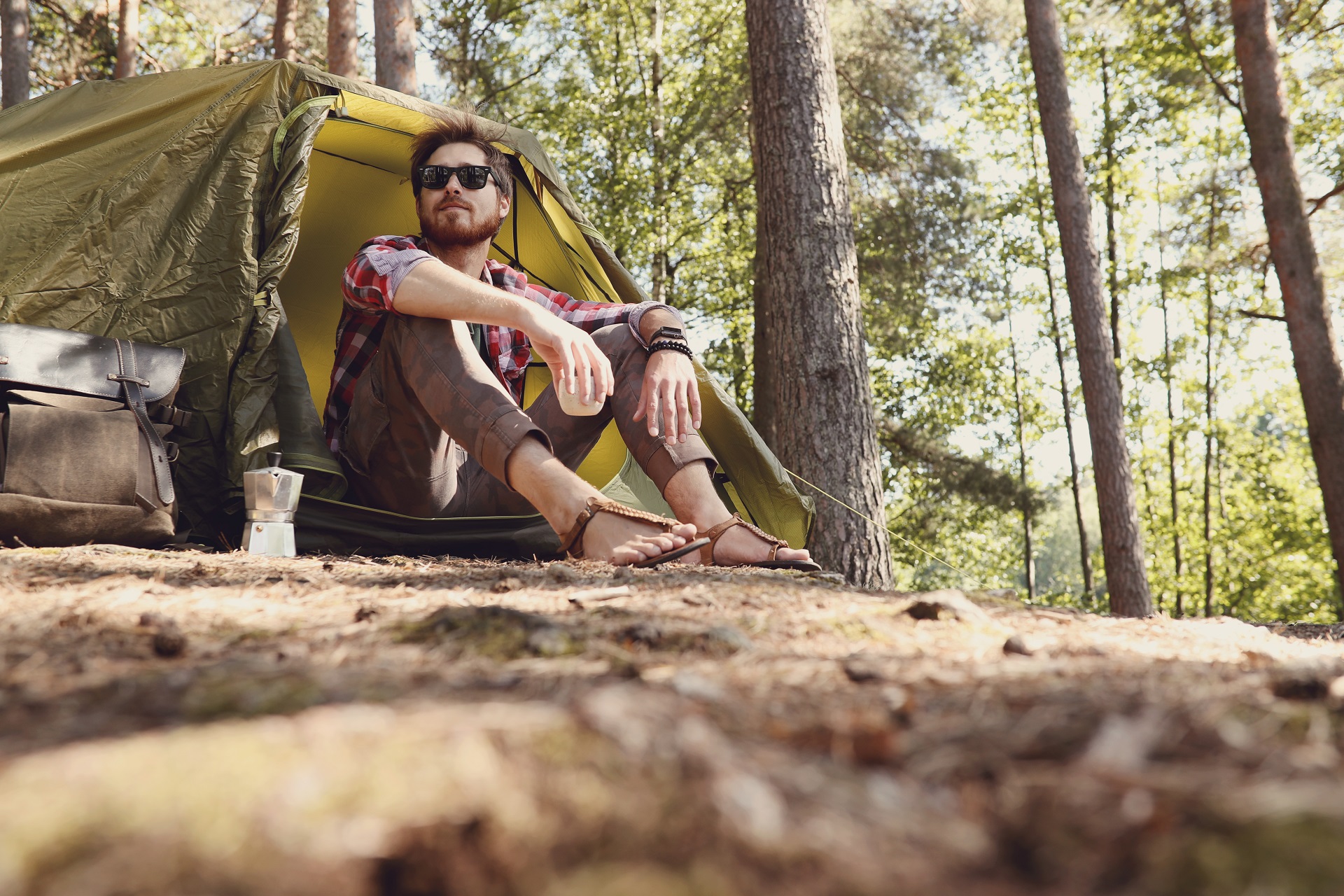 There are many great places to camp in Prescott, Arizona. The weather is perfect for camping, and the scenery is beautiful. Below are the top 5 places to camp in Prescott.
1.  Lower Wolf Creek Campground
The Lower Wolf Creek Campground includes 20 campsites with a 14-day stay limit. The campground does not have hook-ups, dump station, shower facilities or drinking water, and RVs cannot exceed 40 feet. A campground host is available to provide information and help visitors find a suitable camping site. No reservation, first-come basis, $10 fee per campsite applies.  
Directions: Take the Senator Highway (Mt. Vernon Avenue) south for about 6 miles from Prescott. You will pass the entrance to Goldwater Lake and the community of Groom Creek. The pavement will end about 500 feet before you reach Forest Road 97. FR 97 is unpaved but is suitable for all vehicles during dry road conditions. Turn right onto FR 97 and travel for another 1.25 miles to the campground on the right of the road.
More Information About Lower Wolf Creek Campground
2. Hilltop Campground Near Lynx Lake
The Hilltop Campground has 38 campsites and can generally accommodate most recreational vehicles under 40 feet in length; and is about 0.5 miles directly south of Lynx Lake, 7-day stay limit, $18 nightly fee per site.  
There is a general store and boat rentals at the Lynx Lake's north shore and several hiking trails into the backcountry. A campground host is located at the campground for assistance and campsite selection.  
Lynx Lake is approximately 55 surface acres and is periodically stocked with trout.
More Information About Hilltop Campground
3. Watson Lake
This area is full of granite boulders, making it a popular spot for camping and picnicking.
The campground features impressive rock formations throughout the park. Campsites are unique and range from small camper back-in sites to Class A pull-through sites. The park features a trail that brings guests right down to Watson Lake Park. You can email in reservation requests or call their office directly to make reservations. Our campground includes 96 full-service campsites. Amenities include bathrooms with showers, a laundry facility, free Wi-Fi, and a beautiful trail system through the Dells to Watson Lake Park. The campground is only 5 miles from downtown Prescott.
More Information About Watson Lake Campground
4. Granite Basin
This 22-site campground is located in the Granite Basin Recreation Area amidst granite boulders in mixed pinyon-juniper and ponderosa pines. It is convenient to Granite Basin Lake, Granite Mountain Wilderness, and five-day-use sites with picnic facilities and trail access.
22 campsites with picnic tables, fire pits, and grills. Drinking water, Composting toilets, and Garbage service.
RVs: Maximum vehicle length is 40-feet, No RV hook-ups, drinking water is available for use on-site, but not for filling RV water tanks
Fees: $18 for a campsite, $36 for a double campsite, $5 for an extra vehicle
More Information About Granite Basin Campground
5. Willow Lake RV Park
The family Owned and Operated RV Park is nestled among 12 scenic acres of rustic, natural terrain in beautiful Granite Dells in Historic Prescott, Arizona.
For reservations call:  928-445-6311.  Located at: 1617 Heritage Park Road, Prescott
For more information email willowrv1@gmail.com
Campground Amenities: Open Year Round, Full Hook-up, Shaded RV & Tent Sites, 30 Amp – 50 Amp, Clean Restrooms, Laundry, Cable TV, Wi-Fi at Site.
More Information About Willow Lake RV Park
Visit Our Office
When you visit Prescott, stop by the BloomTree Realty Office!  Our staff would love to tell you more about Prescott!  We are located at 102 W Gurley St #102, Prescott.  (928) 443-8800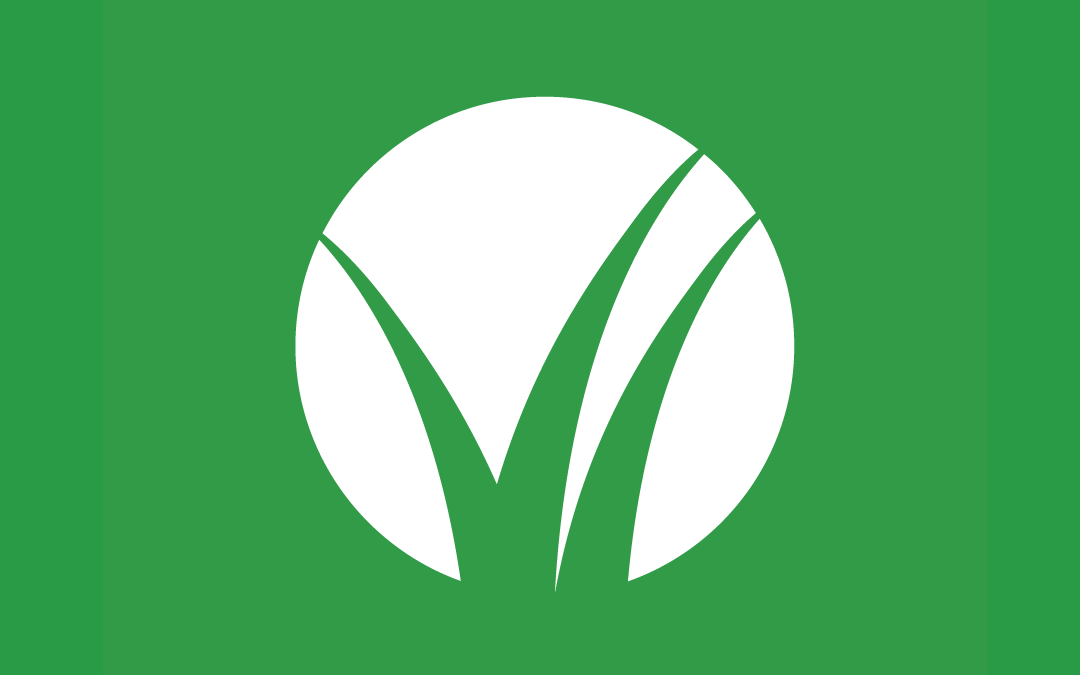 by Nick Malouff
Why the right REALTOR is critical for home selling or buying success – especially in a hot seller's market.
When the real estate market reaches the red-hot levels we've experienced over the last few years, it's safe to say that most homes will sell quickly. However, does that mean you don't need a highly qualified agent to help navigate the complexities?
The high demand for property in this market has actually made selling or buying a house more complicated than ever! It's impossible to cover all of the complexities here, but the following is a snapshot of what sellers and buyers are up against in today's real estate market.
Counter Offers In our market, it's not uncommon for a seller to receive multiple purchase offers right out of the gate. A seller cannot respond to multiple offers by sending a simple counter offer to each offer without creating a potential legal issue. If more than one buyer accepts the counter, each would have a legally binding contract, but the seller would not be able to sell the property to more than one buyer.
One strategy for handling a multiple buyer offer situation is for the seller to respond to several buyer offers simultaneously using a "Multiple Counter Offer" to some or all of the potential buyers.
Responding to a Multiple Counter Offer If the seller receives one or more responses to a multiple counter offer (either accepting it, or in turn countering it), the seller must accept and sign one buyer response in order to make the contract ratified. But what if all the buyers sign the Multiple Counter Offer? If a buyer simply accepts the Multiple Counter Offer, that does not mean the buyer has a valid contract. The seller also has to accept the buyer's acceptance of the Multiple Counter Offer.
Once the purchase contract has been signed by both seller and buyer, neither can arbitrarily decide to cancel it. However, until the Multiple Counter Offer is ratified by both buyer and seller, the seller can accept an offer from a completely new party.
Responding to Multiple Offers The seller and his or her agent must weigh the advantages and risks of each approach. Sending a Multiple Counter Offer effectively cancels the offers that were originally sent by the buyers. However, it also clearly announces that several offers are being considered. The buyers could respond in a multitude of ways; they may be motivated to improve their offer, they may decide to resubmit their original offer, or they may decide they don't want to get in a bidding war and not respond at all.
A seller's agent may decide to discuss each situation with the buyer's agent to gain a better understanding of the situation for each buyer which could help the seller make a more informed decision. The value of a smart agent in these situations is hard to overstate. The wrong decisions could be very costly for both seller and buyer!
Multiple Options for Multiple Counter Offers Just as each of the buyer offers submitted probably have different terms and prices, the multiple counter offer may have different terms and prices for each of the buyer offers. The seller may like the contingencies (or lack of contingencies) in one of the offers, but not the price. Conversely, the seller may like the price but not the contingencies. Even though it is a simultaneous offer made to several potential buyers, responding with different terms makes each buyer more likely to accept the multiple counter offer.
One seller strategy is to respond with different multiple counter offer terms, trying to get the best terms while also trying to play it relatively safe. The seller could respond to one of the offers with changes that would probably be accepted and reply to other offers trying to get the best result.
On the other hand, after the seller's agent discusses each buyer situation with the buyers' agents, the seller may simply decide to accept the first response to the Multiple Counter Offers if they are confident the fastest response is the most motivated buyer.
Other Options That Add Complexity Now, during this process, or possibly before, the seller may be approached by an iBuyer, one of the many companies whose strategy is to buy your home and then resell later at a higher price. Buying and reselling homes for a profit is their primary mission. Is a home seller better off taking the potential quicker sale to an iBuyer or going through the process defined above with a good agent?
It stands to reason that if an iBuyer is willing to pay a certain price for a home, they believe they can resell it for a higher price. In other words, there could be money left on the table but exactly how much is difficult to determine unless the seller goes through a similar process described above. Having the most qualified agent on your side who understands this process could net the seller tens of thousands of dollars more than any other option.
The experience and skill of the agents involved can dramatically affect the outcome and the same qualified agent can also help the seller make an informed decision about an iBuyer offer. Both the buyer and seller need to employ the most qualified agent they can find to navigate the complexities of a hot real estate market to increase their odds of success and to gain the best possible deal. Considering the skill and experience it takes to navigate these complexities, a good agent can be worth far more than the commission paid to him or her.
Brought to you by Better Homes and Gardens Real Estate BloomTree Realty. Better Homes and Gardens Real Estate BloomTree Realty has won more "Best Of" Consumer Survey awards than all other brokerages in the area combined in the last three years. This is what we mean by "Expect Better."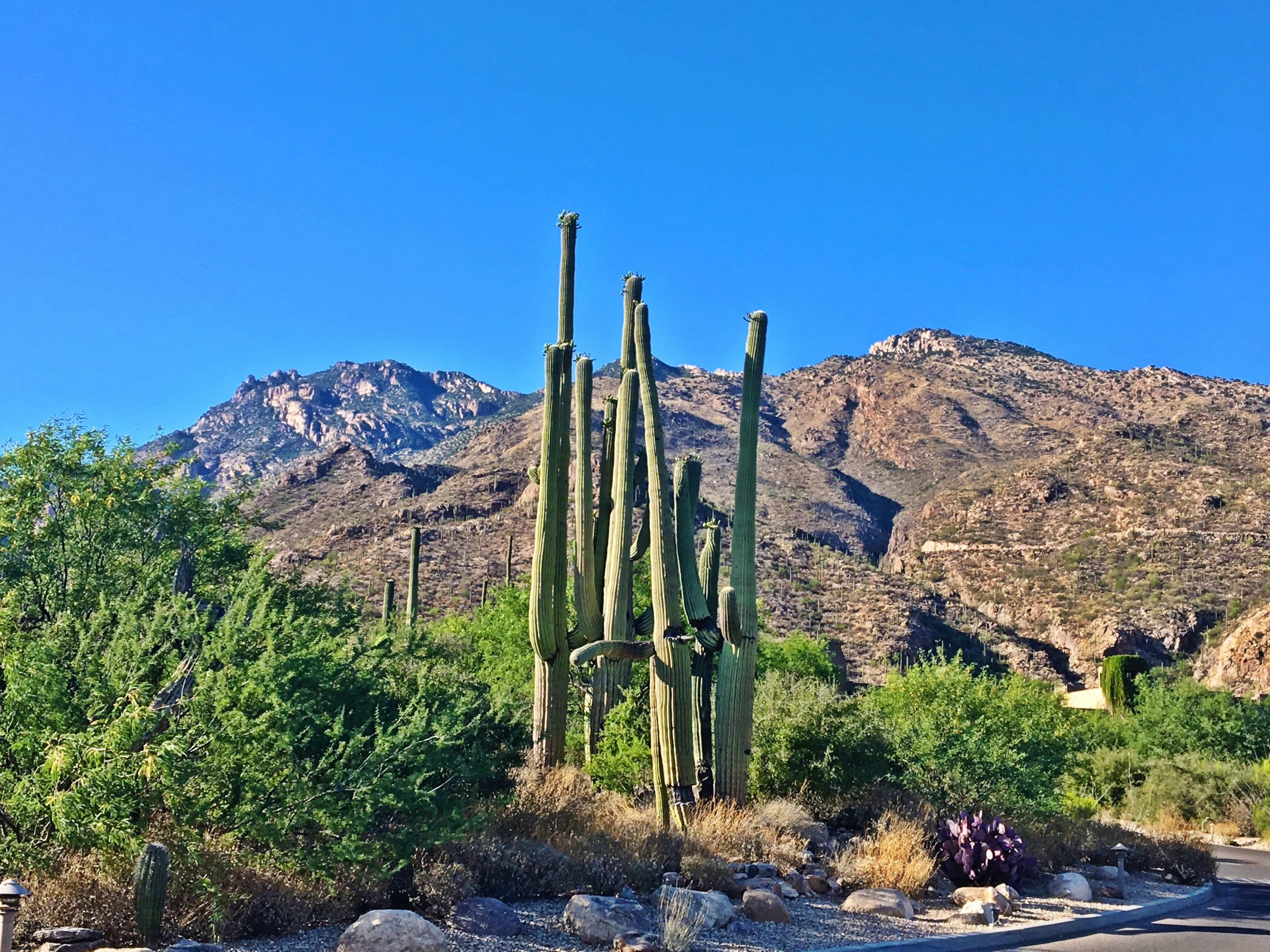 While February 14 is celebrated as the day of love, it is also celebrated as Arizona's official state anniversary. This year, Arizona celebrated its 110th anniversary!
Arizona is the 48th state to be accepted into the Union and was first discovered by Spanish explorers back in 1540, but it wasn't until 1694 that Europeans laid their eyes on the land again. Spain continued to explore Arizona up until 1821 when Mexico gained its independence from Spain, at which point American's were allowed to start exploring Arizona as well. It was not until 1848 that Americans gained the land through the Treaty of Guadalupe Hidalgo.
In 1858 silver was discovered near what is now known as Jerome, Arizona. This sparked a rush for silver across central Arizona. A few months later, this rush was overwhelmed by the even bigger gold rush in Apache County. Arizona's population remained small throughout the 19th century despite all of these gold rushes, with most people following cattle trails into the area. By 1880 though, Arizona had more than 50,000 residents and continued to grow as mining jobs were plenty, and wages were high for those who chose to work.
By 1881, The Atlantic & Pacific Railroad constructed tracks across southern Arizona, further adding to Tucson's growth. This also helped get more people to the silver mining towns of Tombstone and Bisbee, turning them into thriving communities. Finally, on February 14, 1912, President William Taft signed House Bill Number 329, which officially made Arizona a state of the United States of America.
Arizona's population increased dramatically when World War I brought on new jobs. This attracted thousands of immigrants from Mexico. By 1920, Arizona's population had almost doubled with these recently arrived immigrants, and this helped to build farms and ranches throughout the area.
Now, Arizona is thriving! It is the sixth-largest state in the United States and has gained much appreciation for its diversity. With scenic views found at every turn, it's easy to understand why people enjoy visiting Arizona, as well as love living there.
Are you ready to call Arizona home, and join in it's anniversary celebration each year?
When you hire a Better Homes and Gardens Real Estate | BloomTree Realty Agent, you are not hiring just one agent; you are hiring a company with a committed group of professionals who support each other. You are hiring a dedicated leadership team committed to attracting and training the best agents and to supporting the community in which we all live.
Bloomtree and its partner, Better Homes and Gardens Real Estate, have teamed up to deliver the best training, culture, and brand value to produce the one-of-a-kind results clients expect and deserve. Give the office a call, we would love to share our love of Arizona with you: 928-443-8800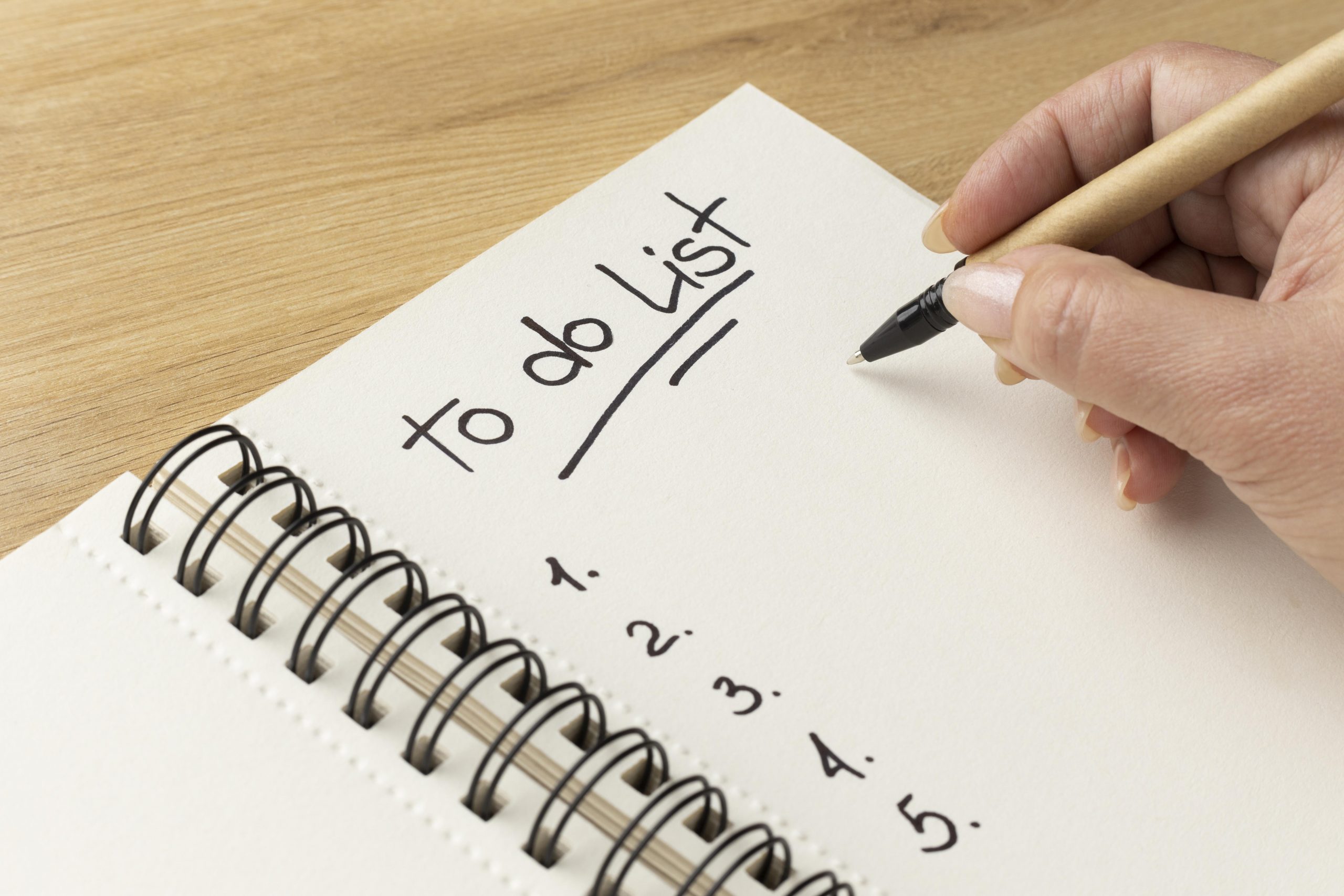 In addition to an array of choices for performing art entertainment, Prescott is also an excellent place for an active lifestyle.  You can kayak at Watson Lake, hike, bike, ride horses or quads in the National Forest, or play one of our many signature golf courses.  We're a very dog-friendly community, have a very vibrant downtown nightlife, and there's fabulous shopping with boutiques, antique shops, artisans, and more.  Prescott consistently ranks as one of the best places to retire; there are plenty of activities for all ages.
Below is information on a few of the award-winning productions Prescott has available this month!
Things to Do In Prescott, February 2022
Prescott Pops Symphony | The Sound of Love
The Sound of Love
Yavapai College Performing Arts Center
Sunday, February 13, 2022, 3:00 pm
Purchase Tickets

There is no mistaking the musical strains of love as it conjures feelings of passion, beauty, excitement. Snuggle up with your favorite person as the Pops and guest performers sing and play a variety of selections from Rachmaninoff and music of the theater, to styles ranging from traditional to jazz. We are so thrilled to feature the talents of special guest, pianist Dr. Kristie Janczyk for her first performance with the Prescott Pops. You will LOVE her as she joins us to help make this a most special Valentine's weekend!

THE TEN TENORS: LOVE IS IN THE AIR
The Ten Tenors
Yavapai College Performing Arts Center
Friday, February 18, 2022, 7:00 pm
Buy Tickets

These ten talented voices – and YCPAC favorites – return to Prescott with a collection of classic, modern, upbeat and heartbreaking songs that capture the true spirit of love.

Gypsy Soul
Thursday, February 17, 2022, 3:00 pm and 7:00 pm
Prescott Elks Performing Arts Center Ballroom
117 East Gurley Street, Prescott, AZ 86301
Buy Tickets

"Gypsy Soul is gourmet music for music lovers." – K-LOS Radio

"Their music stirs the soul and moves the spirit." – PEOPLE MAGAZINE

Chicago at the Findlay Toyota Center
February 20, 2022, 8:00 pm
Findlay Toyota Center
3201 N Main St, Prescott Valley, AZ 86314
Buy Tickets
This year marks Chicago's 55th consecutive year of touring!  Chicago is one of the longest-running and best-selling groups of all time and the highest charting American band in Billboard's Hot 100 All-Time top Artists.
---
If you want more information on the Prescott area, give our BloomTree Realty office a call, we love to talk Prescott!  928-443-8800.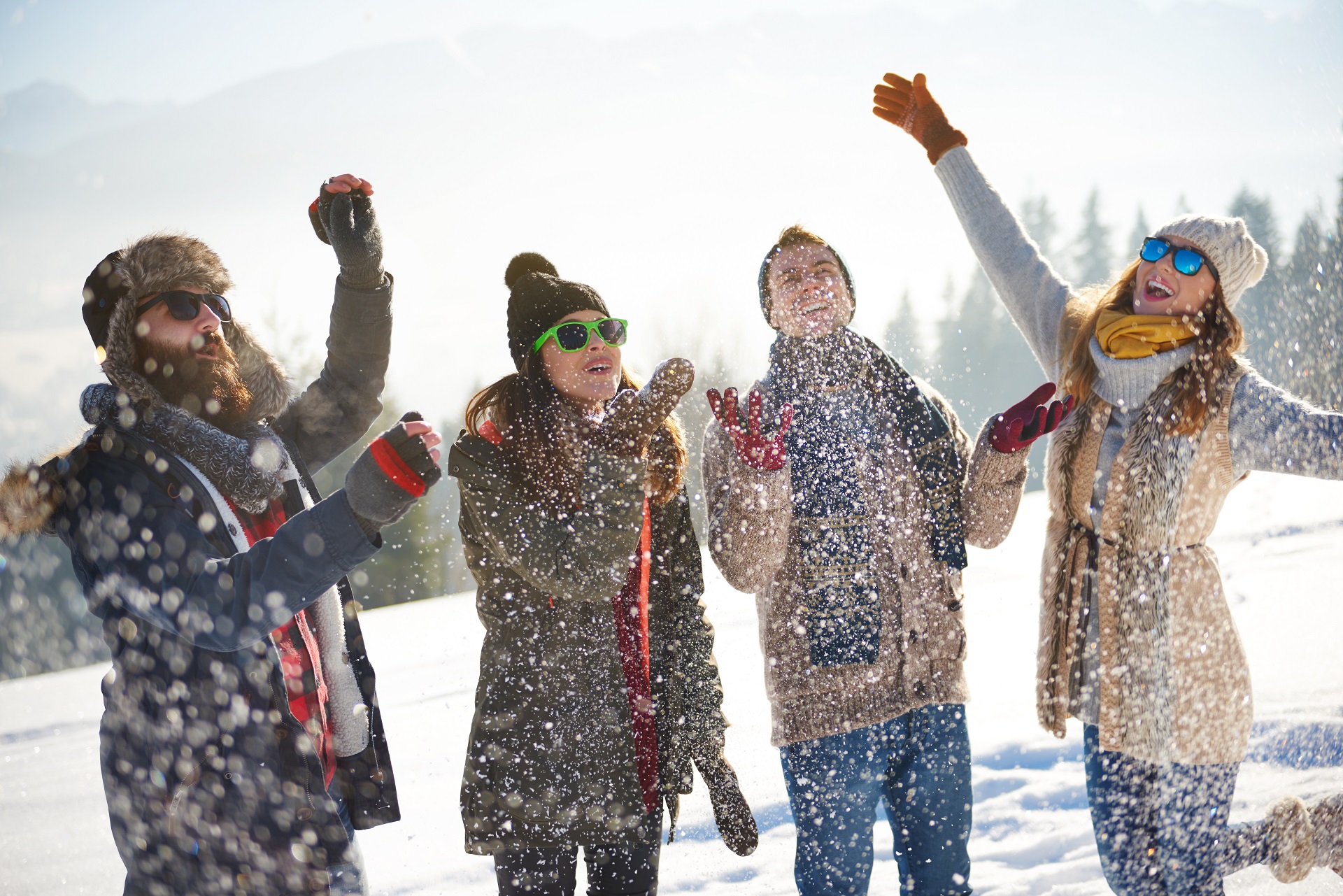 There's no need to hibernate during the Winter in Arizona – in fact, there are many fun things to do! Here are our top five things to do in Arizona during the Winter:
Ski Arizona
Snowbowl Mountain is part of San Francisco Peaks in Flagstaff, Arizona. The ski resort is located on the southeast side of the mountain. This area usually receives a lot of snowfall, making it a popular destination for winter sports enthusiasts. There are over 40 trails that range in difficulty from beginner to expert. There is also a terrain park for those who want to try their hand at some more challenging obstacles. More info: snowbowl.ski
Ice Skating in Prescott, Valley
One of the best places to enjoy a winter activity in Arizona is Prescott Valley. There you can enjoy a leisurely ice skating session at the Prescott Valley Event Center. The center has a 200-foot by 85-foot rink that is open to the public. Skate rental is available, but you can even bring your skates if you prefer!
The Prescott Valley Event Center isn't the only place to ice skate in Arizona, but it is one of the most popular. If you're looking for a more adventurous skating experience, try out the ice rink at Flagstaff's Thorpe Park. At nearly 12,000 square feet, this rink is the largest in Northern Arizona.
No matter where you choose to go skating in Arizona, be sure to dress warmly. Ice skating is a fun way to stay active and enjoy the winter weather. There are also several ice skating rinks in the Phoenix area, including AZ Ice Arcadia, AZ Ice Peoria, and Skate Westgate Outdoor Ice Rink.
Go Tubin' in the Snow!
What a great way to spend a winter day, tubing down a snow-covered hill in Arizona! There are a few locations around the state where you can enjoy this fun activity.
One popular spot is Mount Lemmon Ski Valley near Tucson. In addition to tubing, you can also ski and snowboard here. The season usually runs from November through March.
Another great option is Sunrise Park Resort in Greer. This resort offers tubing, skiing, and snowboarding. It's open from December through April.
In Flagstaff, you have the Flagstaff Snow Park, located in Fort Tuthill County Park. The park offers multiple groomed snow tubing runs, unlimited commercial snow tube use, a groomed kiddie hill, outdoor fire pits, numerous food trucks, portable restrooms, and picnic tables. You need to purchase tickets in advance; no walk-up tickets are available. More information here.
Zoolights, Phoenix Zoo
Zoolights at the Phoenix Zoo feature a dazzling display of more than a million lights transforming the zoo into a magical wonderland. There's something for everyone to enjoy at this event, from children's activities and live entertainment to delicious food and drinks.
Hiking Camelback Mountain, Phoenix, Arizona
Hiking Camelback Mountain is a popular winter activity in Arizona. The summit offers sweeping views of the Phoenix metropolitan area and the surrounding mountains. The trails are well-marked and range from easy to difficult, so everyone can hike. Be sure to bring plenty of water and sunscreen, as it can be hot and sunny on the mountain. There are also a few restaurants and cafes at the base of the mountain, so you can refuel after your hike. 
Click here for more information on hiking Camelback Mountain.
Winter Sleigh Rides, Arizona
An activity taking place all Winter long in Flagstaff is a sleigh ride! A team of horses pulls the sleigh ride at Historic Hitchin' Post Stables, and a guide will narrate a story while you travel through the Coconino National Forest.
Tickets for this ride should be booked well in advance as there are a limited number of seats. Be sure to dress warmly – temperatures can still get chilly at night!
These are just a few of the many fun things to do in Arizona during the Winter. Whether you're looking for a family-friendly activity or something more adventurous, Arizona has something to offer everyone. So please get out and enjoy all that our wonderful state has to offer.
We love to answer questions!  Stop by our , say hi, and let us share more information about Arizona with you!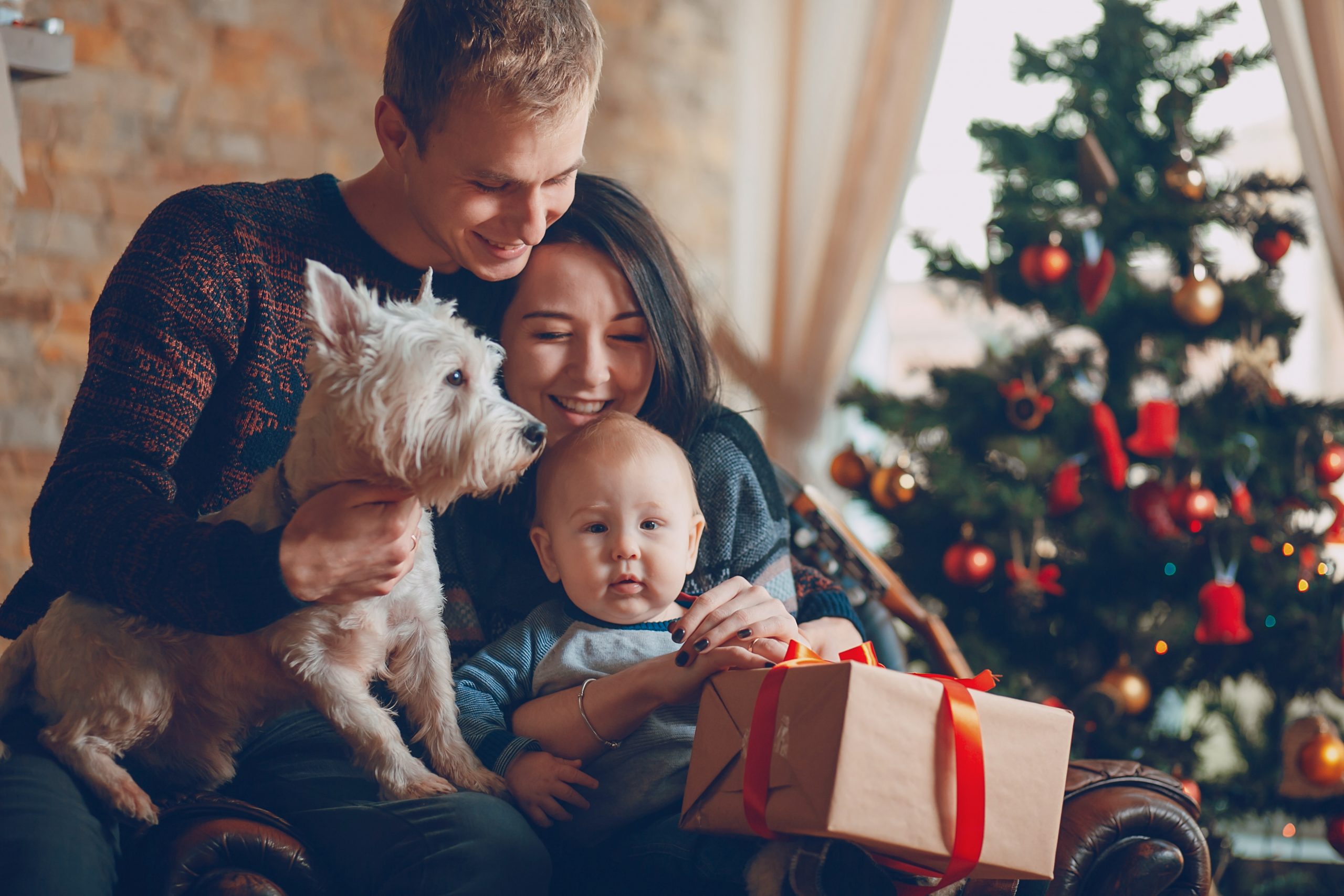 Christmas in Prescott
Christmas in Prescott is a special time of year!  The annual tree lighting, Acker Night, Christmas Parade, and the New Year's Boot Drop combine to make a fantastic Christmas season.
Acker Night
December 10, 2021
4:55 – 5:00  Acker Night introduction Prescott Court House near Gurley Street
5:00 – 5:10  Prescott High School Choir
5:10 – 5:20  Liberty School Choir
5:20 – 5:25  Hallelujah Chorus
5:25 – 5:30  AZ Pipe & Drum
Music in the Streets of Prescott
Along with being a fun, family-friendly tradition, Acker Night combines participating downtown businesses with the support of hardworking musicians who donate their time and talents. Their mutual goal is to keep music alive and thriving for the youth of Prescott.
Funds raised on Acker Night provide scholarships for music lessons, instruments and local youth performing arts programs.
The J.S. Acker Music Park Association ​is a nonprofit 501(c) 3 organization.
"From 8 performers in 8 shops in 1988 to over 100 performers in over 100 shops today, Acker Night has become one of Prescott's most beloved events."
Find out where is everyone playing:  Ackernight.com/acker-night-schedule
New Year's Eve Whiskey Row Boot Drop
Ring in the New Year with the family at the 10th Annual Whiskey Row Boot Drop.
It is a free, family friendly event, no tickets or passes are required.  Event runs from 8 p.m. to 12:30 a.m.
Historic Whiskey Row in downtown Prescott, Arizona, will ring in the New Year with its 10th Annual Whiskey Row Boot Drop. A 6-foot illuminated boot will be lowered from the Palace building's flagpole at 10 p.m. and midnight. Fireworks will also occur 10 p.m. and midnight! There will be live music, giveaways and food.
This year's presenting sponsor is the Prescott Outpatient Surgical Center.
There are numerous restaurants on the historic Prescott square, but you can grab a quick bite at one of the fine vendors at the event – and eat on the street!
There is free parking on the corner of Sheldon St and Monteaume St in the Depot parking lot near Sprouts, in the Goodwin Plaza near Goodwin St and McCormick St, and the Prescott parking garage off of Granite Street.
More info:  www.BootDrop.com
BloomTree Realty
The staff and realtors at BloomTree Realty want to wish you a safe Christmas Season and a Happy New Year!  Stop by the office at 102 W. Gurley St and say 'hi'!  We would love to tell you more about Prescott!