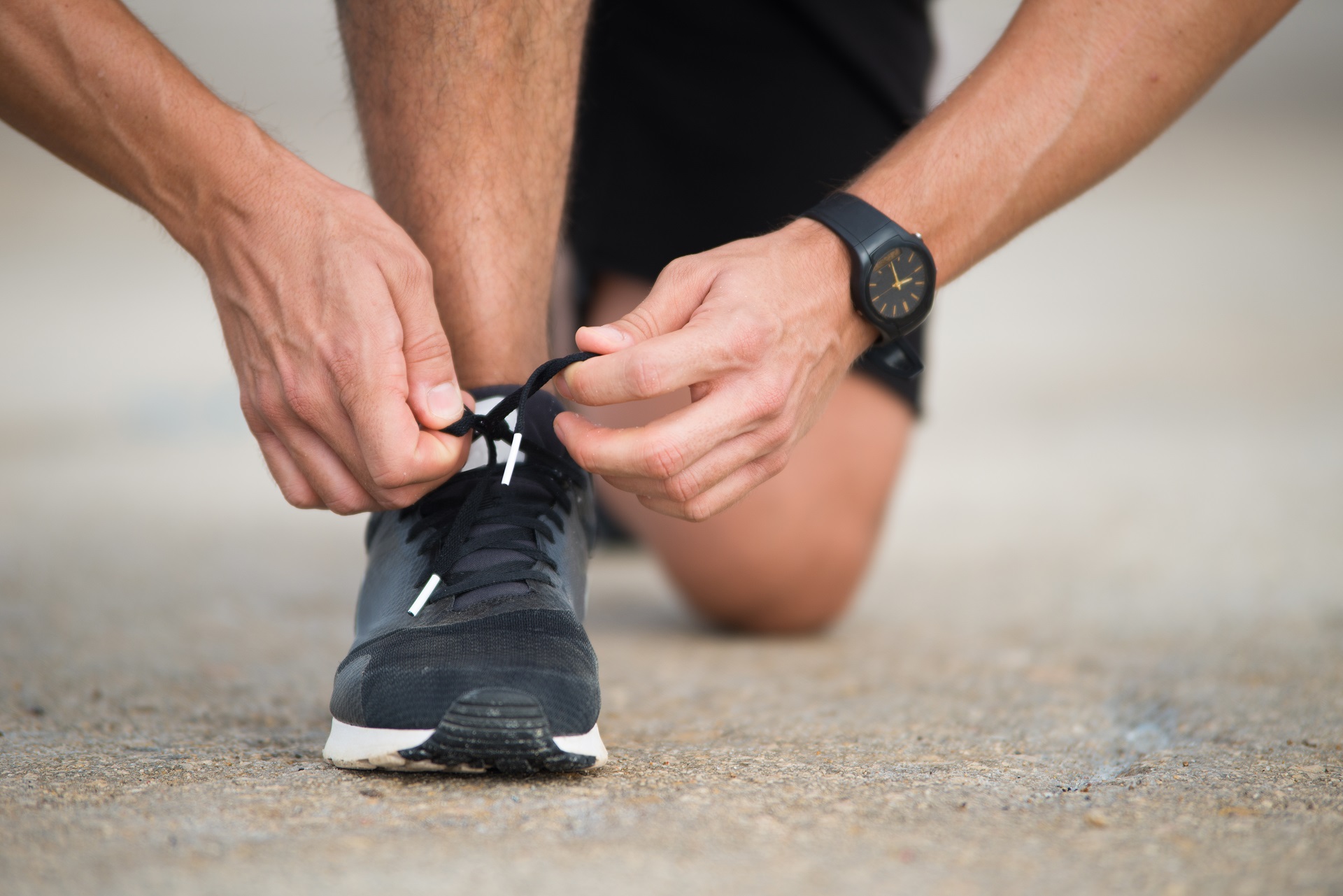 Youth Sponsors
Better Homes and Gardens Real Estate and BloomTree Realty are proud sponsors of this year's Whiskey Row Marathon in downtown Prescott, Arizona!  This year marks the 43rd year for the Whiskey Row Marathon.
Stop in and say 'Hi' to the BloomTree team at the booth at the finish line!
BHGRE BloomTree Realty has a couple of simple goals; deliver the best service possible to our clients and support important causes in the community in which we live. In short, we strive to be better and give back to our communities.
"We have roots in the community and community in
our roots at BloomTree Realty!"
Leslie Guiley, COO, Broker Team
About the Marathon
The James Family Prescott YMCA is a 501(c)(3) non-profit, community-focused organization. The Whiskey Row Marathon is our largest fund raiser for program scholarships which help families in our community. Proceeds from this race go directly into the scholarship fund at the James Family Prescott YMCA to assist children and families in financial need to participate in child care, swimming lessons, youth sports and gymnastics classes.
Without your participation and the community support for the WRM Races, our local families in need may not have a chance to make sure that their children flourish, even in times of economic hardship.
Source: WhiskeyRowMarathon.com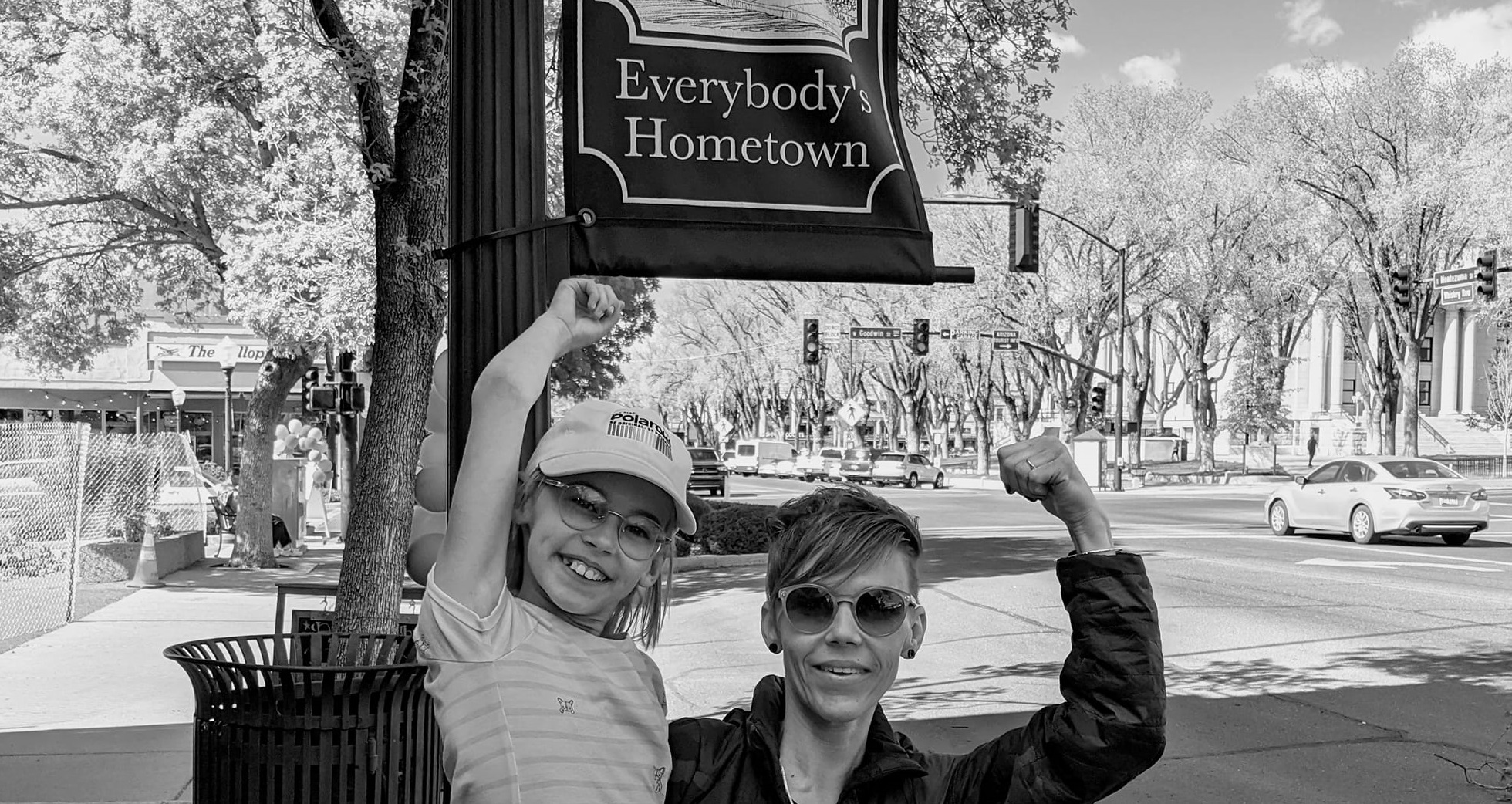 If you are a Prescott resident or just visiting "Everybody's Hometown", there are some activities in and around Prescott that you may want to enjoy!
ELECTRIC BIKE LAKESIDE TOURS

Try a self-guided Lakeside tour. You will experience the beauty and serenity of "Watson Lake" as you make your way across the majestic "Granite Dells" through two of our most historic and famous trails:
"THE IRON KING TRAIL" or "THE PEAVINE TRAIL". Both these trails are a One way in, One way out, so don't worry you CAN'T get lost.
This service will bring the E-bikes to the Trailhead and pick them up when you are done. 
What a fantastic way to enjoy the beauty of Prescott!
ENJOY DINNER AT THE RANCH

For more than 20 years, the Blazin' M Ranch has provided visitors to Arizona an Old West experience to remember. It is more than dinner! It is a delicious BBQ followed by a toe-tappin', knee-slappin' hour-long Western stage production by award-winning musicians.
Arrive in plenty of time before dinner to enjoy the Western town featuring a museum, Old-Tyme photo studio, shooting gallery, ropin' lessons, tractor pull, saloon, and Western shops that line the boardwalk.
Located in Cottonwood, Arizona.
EXPERIENCE WHISKEY ROW
Whiskey Row is full of some of Prescott's oldest history. This street is named Whiskey Row because of the large number of saloons in one place. Whiskey Row developed after a fire in July of 1900 destroyed the entire block. When reconstructed, there were 40 saloons and bars rebuilt in the area. 
This high number of saloons was primarily due to the gold rush culture that drew all kinds of settlers, cowboys, prospectors, bawdy girls, gamblers, and even outlaws to the town. Nowadays, Whiskey Row is known for its art galleries, candy shops, and its famous saloons. One stroll around this particular block would show you how full of life and history this town is!
EXPERIENCE AFRICA
Discover the wildlife park in Arizona called Out of Africa. It is one of the top Arizona zoos and is perfect for some family fun!
TIP: General admission is only $10 for each visit during the month of your birthday! Simply show a form of picture ID at the admissions window, like a driver's license.
Some of the features at Out of Africa include:
Tiger Splash®
You've never seen anything like this before! Witness one or more Bengal and Siberian tigers interact in a predator-and-play relationship, romping and splashing in a large pool as they play with their caretakers and various colorful toys.
Predator Feed
Follow our animal caretakers on the Predator Feed as they throw 800 pounds of raw food to eagerly waiting carnivores. Plenty of opportunities to take amazing pictures while bears chow down, hyenas laugh, and lions roar.
African Bush Safari
No passport needed! You may be in Arizona, but you'll feel like you're in Africa when hitching a ride on your own African Bush Safari Tour, included with general admission. This 30-minute tour narrated by expert guides is a photographer's dream.
ENJOY WESTERN ART

A great way to enjoy Prescott is to visit one of the many museums in the area. The Phippen Museum is an intimate museum exhibiting cowboy- and Native-American-themed works tracing the culture of the West.
Local artist and first president of the Cowboy Artists of America, George Phippen, passed away in 1965 at the age of 50 and never saw the museum that bears his name. But being a man dedicated to his Western art and supportive of others in like pursuit, he would no doubt be proud of the role the Phippen Museum plays today in the continued presentation, promotion and preservation of Art of the American West.
If you have questions about our beautiful area or are curious about moving to Prescott, give Better Homes and Gardens BloomTree Realty a call, they are Prescott Pros!  (928) 443-8800.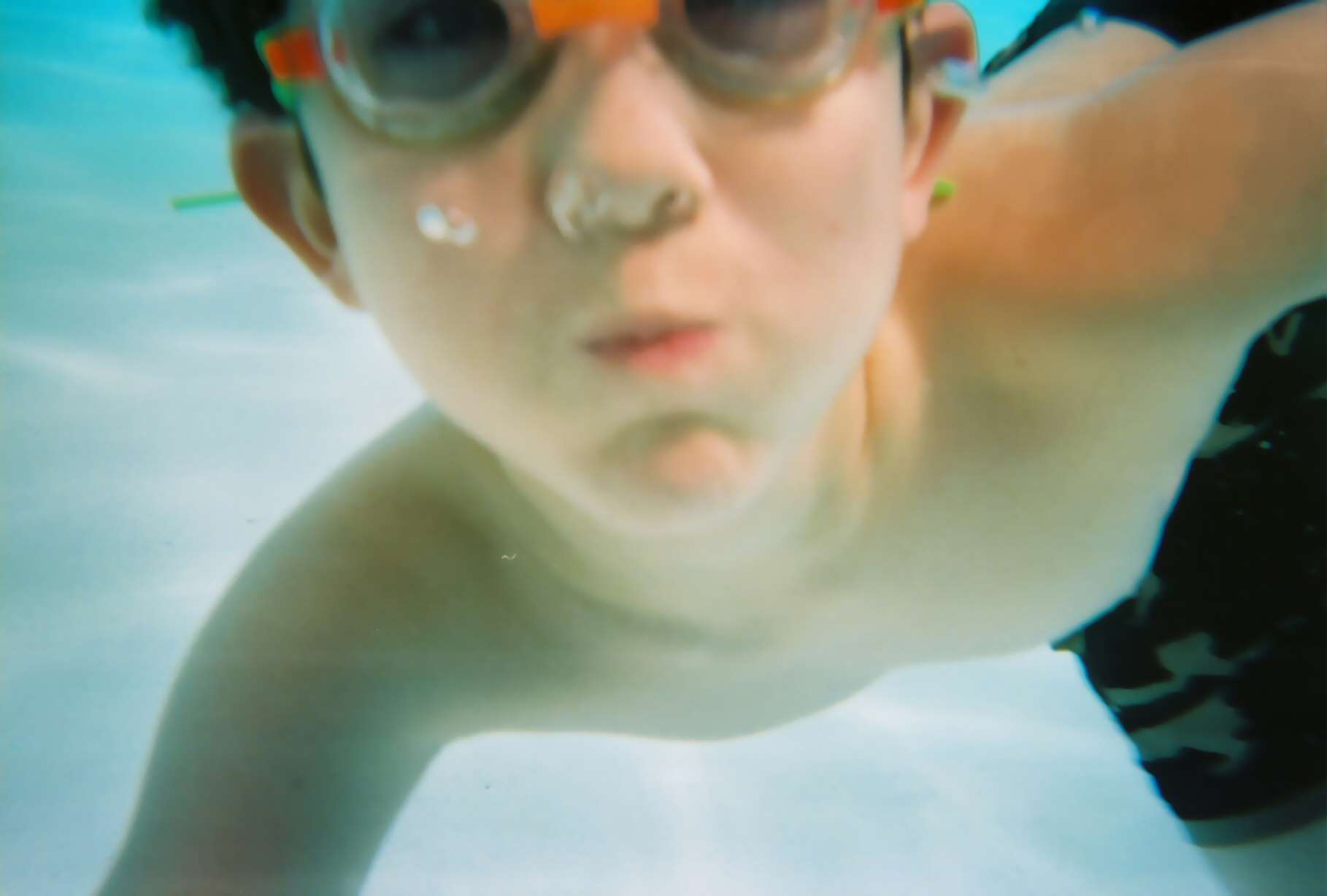 The Valley of the Sun!
Phoenix, Arizona, aka the Valley of the Sun, is a fantastic place to call home as well as a great place to enjoy time by the pool!
The Valley is known for its superior resorts and spas. If you want a little staycation, or maybe you have out-of-town guests coming for a visit, we have compiled a list of some of the top resort pools in Phoenix!
Phoenix Area Resorts and Spas
Arizona Biltmore, A Waldorf Astoria
Hilton Phoenix, Resort at the Peak
Omni Scottsale Resort and Spa at Montelucia
Hyatt Regency Scottsdale Gainey Ranch
JW Marriott Scottsdale Camelback Inn Resort & Spa
Boulders Resort & Spa Scottsdale
Sanctuary on Camelback Mountain
Phoenix Marriott Tempe at the Buttes
Visit Downtown Phoenix
You know the saying, "The best things come in the smallest packages"—Downtown Phoenix is an excellent testament to this sentiment. In an area that is just ten square miles, Downtown Central Phoenix packs in all the excitement and opportunity of any other major U.S. city, but in a much smaller package. There is seemingly no end to things to do, places to see, and experiences to be enjoyed in Downtown Phoenix. With a bustling downtown feel, Central Phoenix is busy with events and plenty of outdoor recreation—there's something for everyone here! It's also a great place to plant roots—offering outstanding career and business opportunities and even charming historical homes and thriving urban neighborhoods. Explore Downtown Phoenix to see why it's the perfect place to call home.
So Many Things to Do in Downtown Phoenix
Phoenix has long been known for its suburban sprawl feel, but Downtown Phoenix has had its own renaissance over the last few years. As young professionals are yearning for a more urban and centrally located space, Central Phoenix has become a highly desirable location in Arizona due to its vastly sought-out tech and innovation job opportunities and trendy and booming nightlife. After four decades of desertion, Downtown Phoenix is growing up and repopulating in a significant way!
So, what do people do in Downtown Phoenix? Everything! Are you a sports lover? Head out to a Phoenix Suns game at Talking Stick Resort Arena, or get out to the ballpark to watch the Arizona Diamondbacks at Chase Field! If you're more into the party scene, there is a booming nightlife with bars, clubs, live music, and even rooftop lounges! The artistic side of Downtown Phoenix is incredible—boasting theaters, museums, art galleries, and more. Take a stroll down Central Ave or visit Cityscape for the very best shopping and dining you could ever imagine! There are even year-round festivals and events, so you're never too far from a good time! 
Curious What is For Sale in Phoenix?
Check out the current list of homes for sale in Phoenix Here!  Give a BloomTree Realty an agent a call – they would love to help you out!  (928) 443-8800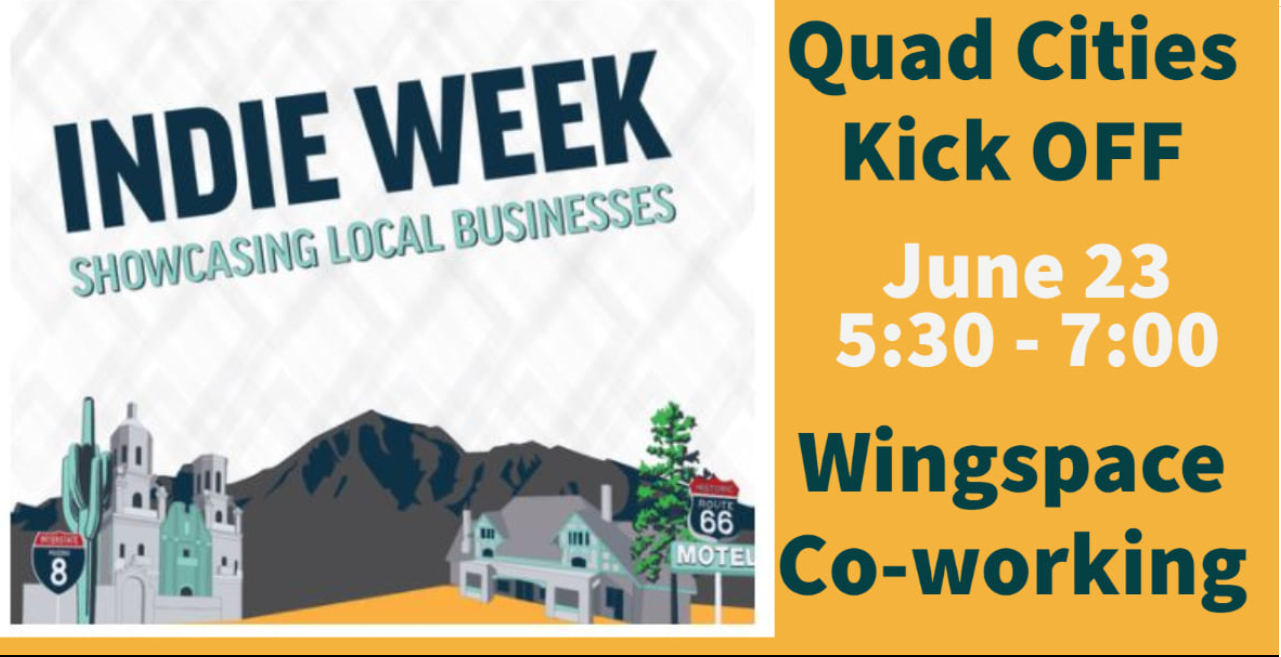 Indie Week | June 26 – July 4, 2021
"Featuring its distinct call-to-action card, Independents Week encourages Arizonans to "go local" by supporting as many locally owned businesses as possible. Each year, traditionally over the first week of July, first-timers and returning customers across the state discover new and fun ways to support Arizona's small, independent businesses!" (Local First Arizona)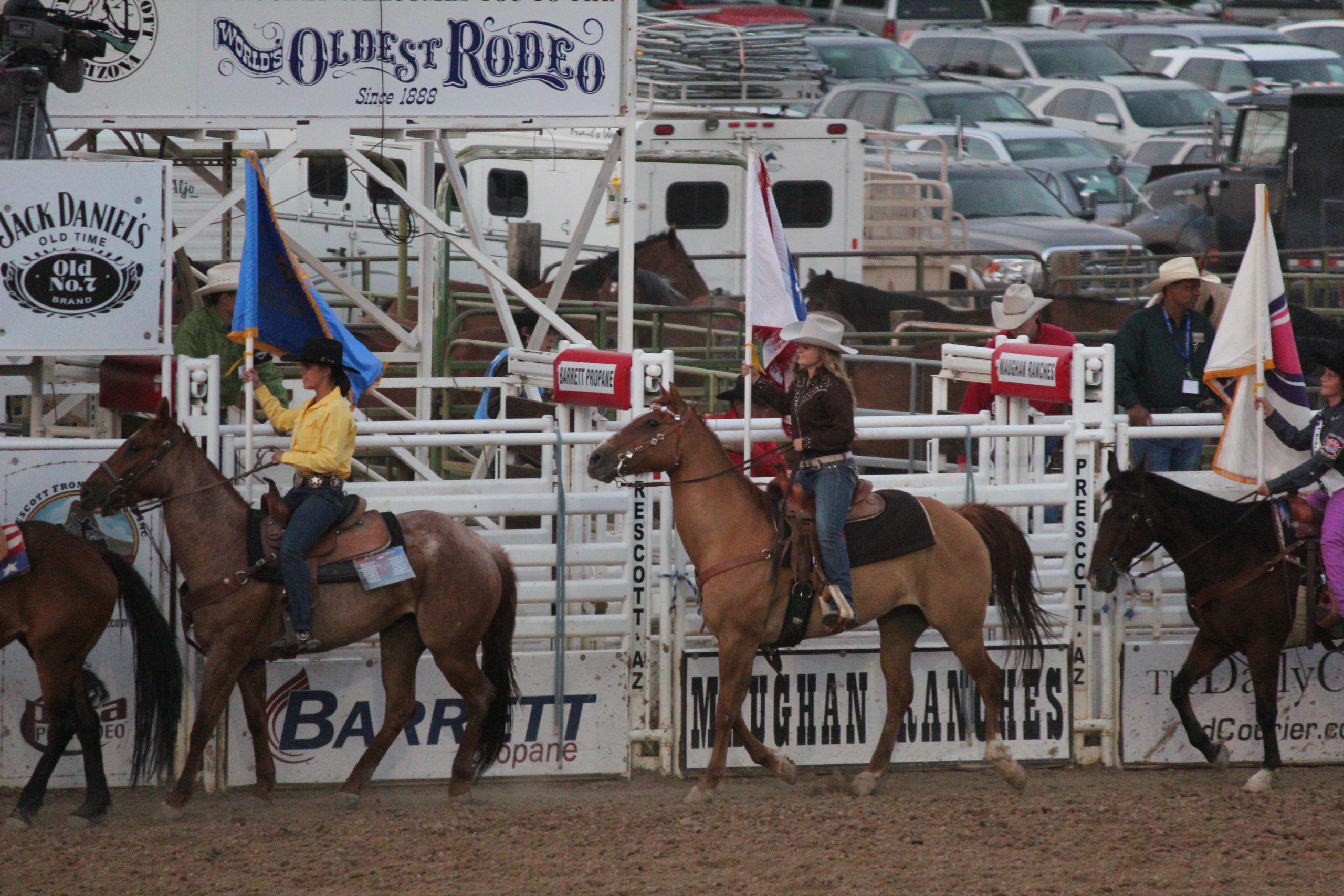 World's Oldest Rodeo
Regardless of what part of Arizona you call home, you will want to make a trip to Prescott during the 4th of July!  Since 1988, Prescott has been home to the World's Oldest Rodeo.  It is a fun-filled event for all ages!
Rodeo History
July 4, 1888, became the birthday of professional rodeo when a group of Prescott, Arizona, merchants and professional businessmen organized the first formalized "cowboy tournament" and offered cash prizes. These "Cowboy Contests" continued and were planned, promoted and carried out by a committee of local merchants. From then on, rodeo has grown into a multimillion dollar enterprise with more than 700 professional rodeos in 50 states.  Source:  Prescott Frontier Days
>> World's Oldest Rodeo Information <<
Monday, June 28 through Sunday, July 4: Prescott Frontier Days® 134th Rodeo
Performance #1 – Monday, June 28 – 7:30 PM
Performance #2 – Tuesday, June 29 – 7:30 PM
Performance #3 – Wednesday, June 30 – 7:30 PM
Performance #4 – Thursday, July 1 – 7:30 PM
Performance #5 – Friday, July 2 – 7:30 PM
Performance #6 – Saturday, July 3 – 1:30 PM
Performance #7 – Saturday, July 3 – 7:30 PM
Performance #8 – Sunday, July 4 – 1:30 PM
Thursday, July 1 through Saturday, July 3: Rodeo Dance, Prescott Frontier Days® Depot Marketplace
LEARN MORE ABOUT THE RODEO DANCE.
Friday, July 2: Kiwanis Kiddie Parade
LEARN MORE ABOUT THE PARADE
Friday, July 2 though Sunday, July 4: Courthouse Plaza Arts & Crafts
LEARN MORE ABOUT THE ARTS & CRAFT SHOW
Saturday, July 3: Prescott Frontier Days® Rodeo Parade 
LEARN MORE ABOUT THE RODEO PARADE
Sunday, July 4: Cowboy Church
LEARN MORE ABOUT COWBOY CHURCH
The agents and team members of Better Homes and Gardens BloomTree Realty enjoy the tradition of Prescott's World's Oldest Rodeo.  Stop by the Prescott office, on the corner of Gurley and Cortez, and say 'Hi' – they would love to share their excitement for Prescott!  (928) 443-8800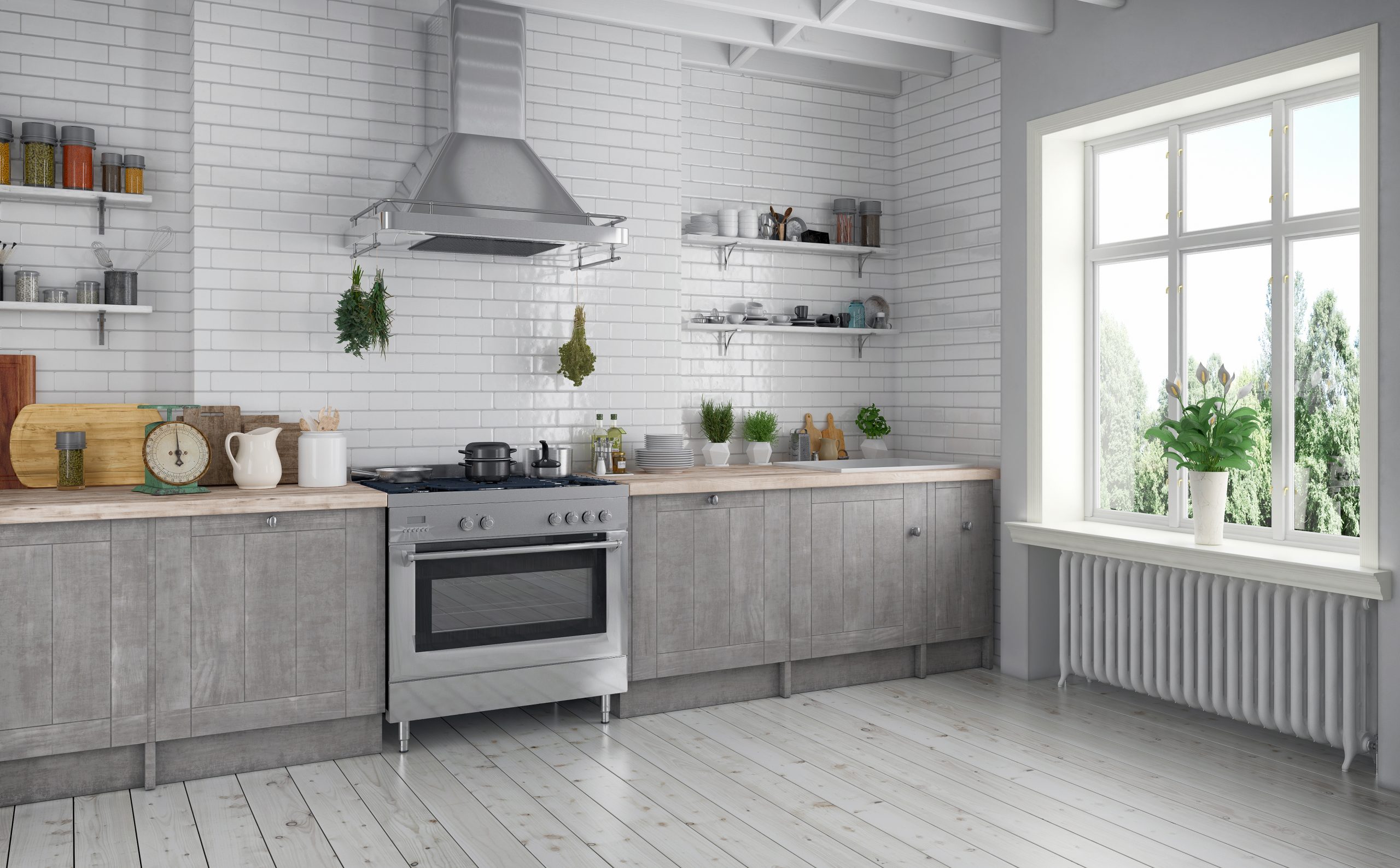 Homes for sale nationally are down 52% over the same time last year and in Arizona there was a 64% decrease in inventory over last year.  Demand is up as potential buyers re-evaluate their priorities in homes and lifestyle during and after the pandemic.  There are 4 offers for every listing and intense competition has led to double digit price growth according to the National Association of Realtors.   Absorption rate measures how fast we would sell out of the current homes on the market if no new listings were added and we are under 1 month in Prescott and the Quad Cities. The list price has become the starting price as buyers bid over market and financed offers struggle to compete with all cash offers.  Speculation abounds about another bubble to burst so let's look at the fundamentals of this market.
Migration to Arizona has been strong and it lands in the top 5 on UHAUL's migration growth list.    Buyers in our area have been able to sell homes in more expensive areas and can afford to pay cash about 50% of the time.  Baby Boomers are very attracted to the Quad City Area while the Millennials are edging them out to be the largest home buying demographic in our state and nationwide.
Nationally there has been 13 straight years of below average building of new homes.  We have not made up for or matched the pace of building during the last boom.  We do need to build more homes to increase the supply, but it won't be done fast enough to be the complete solution.   Shortages in skilled labor, increases in the costs of building supplies and the length of the entitlement process contribute to how quickly developers can add supply to the market.   The National Association of Realtors posits that to get back to a 6 month healthy supply of inventory an additional 2.7 million homes should be on the market for sale.
There is a foreclosure moratorium in place until June 30th and whether that will be extended is a subject of much discussion. There are about 4 million borrowers behind on their mortgage payments but banks are working with many to add overdue payments to the end of their loan.  Borrowers that can't qualify for this type of loan restructure will likely be able to sell their homes at a profit as equity has climbed in the past few years.  As more of these homes come on the market and as vaccines ease seller's hesitancy to have buyers visit their home we do expect a balancing of supply and demand to occur.
How does a buyer succeed in this market?  One way is to have a strong local agent on your side as sales do occur prior to hitting the general market.   Know what you are looking for and be prepared to look at a home and quickly and decide whether to place an offer.  Buyers in a competitive market need to go in strong and fast to not miss an opportunity.   Get counsel on the risks in waiving home inspections and appraisals as a way to sweeten the deal.  Too much sweet can promote different aches and pains in the process and a skilled agent can help you cap your risk.
If you are a seller the highest offer is not always the best offer.  An experienced agent can be your best asset in negotiation during a market that moves fast.   They can help you weigh which offer is most likely to get to closing date and this can be absolutely critical if your next home purchase relies on the sale of your current home.
The number one tool on your side is knowledge and the more prepared you are before placing your home on the market or placing your first offer, the more likely you are to get your desired outcome.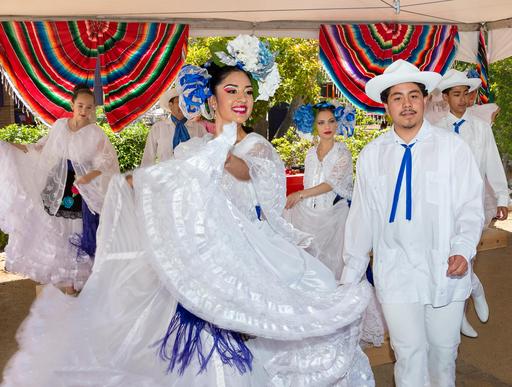 Family Festival
Celebrate Cinco de Mayo and Spring at Tlaquepaque Arts & Shopping Village, the Art and Soul of Sedona! The Village kicks off the festival season with a fantastic Cinco de Mayo celebration.
Admission is free, and everyone is invited!
Enjoy the pulsating sounds, savory flavors, and colorful dances of Mexico in a fun-filled South of the Border celebration. Translated as the 5th of May, Cinco de Mayo honors an event in Mexican history that led to its independence.
The Tlaquepaque Arts & Shopping Village Cinco de Mayo celebration is on Saturday, May 1st, from 11:00 am to 5:00 pm.
The festival includes activities all day long, including traditional high-energy Spanish flamenco dances to roaring applause, get-up-and-dance Latin music, and a Folklorico dance troupe performing traditional Mexican village dances. There are activities for the kids as well, with a piñata and face painting.
Click Here for Festival Information
About Sedona, Arizona
The iconic red rocks of Sedona will take your breath away. Honestly, there is no other place on earth like Sedona.
Sedona, strategically situated at the mouth of spectacular Oak Creek Canyon, has one-of-a-kind beauty. Characterized by massive red-rock formations, the area surrounding this beloved community is considered at least as beautiful as many national parks.
The quality of uniquely situated real estate in Sedona is remarkable. Sedona has location, location, location! Sedona is home to a selection of the finest, new residential communities found anywhere in the world.
Better Homes and Gardens Office
If you would like information regarding Sedona Real Estate, visit our office in nearby Cottonwood, 565 S. Main St., Cottonwood, or in Sedona at 1350 W SR 89 Suite 26 Sedona.  Or give us a call at 928-443-8800.
Sedona/Verde Valley Offices
Better Homes and Gardens BloomTree Realty – Cottonwood
565 S. Main St., Cottonwood, AZ 86326
1350 W SR 89 Suite 26 Sedona, AZ 86336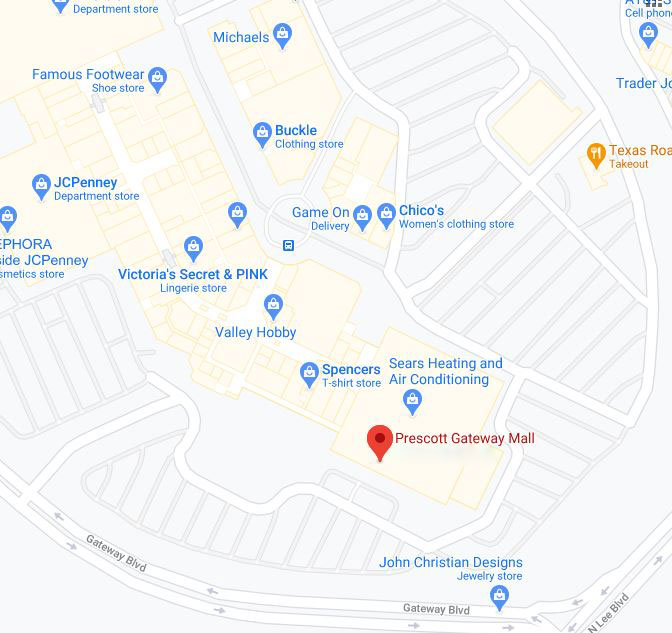 Foot traffic at malls across the country has been on the decline for 20 years. Consumers were changing their shopping patterns even prior to the pandemic and shopping online rather than flocking to their regional shopping mall.  This change in consumer behavior means retail needs to adapt and be reimagined.
The first airconditioned indoor mall opened in Arizona in 1961.   Malls were favored investments and heavily developed throughout the 1970's and 1980's where they became a central area for the community to gather, eat and shop.  The United States has 25-30 sq ft of shopping space for every citizen which is much more than other countries and more than is needed in a world of online shopping carts.  Across the nation malls are being converted into other uses such as residential multi family living spaces, office spaces, medical centers, schools, entertainment zones or in some cases industrial warehouse fulfillment centers for online marketplaces.
The Prescott Gateway Mall is currently listed for sale at $15 million by BHGRE Commercial, a division of Better Homes and Gardens Real Estate.  Since it was built more recently than most malls, it has some modern elements: half of the shopping area is outside and a spine street runs through the center to break up the typical shopping mall "block".   It covers 35 acres and visitors to the site enjoy sweeping views of the surrounding area.
BHGRE Commercial listing broker Matt Fish says that he has seen the most interest in mixed use redevelopment, "In addition to the retail mall space there are 5 one-acre parcels available around the mall for stand-alone retail or restaurants, plus more space for residential projects." Diversified Partners owns two parcels with a site plan and preliminary plat for a multi-family project on the west side of Dillards.  Future residents will have the opportunity to enjoy a live, work, play experience and bring more traffic to the retail spaces along with restaurants, entertainment and jobs.  The sites are also zoned for hotel, office or medical development.
Interest is high in bringing more entertainment to the mall area.  A national Trampoline Park named "Get Air" has already signed their lease and is preparing to open soon.  Get Air has over 70 locations in the USA and was voted best trampoline park for family fun in Tucson.  It will be located in between Best Buy and Texas Roadhouse in the old Cost Plus World Market building. Recently there have been new tenants moving into the mall such as In Season Deli, Beyond Keys Piano Lessons and McQuality Designs and Services photography studio.  Rockstar Ventures, Addicted to Deals expanded into another suite and increased their inventory, and the Prescott Action Center opened a skate park and retail store in Sears.
As consumer demand changes retailers must continue to shift their business models. Strategic Planning and careful market assessment of the highest and best use of the mall is essential.  Malls are still a central gathering place for the community and an important part of the tax base.  Attracting more visitors to the mall area with mixed use development will become even more important as Prescott continues to grow.
For additional information on the Prescott Gateway Mall contact listing broker Matt Fish of BHGRE Commercial, a division of Better Homes and Gardens Real Estate | BloomTree Realty.  Visit us online at bloomtreerealty.com or at 102 W Gurley St in downtown Prescott.  Leslie Guiley is a co-founder of Better Homes and Gardens Real Estate | BloomTree Realty and currently serves as the Chief Operating Officer.   Both Matt and Leslie can be reached at 928-443-8800.  For more information on Get Air Trampoline Parks visit getairsports.com.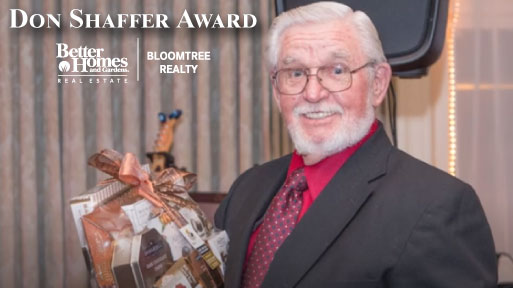 Don Shaffer Award
Giving back to our community has been at the core of who we are since we launched our company 6 years ago. As we prepare to recognize our agents on production and growth of their businesses, it's also important to recognize those who focus on giving back to the community in which we live and serve.
Don Shaffer was a role model to many of us, giving of his time and of himself to those less fortunate where he saw a need. He lived our values of gratitude and integrity and was an example of our culture in his actions.  The Don Shaffer Award is our opportunity to recognize agents who exemplify his giving spirit.
What We Look For
Who gives their time to charitable causes and community efforts? The person who is a champion of a cause and can rally those around to also contribute their time, money or goods? The person who seeks out new opportunities and organizes charitable giving of their time and the time of others and sees it through to the end?
Award Winners 2020
Stacey Haggart:
Community Involvement: 
YMCA Board Member
Prescott Schools Board Member
Boy Scouts
Prescott Chamber of the Arts
Carrie Deak:
Community Involvement: 
PAAR Community Committee
LASER
Meals on Wheels
Yavapai Community Cupboard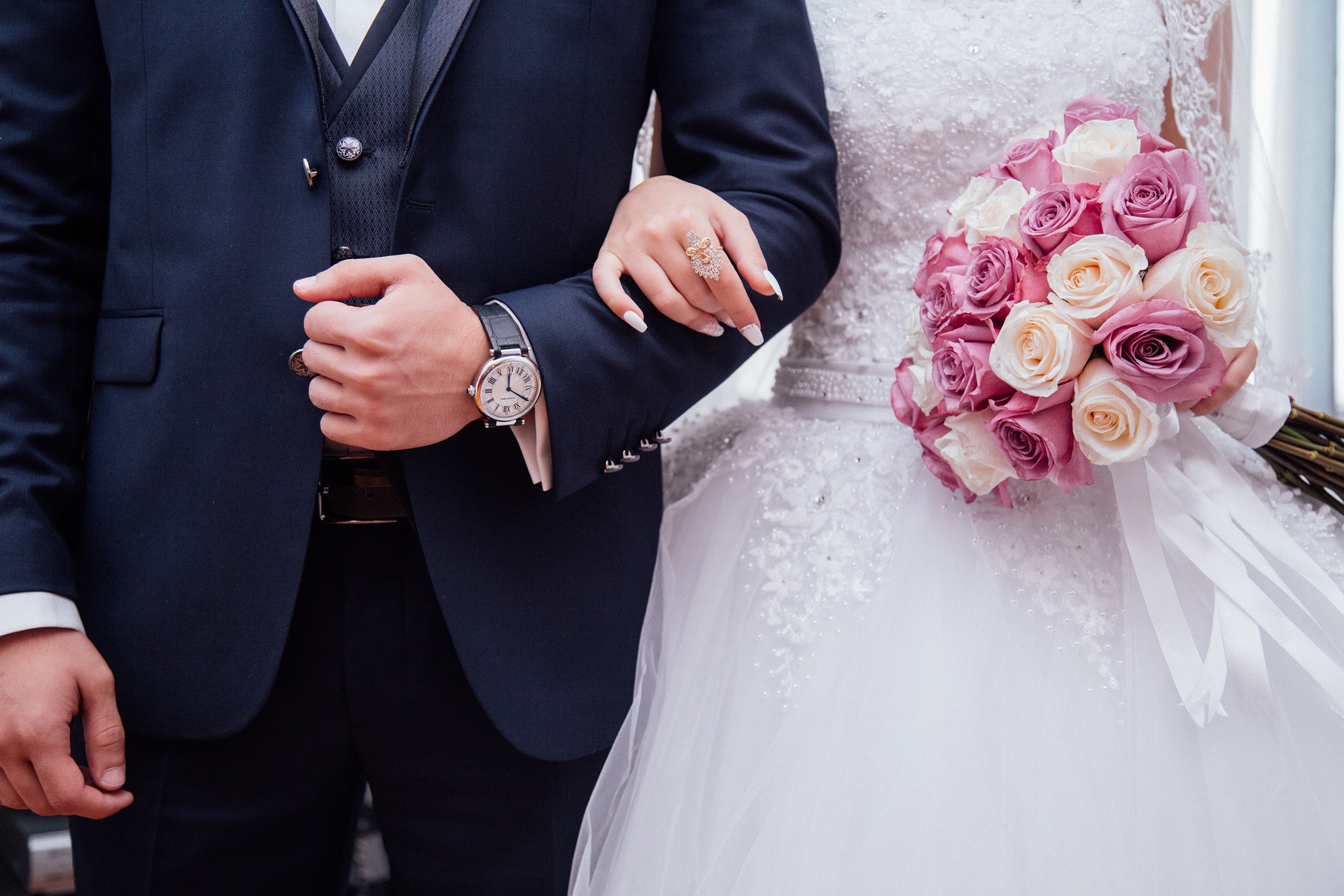 Prescott Bridal Expo 2021
Wedding excitement is in the air in Prescott. The Prescott Bridal Affaire Expo is returning to Prescott! This isn't your small average Bridal Expo; it is Northern Arizona's largest wedding expo. 
In addition to an abundance of information from vendors', the Prescott Bridal Affair Expo offers free admission and free parking. StarStruck Event Planning presents the expo with co-hosts by the Historic Hassayampa Inn and Verve Events and Tents. This year will mark the 16th year celebration for this annual community event.  
The expo will take place on Sunday, March 7, 2021, from 10:00 am to 4:00 pm at the Historic Hassayampa Inn located in downtown Prescott at 122 E. Gurley Street. 
According to the expo website, Starstruck-Events.com/Prescott-Bridal-Affair-Expo:
"We are delighted to feature some of the best vendors in the business, providing every type of service and product you could want for your dream wedding from music, photography, wedding coordinators, floral, rentals, cake samples, food samples, wedding gowns, an interactive fashion show, and a strolling violinist. This event will be jam-packed with lots of fun and excitement, raffle drawings every 30-minutes and a Grand Prize worth thousands of dollars!"  
Meet the Bridal Expo Sponsors
The Prescott Quad City community unites to create this value-packed event. Below are the sponsors of the 2021 Prescott Bridal Affaire Expo: 
Diamond Sponsor:
Gold Sponsor:
Silver Sponsors:
Expo Testimonial
Can I just say, this is hands down the best expo in all of Arizona. I have been to multiple bridal expos in Mesa, Phoenix, and Glendale … the Prescott Bridal Affaire Expo event at the Hassayampa Inn was literally the best. Great vendors and excellent hosts. Thank you for helping me finalize my wedding plans. ~Bride to Be 
Wedding Fun Facts
With the expo approaching, I wanted to get you into the wedding mindset, and after researching interesting wedding facts, and I wasn't disappointed . . . enjoy! 
I hope these fun tidbits got you in the wedding mood for the information and fun waiting for you at the 2021 Prescott Bridal Expo! If you are attending the expo to plan your upcoming wedding, I wish you a blessed marriage!